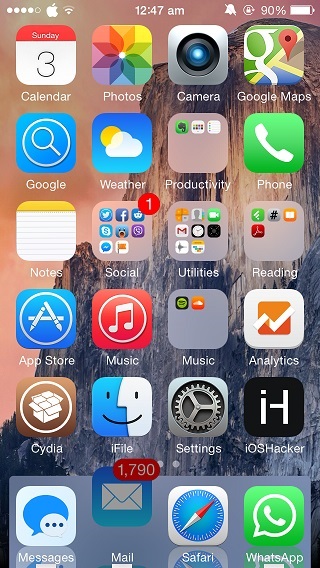 OS X Yosemite, which was announced along side iOS 8 and is going to be released in the coming months features an iOS inspired look. The new software update for Mac not only brings OS X closer to iOS in terms of design but it also adds some really cool features that will allow OS X users to control their iOS device and use some of its features right from their computers. If you like OS X Yosemite and would like to give your iPhone or iPod touch a look that is inspired by the desktop operating system, which powers the Macs then we have got a perfect set up for you.
In this post we will share with a set of hacks, themes and wallpapers that you can apply on your iPhone to make it look very much like the upcoming version of OS X.
Before we begin here's a list of things we are going to need to get the perfect OS X Yosemite look. By creating a combination of items mentioned below we will turn your normal iOS 7 powered device into a OS X Yosemite inspired beast.
Yosemite theme (icon pack)
Yosemite Dock and ClassicDock
Control Center iOS 8 theme
OS X Yosmite Wallpaper
Changing the icons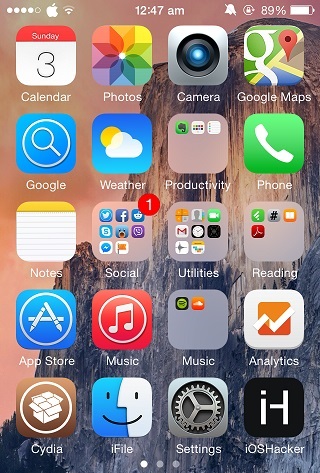 One of the most important steps of getting our desired look is changing the icons of the homescreen. To do so you will need to download the free 'Yosemite' WinterBoard theme from Cydia. Once you have downloaded it apply it through the WinterBoard app.
Getting the Yosemite like dock

After a long time Apple has given a new look to OS X's dock. The new dock looks a lot like the one found in iOS 7 complete with its flat icons and blurry background. On our iPhone we are going to get a similar look for the homescreen dock. Our dock will not only feature the OS X Yosemite like look but will also act like it. We will have the bouncy icon effect and a highlighter that will indicate which apps are currently opened.
To get the new look for dock download the free 'ClassicDock' tweak from Cydia.
Now search for 'Yosemite Dock' theme on Cydia and download it as well.
Next head to the Settings app and open the ClassicDock settings. From 'Mode' select the "Modern (Blurred with 6.x Shape) option. Go back and turn on the 'Darken BG behind dock', 'Display Running Indicators' and 'Bounce Icon on Launch' options. Respring your device using the button below.
After your device has respringed, open WinterBoard and apply the 'Yosemite Dock' theme and respring your device.
iOS 8 Control Center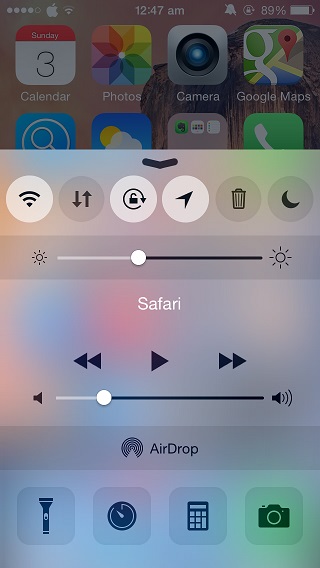 Apple introduced a new look for Control Center in iOS 8, which looks better than the old one. While this is not really 'inspired' from OS X it does look quite similar to it. So to spice things up you can download the 'iOS 8 Control Center' theme on your device and apply it from WinterBoard.
OS X Yosemite Wallpaper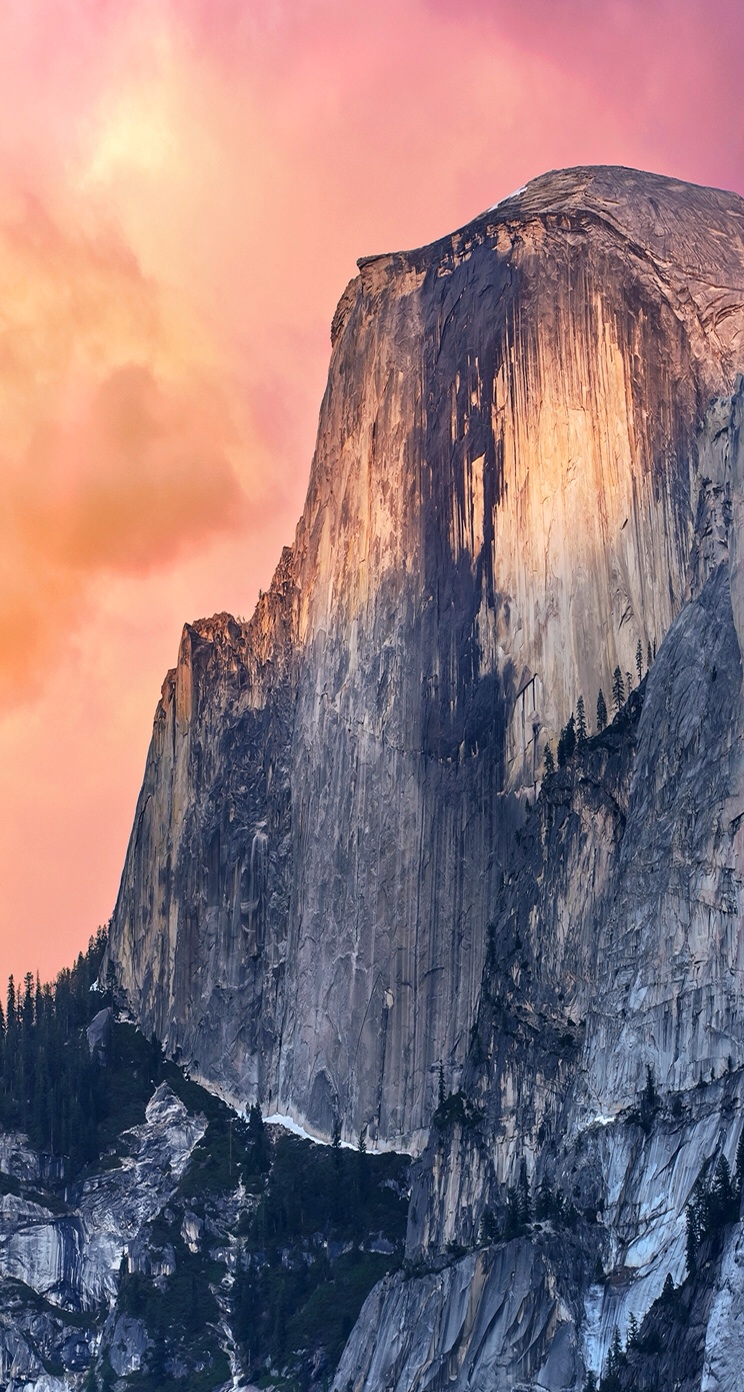 At this point your iPhone would be looking very much like what you had imagined before starting this procedure. However the whole Yosemite look would be incomplete without the relevant wallpaper. Download the Wallpaper above and apply it on your iPhone. You can do so by tapping and holding on the image and tapping on 'Save image' button.