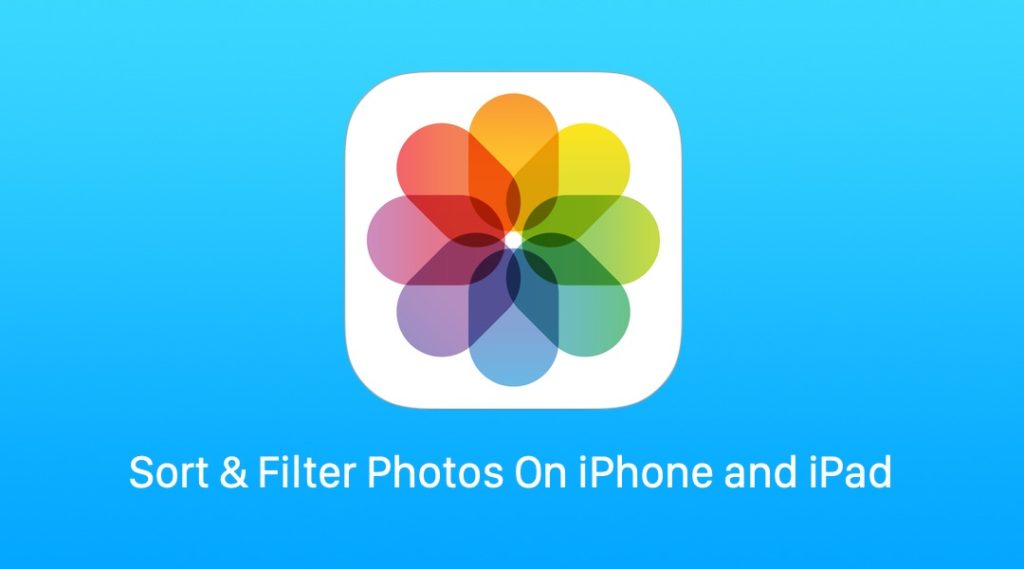 In this step by step tutorial we will show you how you can easily filter and sort images within the stock Photos app of your iPhone, iPad or iPod touch. Sorting and Filtering images will make it easier for you to find what you are looking for and save you a lot of time.
Do you know the Apple's iOS 14 has improved the user experience in its stock Photos app? Now it is more manageable and easy for you to navigate the app and find what you are looking for. After the update your photos will be more organized and easy to find. Whether you have a few albums or dozens of them, you can manage them easily. 
Moreover, with the help of sort options, you can arrange albums from newest to oldest or oldest to newest ones. The bonus? You can also filter these images according to your liking.
That being said, I am going to tell you how to sort as well as filter images in your iPhone or iPad.
How To Sort Images On iPhone or iPad
In order to sort images, follow the steps below: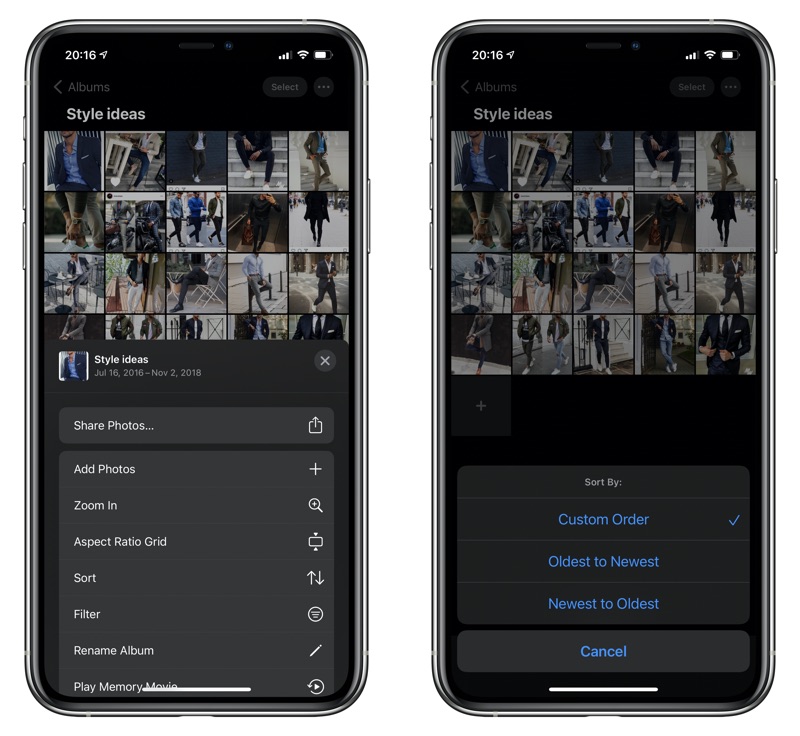 Open the 'Photos' on iPhone or iPad
At the bottom Go to the 'Albums'
Now select an album you want to sort

 

On the top right corner, tap on menu button with three dots.
From the pop-up menu, select 'Sort'
Pick the option from 'Custom Order, Oldest to Newest, or Newest to Oldest'

 
And that's it. your album is all sorted out!
How To Filter Images On iPhone or iPad
In order to use the photo library filter on your iPhone or iPad running on iOS 14, follow the steps below: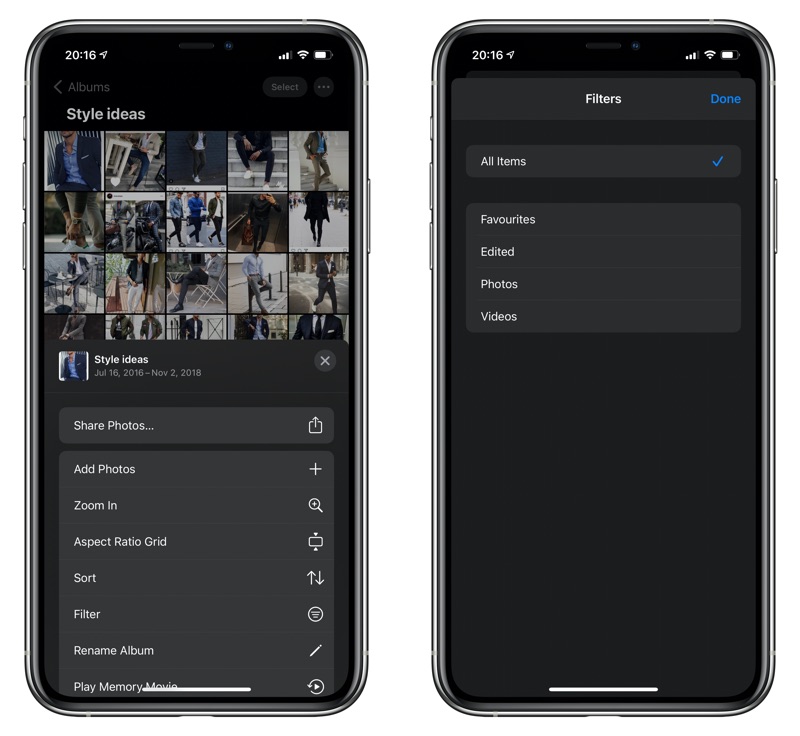 Open the Photos app
On the bottom-left corner, go to 'Library'
Near the bottom of the screen, tap 'All Photos' on the right of the menu
Tap menu button with three dots and select 'Filter' when asked

 

Pick one or more filters from the 'Favorites, Edited, Photos, and Videos' options
Tap 'Done' and return to your updated photos
In order to change this option any time, go to the blue circle icon on the left corner.

 
So now you have sorted and filtered your photos library, help your friends and family keep their photos organized. 
For more useful posts for your iPhone, stay tuned to iOSHacker.com. 
Also read: