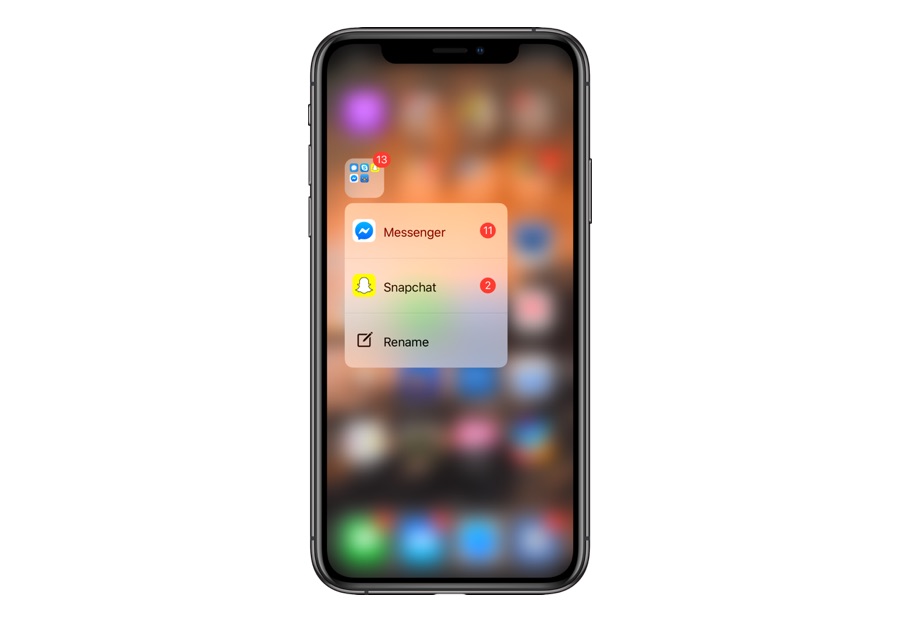 If you have a 3D Touch enabled iPhone and like to place most of your apps in a folder, then we have got a super useful tip for you. With this simple trick you will be able to launch any app that has pending notifications instantly, without needing to first open the folder and then scrolling through its pages.
The trick involves force tapping on the folder and accessing its 3D Touch menu. When you do, you will notice that all the apps that have pending notifications will appear right in the menu along side the rename option. The 3D Touch menu will only show apps that have pending notifications making it easier for you to know which apps have them.
You can then instantly launch the app and see the notifications by moving your finger on top of the app's name and then releasing it.
This simple 3D Touch trick makes it super quick and convenient for users to launch apps that have pending notifications. This is especially great for users who have multi-page folders since they can access the app with notifications without having to scroll through all its pages.
Did you know about this 3D Touch trick? Do you use 3D Touch on your iPhone? Let us know in the comments section below.