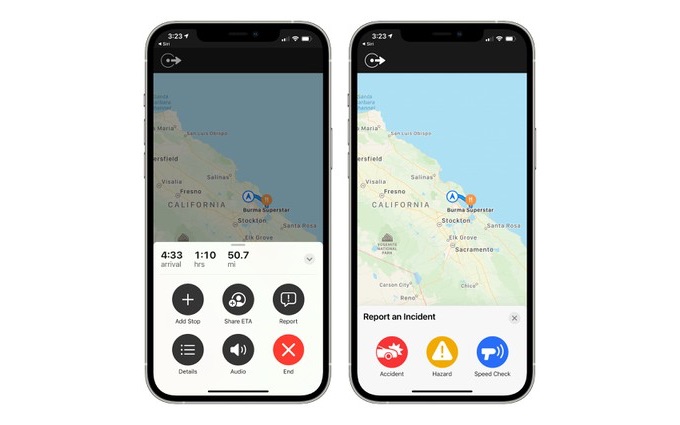 If you're running iOS 14.5 or later on your iPhone, then you can use Apple Maps on your iPhone and Apple CarPlay to quickly share your ETA with others.
Apple Maps' new ETA sharing feature makes your life easy, as you can easily share the time you would reach your desired destination.
The ETA sharing feature is great for letting friends and family know when you will be reaching their home or how long it would take you to pick them up.
Sharing Estimated Time Of Arrival or in short ETA will not only let your friends know how long it would take you to reach them, or a certain location but it will also allow them to track your location in real time.
Once you have shared your ETA a contact will be able to see your location on the Map and follow your journey. This way family or friend is always aware if you have stuck in traffic and if you are going to take longer than expected to reach your destination.
Sharing Apple Maps ETA is very simple. This can be done when you are using Apple Maps turn-by-turn navigation while driving, riding a bike or walking.
To share swipe up from the bottom of the screen to access navigation options.
Now tap on the Share ETA button.
Then select the contact you want to share the ETA with.
In addition to sharing Apple Maps ETA from iPhone, those who are using Apple CarPlay for navigation with Apple Maps can also use the on-screen interface to share their ETA.
Tap on the ETA button from the bottom of the Maps screen.
Now tap on the Share ETA button.
Finally choose the contact you want to share your ETA with.
While users can share Apple Maps ETA using iPhone and CarPlay, Siri can also be used to share ETA. You can simple say a phrase like "Hey Siri, Share my ETA with [contact name]". Siri will then share your ETA with your desired contact.
Stop Sharing Apple Maps ETA
If you are done sharing your ETA with a contact and want to stop sharing it, then you can easily turn off the ETA sharing feature by tapping on the notice located at the bottom of the screen. As soon as you tap on this button your iPhone will stop sharing ETA and location with your chosen contact.