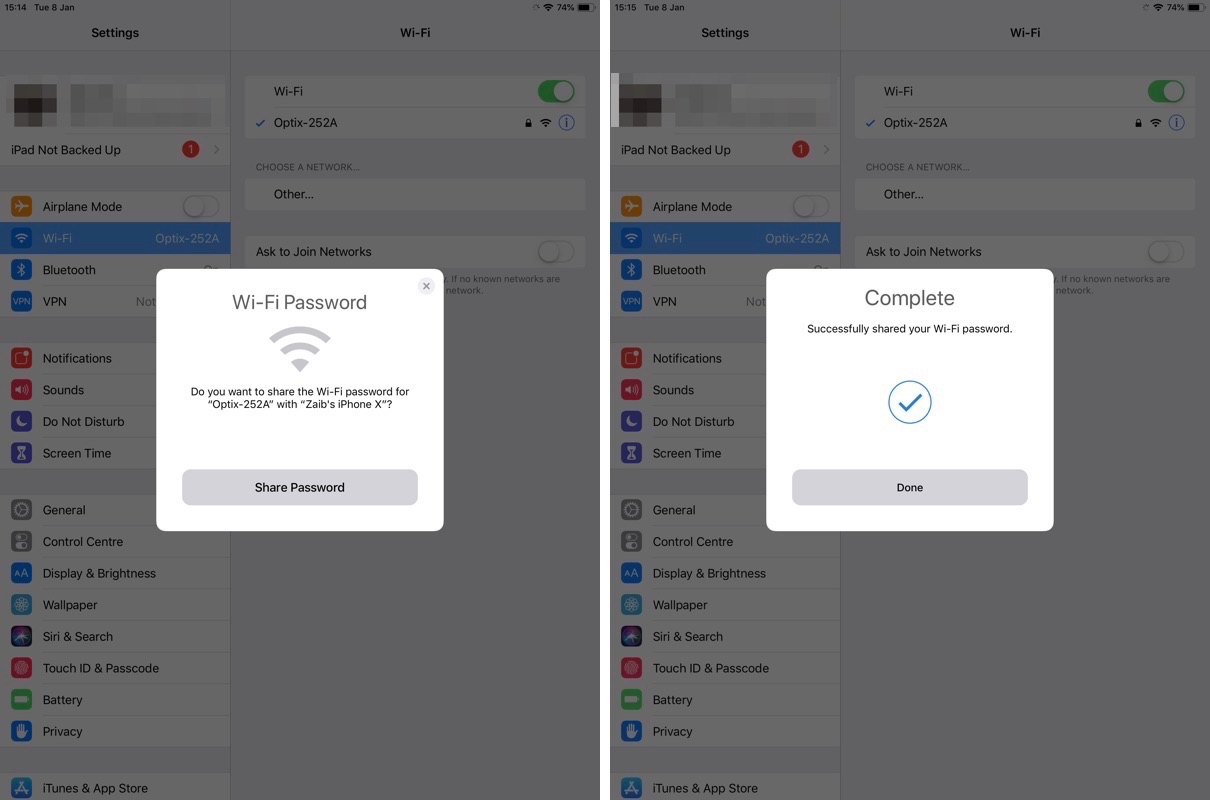 If you have many guests over at your home, then you would know how annoying it could get to tell each one of them what your Wi-Fi's password is, especially if you use the recommended complex password. I usually change my home Wi-Fi's password every once in a while, so naturally I have to deal with telling people what it is every time I have guests over.
With iOS 11 or later and in iOS 12 Apple has finally solved this problem for the better, as now you can instantly share any Wi-Fi's password by simply bringing your device next to another iPhone, iPad, iPod touch or Mac (High Sierra or later). The great thing about this is you don't even need to know what the password is yourself in order to be able to share with this method, provided your own iOS device or Mac is connected to the network.
To use this feature all you need to do open the Wi-Fi Settings page on the iPhone or iPad that needs to be connected to the Wi-Fi network. Then tap on the network you want to connect to. iOS will ask you to enter the password of the network you are trying to connect to.
At this point unlock the iPhone, iPad or Mac that is already connected to the Wi-Fi network and bring the two devices closer together.
Once the first iPhone has detected the other iPhone it will request the connected device to share the password. Once it does you will see a prompt on the connected iPhone asking whether you want to share the password with the second device.
Simply tap on the 'Share Password' button, at which point the password will be sent to the device and it will also be connected to the same Wi-Fi network.
The great thing about the iOS Share Wi-Fi password feature is that it saves you time and the annoyance of verbally dictating your Wi-Fi password and makes the process dead simple for both parties involved. It also helps in keeping the Wi-Fi password secret since you don't have to tell the other person what your password is while you can still connect their device to your network.Wi-Fi Sharing feature not working? Try this.

Sometimes the Share Password prompt won't show up on the already connected device. In that case try locking both devices and unlocking them again. You should also make sure Bluetooth is enabled on both devices.