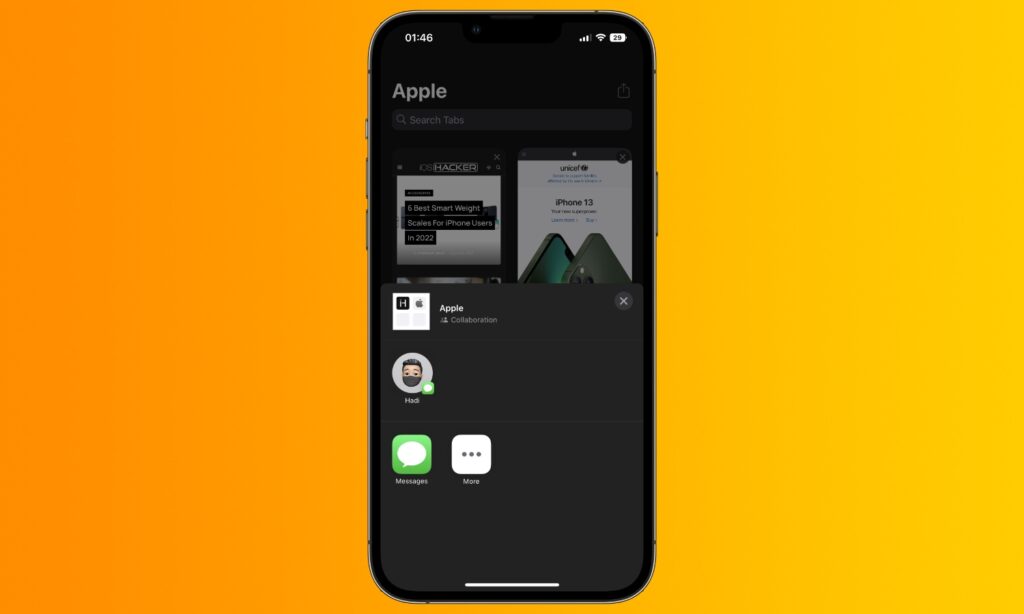 Apple introduced Safari's Tab Groups feature in iOS 15. It makes opening multiple websites more convenient, as you can collect and save all the related tabs in a single group.
Once a tab group has been created you can simply open it to quickly load up all the websites that are contained in it.
In iOS 16 or later Tab Groups have become more useful, as now users also get the ability to share a Tab Group with a friend, family or colleague. In addition to sharing your Tab Groups with others you can also make other people contribute links to your tab groups and collaborate.
Step 1. Sharing Tab Groups in iOS 16 is very easy and simple. All you have to do is create a Safari Tab Group.
Step 2. Once you have opened a tab group in Safari simply tap on the Share Sheet button that appears on the top right corner of the screen.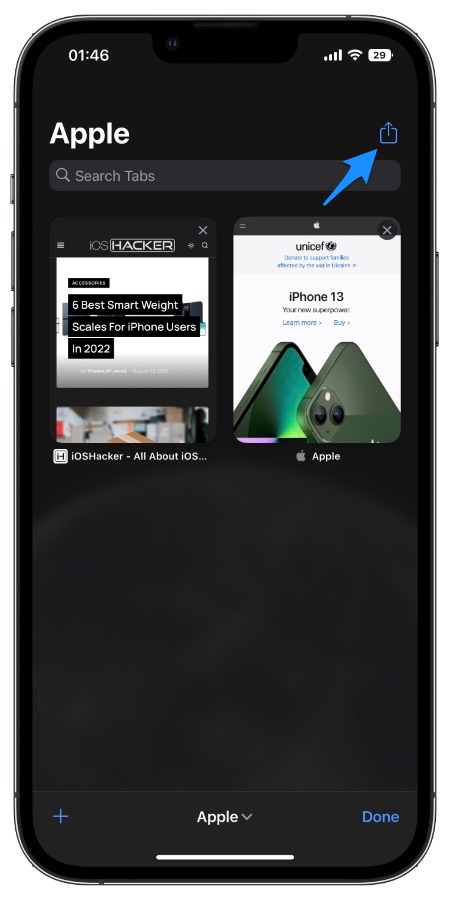 Step 3. As soon as you tap on the share sheet button, iOS share sheet will appear with a list of your contacts.
Step 4. Tap on the person you want to share the Tab Group with in order to invite them.
Step 5. After you send a family or friend an invitation to join your tab group they will receive it through the Messages app. After that they can join your tab group.
Stop Sharing A Safari Tab Group
You can also see and stop sharing a particular tab group with another user by accessing the tab browser interface in Safari and tapping on the user profile icon in the top right corner.
On the next screen you can tap on 'Stop Sharing' button in order to stop sharing a tab group with others.
There you have it folks, this is how you can easily share Tab Groups with other users and collaborate with them.