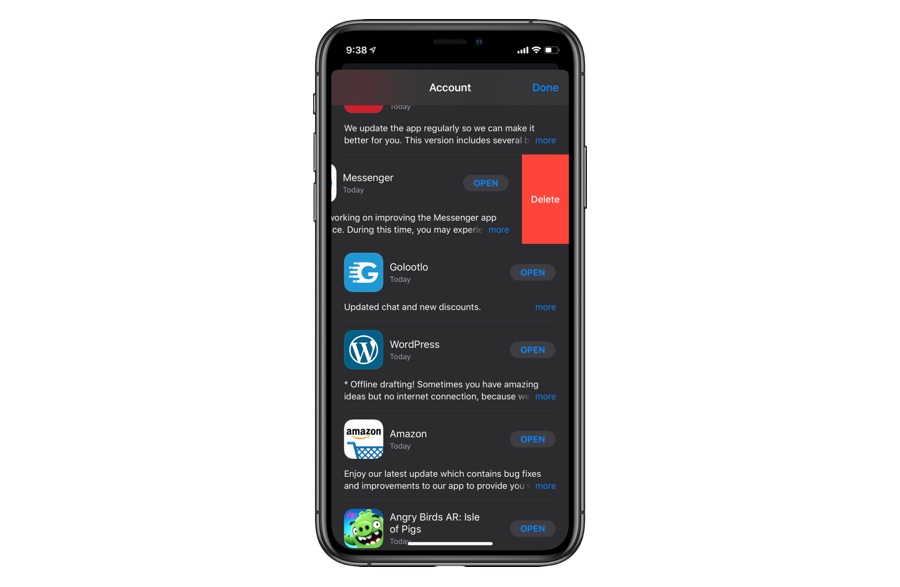 Have you ever been in a situation when you open the App Store to update apps, and in the updates list you find one or more apps that you would rather delete than update? We have all been there and every time I see such an app, I want to get rid of it right there and then.
However in iOS 12 or earlier things weren't that simple, after finding an app in the updates list that you want to delete you have to exit the App Store app, find the app's location on the home screen, enter the wiggle mode and then finally delete the app from your device. A process that needlessly wastes time and effort for the user.
Delete Apps Right From Updates List
Thankfully in iOS 13 and iPadOS 13 Apple has solved this age old problem by allow users to finally delete apps right from the 'Updates' section of the App Store. You can do so by following the simple steps below.
Launch App Store app and tap on your profile photo from top right corner.
Scroll down to find a list of apps that need to be updated.
Once you have spotted an app that you want to delete simply swipe left on it.
Finally hit the 'Delete' button to get rid of the app once and for all and confirm.
You may have also noticed that Apple has moved the location of the 'Updates' list, which no longer has a dedicated tab in the bottom bar. Now users can access the same list by tapping on their profile picture from any App Store tab.
The addition of this small feature will make the life of iOS users way more convenient. It will also make it easier for users to get rid of apps that they no longer use and as a result have a device that is not only clutter-free but save disk space as well.
What do you think about this feature? Do you think ability to delete apps from Updates screen is useful? Let us know in the comments section below.