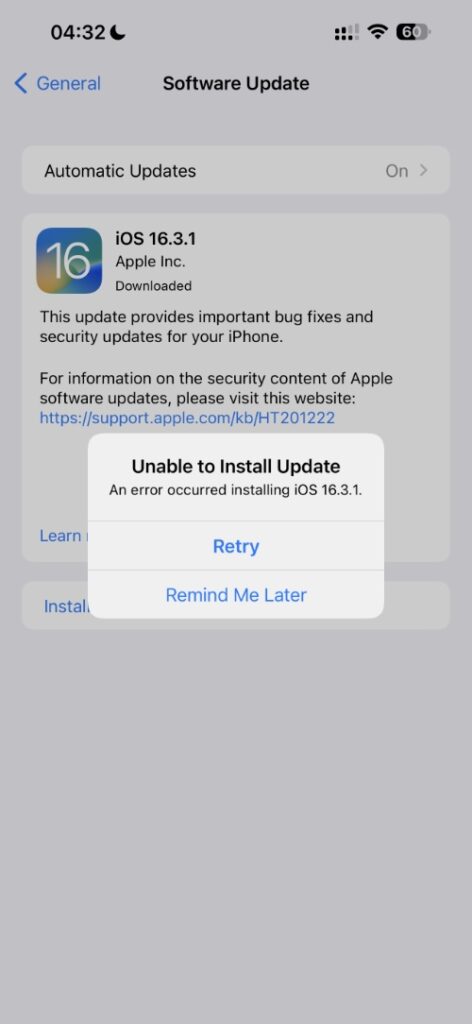 If you're trying to install a new iOS update on your iPhone or iPad over-the-air but your device is repeatedly giving 'Unable to Install Update' error, then don't fret, as that is exactly what we are going to help you fix in this post.
The Unable to Install Update error occurs during the installation of an iOS update. This error is displayed with a popup, which shows 'Retry' and 'Remind Me Later' buttons. However, even if you tap on the Retry button, you get the same error on repeat.
Fix Unable To Install Update Error On iPhone or iPad
You can easily fix Unable to Install Update error and get your iPhone to update to the latest version of iOS by following the steps below.
Step 1. On your iPhone open Settings and go to General.
Step 2. On General page tap on 'iPhone Storage' option.
Step 3. Let the iPhone Storage page load fully. Scroll down on this page and locate the download iOS file. This will be named as the same version of iOS that you are trying to install such as iOS 16.3.1.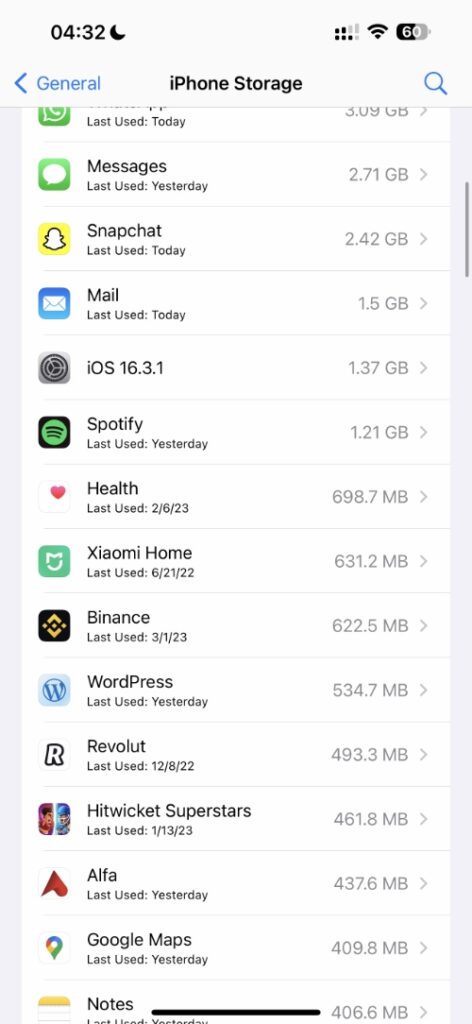 Step 4. Now tap on the iOS file, and then from the next page tap on 'Delete Update' option.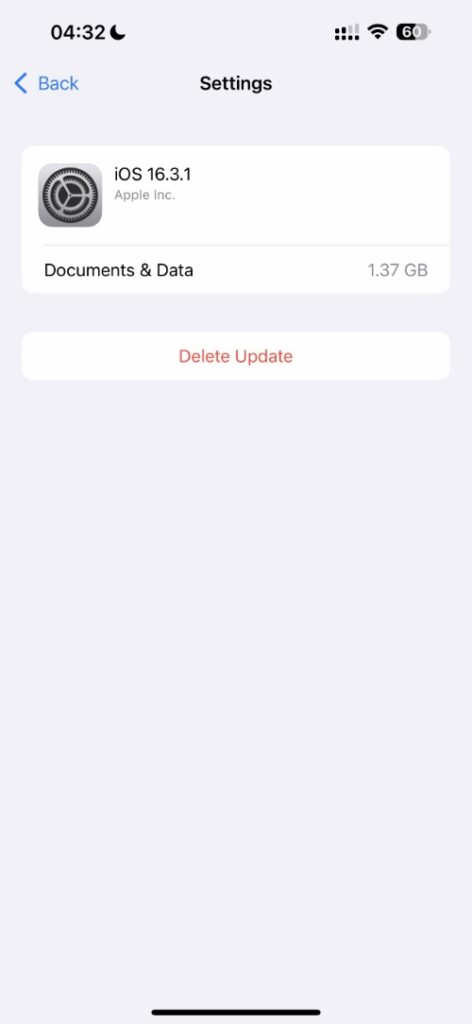 Step 5. After the iOS update file has been deleted from your device, head back to Settings -> General -> Software Update and download iOS update once again.
After performing the steps given above you should be able to fix 'Unable to Install Update' issue on iPhone or iPad, and finally, install the latest version of iOS on your device.