One of the missing features that we commonly find in most of today's messaging apps has finally made its way to iMessage. If you guessed the feature to be the ability to mention people when you are talking about them in a group chat, then you are absolutely right.
iMessage Group Chats are great and offer fun features like tapbacks, iMessage text effects and other iMessage tricks that make chatting with friends more fun. Now iOS 14's new feature will enable users to mention their friends in a group chat in order to grab their attention.
When a user is mentioned not only does he or she gets their name highlighted within the conversation screen but they are also sent a notification alert telling them they have been mentioned in the group chat. This feature is great for busy group conversations since people often miss messages that were addressed to them when they have hundreds of unread messages. A person is even alerted when the group chat is muted, which makes it even more useful.
Note: iOS 14 or later is required for this feature to work.
How To Mention Someone On iMessage The Right Way
You can use the iMessage mentions feature by following the steps below.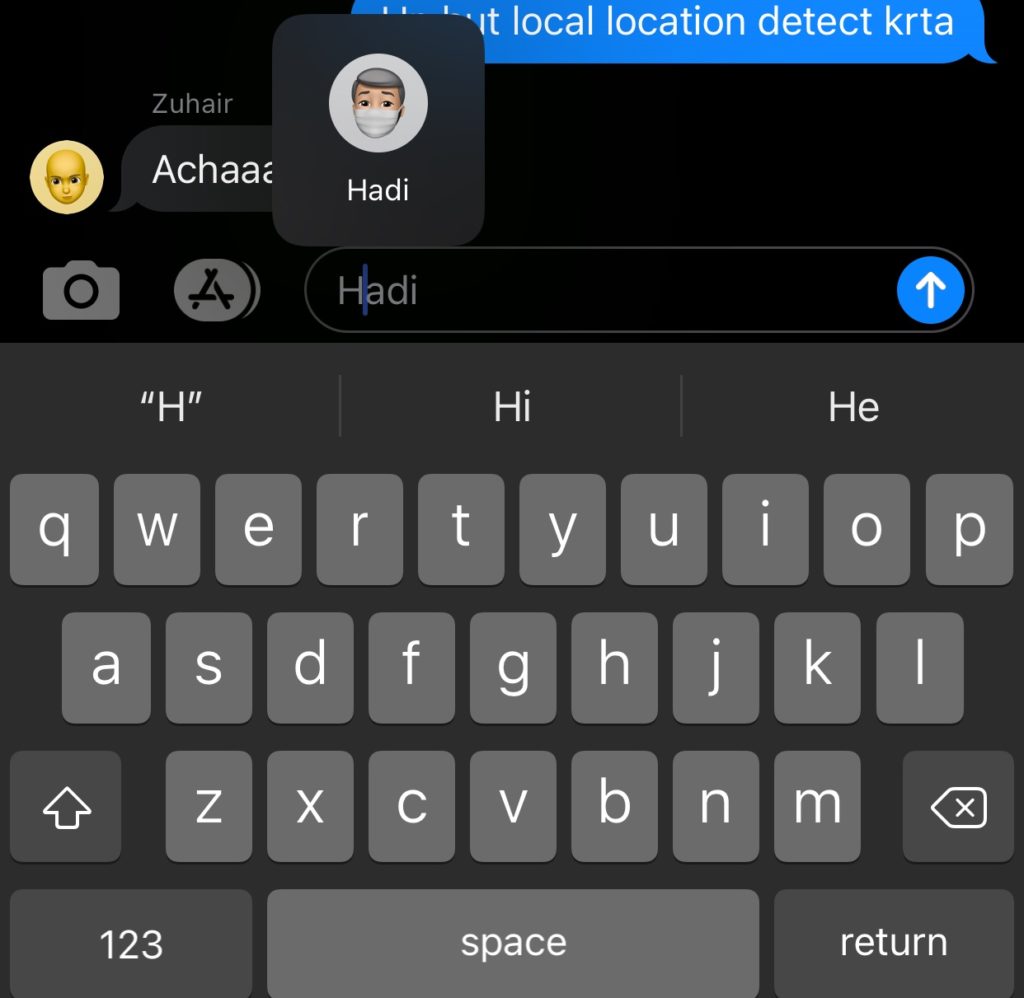 Open the Messages app and tap on the group conversation where you want to mention someone.
When typing your message on the text field include the person's name in the message. This name has to be the same name that the user is using with iMessage.
Once you have typed the name and message simply tap on the person's name and then tap on the contact bubble that appears over it. The name should become grey as the name is recognized by Messages app.
After you tap on the contact bubble the contact name should turn blue.
Finally tap on the Send button to send the message.
As soon as the message is sent the contact whose name was mentioned will be notified. If the person is not notified then they might have disabled the notify me setting on their device. More details about notify me feature can be found in the next section.
How To Stop Others From Mentioning You In iMessage Groups
You can actually disable iMessage Group Chat's Mention feature and stop mention notifications. To do this follow these steps.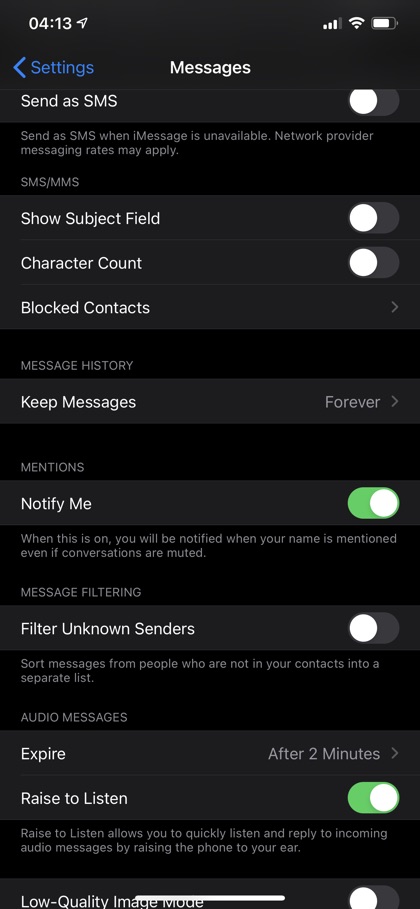 Open Settings app and go to Messages.
Under Mentions find the toggle for Notify Me.
Turn the toggle off.
Once you do this, all mention notifications will be silenced.
This is how you can mention other people in Messages app and use Messages settings in order to disable the mention alerts.
Disclosure: iOSHacker may receive a commission if you purchase products through our affiliate links. For more visit our privacy policy page.