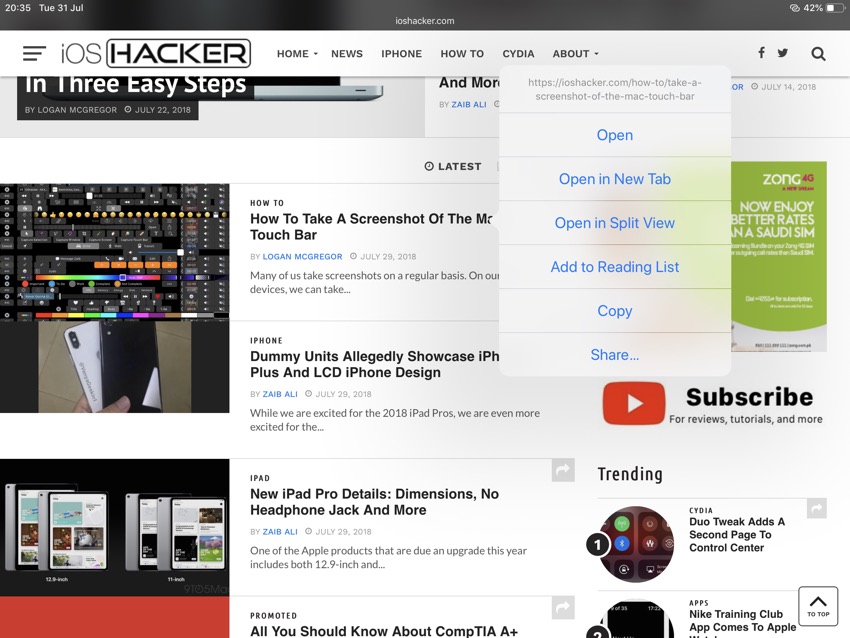 If you own an iPad and use it for browsing the internet on a regular basis, then we have got a killer tip for you. Many users out there don't know that you can quickly open a new web page in iPad's split view mode using a shortcut and view two different webpages side by side. The split view shortcut makes it possible for users to instantly open a new webpage not just in a new tab but also in split view, while still having the first webpage opened on the other side.
How this iPad shortcut works is pretty simple. When your iPad is in Landscape orientation, just tap and hold on a web link until the popup menu appears. Once you get the menu look for the 'Open in Split View' option and tap on it. Once you do webpage belonging to that link will automatically open in a new tab and appear in split view side by side with the original web page. You can return to the normal mode by closing the tab on either side of the screen.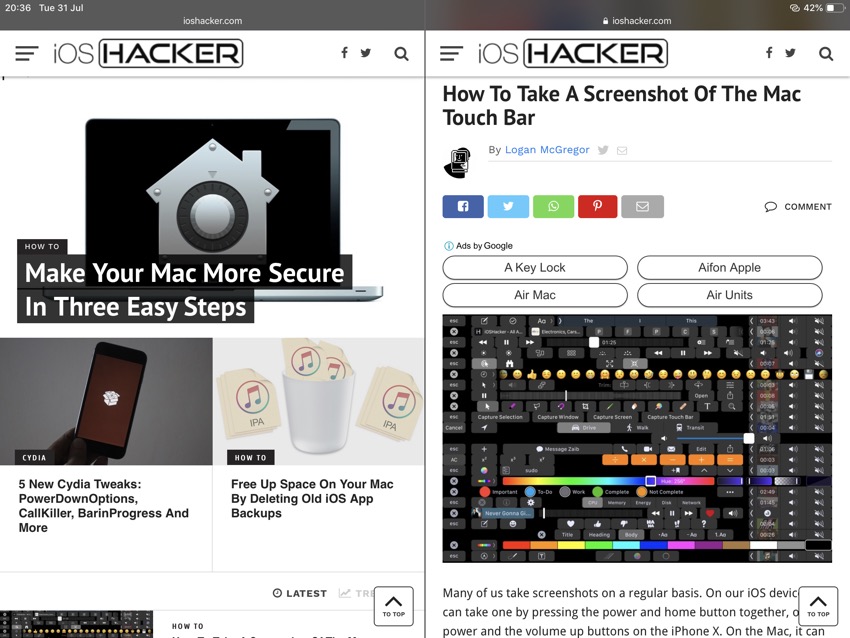 The convenience of this feature does not stop there, as Safari also allows users to quickly replace webpage on either side of the screen. When you have two different web pages opened in a split view, simply tap and hold on a link and now instead of 'Open in Split View' option you will get 'Open on Other Side'. Once you tap on this option the link belonging to the tapped URL will start loading on the other side.
This nifty iOS 12 feature is great when you are doing research or reading articles from your favorite website. You can check out the link on the side and quickly close the split view by closing the tab without leaving the original website or dealing with multiple tabs.