How to
How To Permanently Hide The iMessage Apps Bar On iOS 12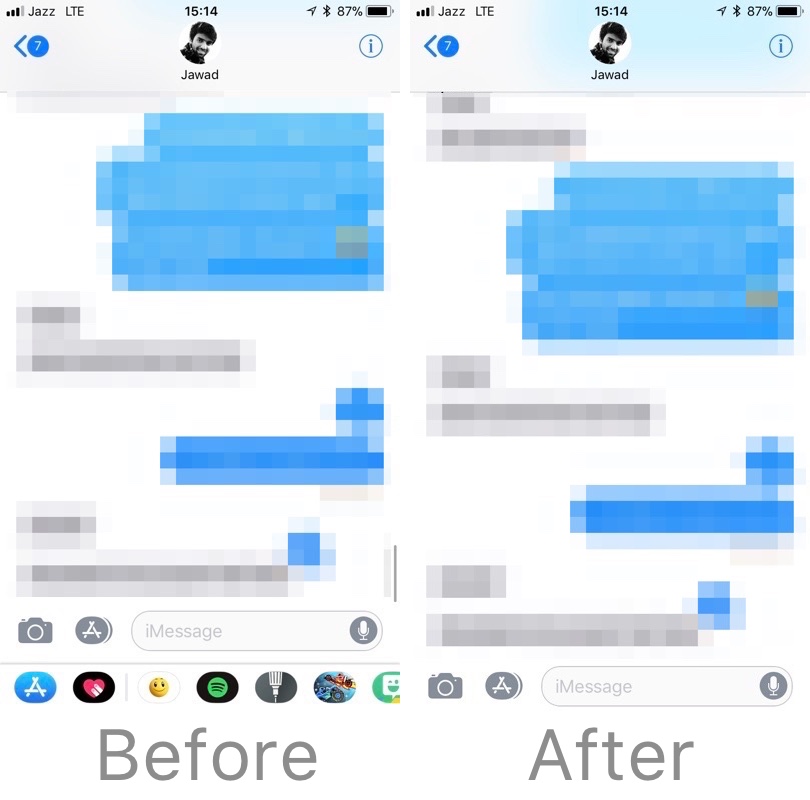 iOS 11 adds a new iMessage apps bar that appears at the bottom of the screen. This bar makes it possible for users to easily access their iMessage apps without having to go through extra menus. While this bar is useful for those who actually use these iMessage apps, if you don't then seeing this bar all the time can get annoying. It also eats screen real estate that can be especially bad on smaller devices. Thankfully there is a trick to permanently hide iMessage apps bar on iPhone, iPad and iPod touch.
Remove iMessage apps in iOS 12
Open an iMessage conversation thread.
Then to get rid of the iMessage apps bar on iOS 12 and iOS 11 all you need to do is tap and hold on the grey App Store icon (located next to the text field).
Keep your finger on the button for 2 seconds and release.
You will notice that the bar will disappear right away.
It will not only disappear from the conversation page you are currently viewing but from any other iMessage conversation page as well.
In addition to working with iOS 11 and iOS 12, this trick also works with iOS 13.
You can still access the iMessage app and the apps bar by tapping on the App Store button. Do remember that when you tap on the iMessage App Store button the bar will return and will become sticky once again. So after you are done using the apps and want to hide it again, you have to long press on it one more time. (Thanks Jawad)