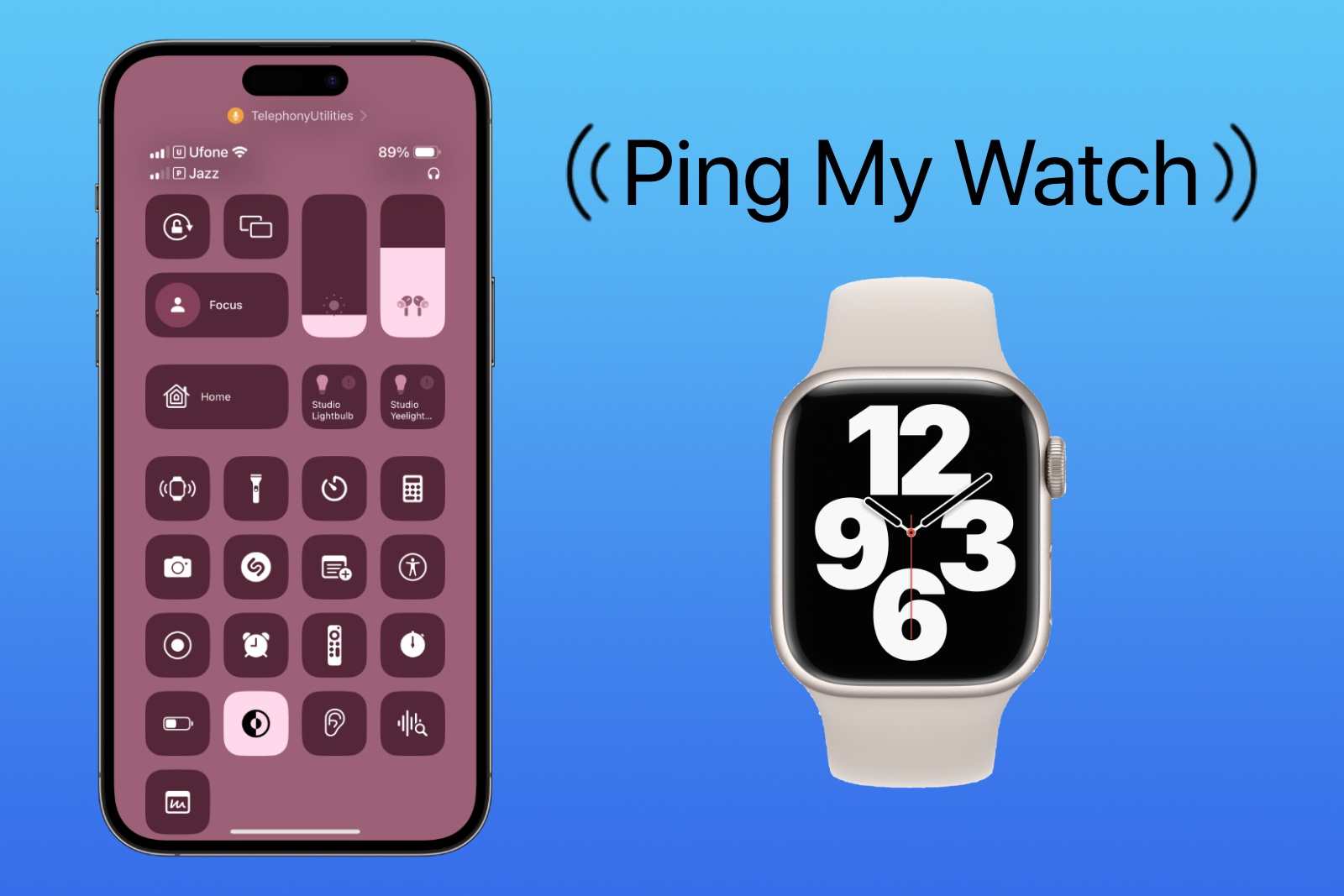 After all these years, Apple has finally added an easy way to ping your Apple Watch from your iPhone and quickly find it in case you lose it.
Anyone who has lost an Apple Watch under the couch or under the bed will know how frustrating it is when you have to blindly look for it.
With iOS 17 Apple has given users access to a new Control Center button. Users can tap on this button to 'ping' their Apple Watch. When an Apple Watch is pinged it makes a ringing sound. This ringing sounds is the same as the one iPhone makes when you ping it with an Apple Watch.
The new way of pinging Apple Watch with iPhone is much easier to use than the previously used workaround, which required the user to open the Find My app, find Apple Watch, and then hit the Play Sound button.
Using the new Ping My Watch option on Apple Watch is easy. Here's how to start using it on an iPhone running iOS 17 or later.
Step 1. On your iPhone open Settings and go to Control Center.
Step 2. On the Control Center page scroll all the way down and tap on the '+' button located next to Ping My Watch option.
Step 3. Optionally, scroll up and move the Ping My Watch option up or down to place it at your desired position on the Control Center. Moving it to the top will provide easier access.
Step 4. Finally, exit the Settings app, and access the Control Center screen by swiping down from the top right corner of the screen or swiping up on the home button iPhone.
Step 5. Tap on the Ping My Watch button (the one with Apple Watch glyph on it).
As soon as you tap on Ping My Watch button your Apple Watch will make a sound, making it easier for you to find it. Apple Watch will make a sound even if it is locked or put on silent.
There you have it folks, this is how you can use iOS 17's new Ping My Watch feature to quickly find your Apple Watch whenever you lose it.
If have any questions related to this guide, then do let us know in the comments below.