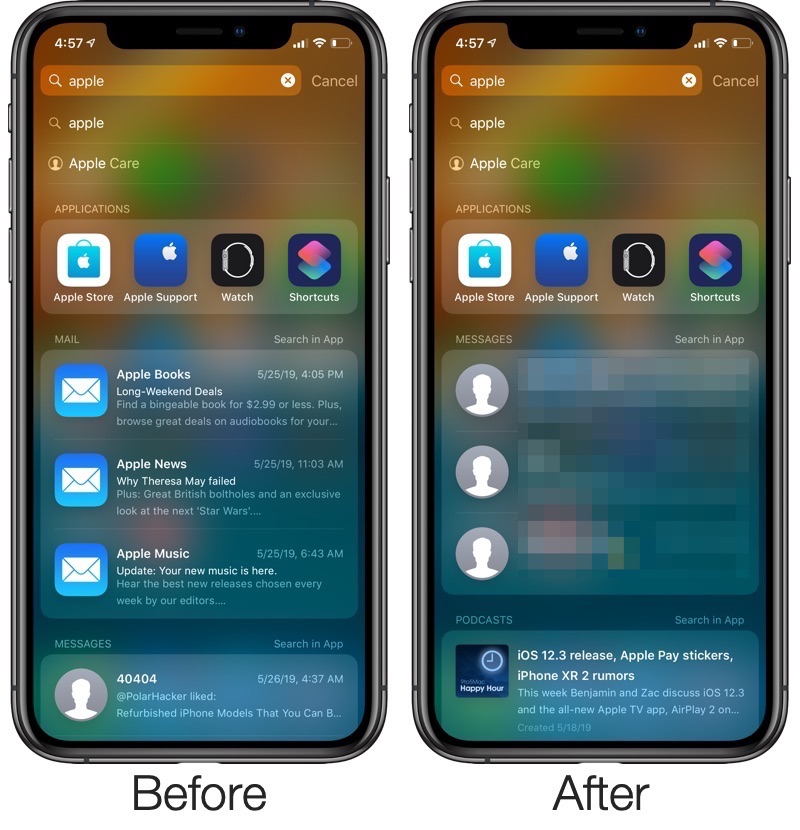 Spotlight search feature provides a great and speedy way to find what you are looking for on an iOS device. The feature is capable of searching in almost all parts of iOS, giving you instant search results from Mail, Messages, Contacts etc as well as from third-party apps. While Spotlight search is mostly convenient, there are times it displays content that you do not want to appear in search results for a number of reasons. For example, you might not want your messages or web history to show up in Spotlight, especially if you share your device with other people.
Many users don't realize that Spotlight search allows users to customize what it can and cannot show in the search results, giving users full control over their privacy. In this article we will show you how you can prevent Spotlight search from searching in particular applications on your iPhone or iPad, and boost your privacy as a result.
Disable Spotlight search for particular apps
To disable Spotlight's access for certain applications follow the step by step instructions below.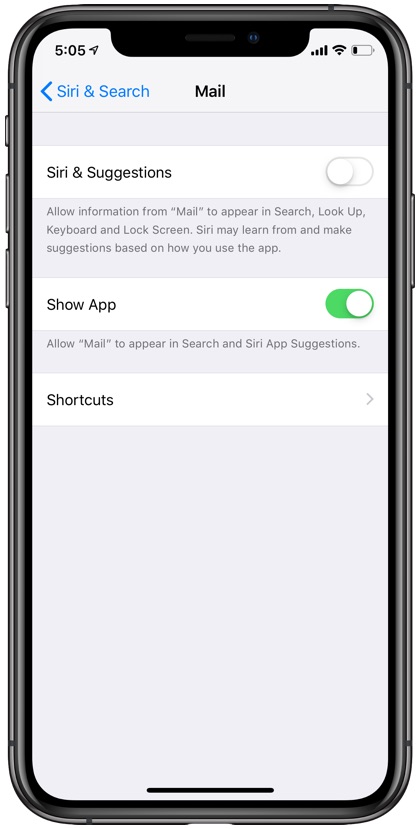 Open Settings and go to Siri & Search.
Now scroll down and tap on the app you want to restrict Spotlight for accessing and tap on it.
Once you are on the app's settings page, turn off the toggle for Siri & Suggestions.
You also have the option to prevent the same app's icon from showing up in the app search feature of Spotlight. Just turn off the toggle for 'Show App' in order to prevent its icon from appearing on Spotlight search page.