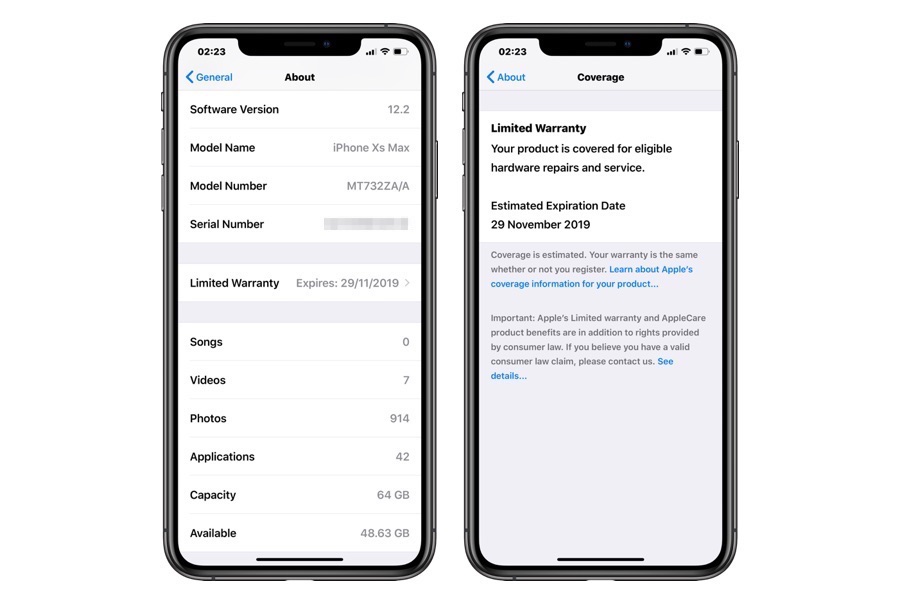 iPhone or iPad users have always been able to check the remaining warranty of their iOS device by going to Apple's official check coverage website. However starting iOS 12.2 the company has made it a lot easier for users to check the current status of their device's warranty by going to the Settings app.
Now iPhone and iPad users can check if their device has warranty remaining by going to the Settings app. In addition to showing users if they have limited warranty left, the feature will also let them know if their device has AppleCare coverage, which makes the it super useful.
You can check the warranty status of your iPhone or iPad right on your device by following the steps below.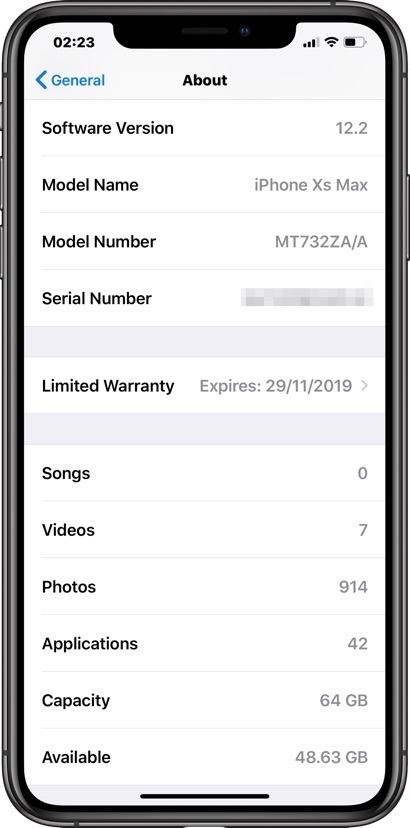 On your iOS device launch Settings > General and go to About.
Once you are on the About page scroll down and look for 'Limited Warranty' option.
Next to Limited Warranty you will find the expiration date for your device's warranty. You can also tap on the Limited Warranty option to find out more information about your device's warranty.
The addition of this small feature to iOS 12.2 or later will make it much more convenient for Apple users to find out if they have warranty left and know when it expires. It is also useful for those buying a pre-owned device from a third-party street seller as they can check the warranty status of the device on the spot without having to go to Apple's website.
Don't see the Limited Warranty information on your iPhone or iPad?
If you don't see the Limited Warranty option on your device's About page, then it means the warranty has expired for your device. You can double check by visiting Apple's website and entering your device's serial number here.