iOS has a super handy feature called Text Replacement. It allows users to create text shortcuts for frequently used phrases and words that are too long to type. While Text Replacement feature is great for creating shortcuts for phrases in order to save time, it can also be used to quickly enter things like Email addresses.
In this post we will show you how you can quickly enter your email address or any text using the text replacement feature on iOS.
You can use this tip to enter email addressed when signing into apps or websites, sending your email address to someone and more.
Creating text replacement shortcut for email address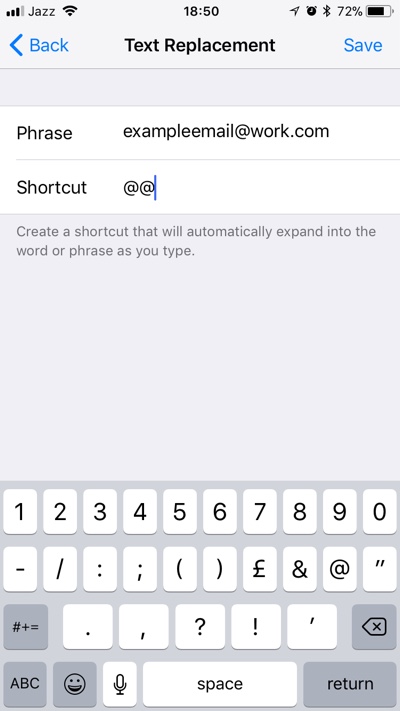 Open Settings app and head over to General > Keyboard > Text Replacement.
Once you are on the Text Replacement screen tap on the '+' button from top right side of the screen.
Now on the 'Phrase' cell enter your full email address.
Finally enter the shortcut you want to set for this email address under the 'Shortcut' cell.
That's it. Now that a text replacement shortcut has been created for you email you can either return to the homescreen or add more.
Entering the email address quickly with the shortcut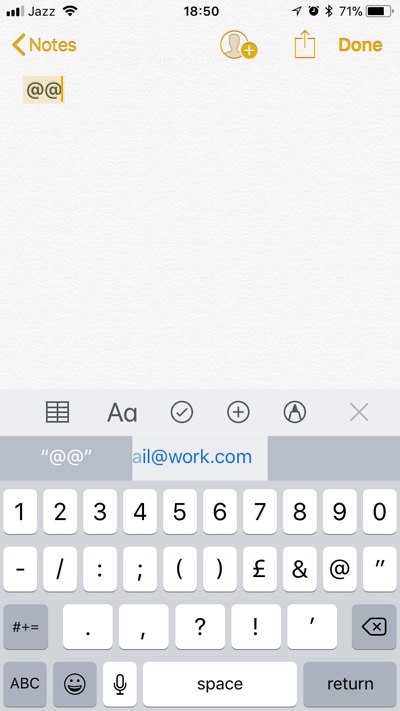 You can start using the email address shortcut you just created in any stock or third-party apps. Simply open the app you need to enter your email address in, type in the shortcut for the email address you want to enter, and then tap on it from the predictive bar.
The whole email address won't appear on the predictive bar, however part of it will usually appear on the cell that is on the middle.
This useful tip is not limited to entering email addresses with ease, as you can also use the Text Replacement feature to quickly enter other frequently entered texts like addresses, phone numbers and more.