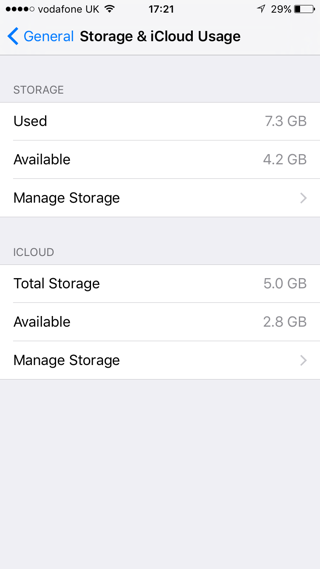 If you have a 16GB iPhone or iPad, then chances are you constantly find yourself struggling with low available storage space. Thankfully a new trick has been discovered that allows you to quickly free up gigabytes of storage that you can use to do whatever you like including downloading games or taking pictures. The trick involves trying to rent a movie of larger size, then the available memory on your device from the iTunes Store app. You don't actually have to rent the movie, you just need to try. While we are not sure what's actually happening behind the scenes we suspect that iOS clears the cache and deletes temporary files to make up space for the movie you are trying to download.
When I tested the trick on one of my 16GB iPhone 6s I was able to increase the available memory from 2.6GB to 4.3GB. That's a massive 1.7GB gain enough to download any large size game or take hundreds of photos. Follow the steps below to free up gigabytes of space on your iPhone without deleting a single file.
How to free up space on iPhone without deleting anything
On your iPhone, iPad or iPod touch open iTunes Store and tap on any movie. Make sure its size is larger than the amount of memory that is available on the device. You can check current memory by going to Settings > General > Storage & iCloud Usage.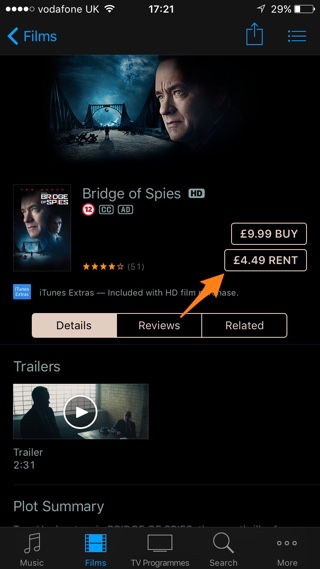 Once you have found the movie simply tap on the 'Rent' button twice. Please note that the iTunes Store will display a rental price for the movie but you don't need to pay anything for this trick to work.
After loading your iPhone will tell you that there's not enough space to download the movie, at this point tap on the 'Settings' button.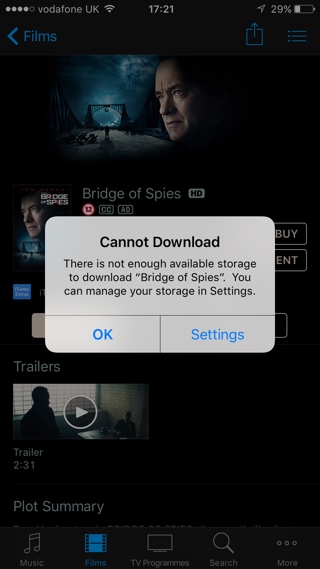 Now go to Storage & iCloud Usage, and you will notice you now have more available space than you had at the start of this process.
Repeat the steps above until the available memory stops increasing.
Disclosure: iOSHacker may receive a commission if you purchase products through our affiliate links. For more visit our privacy policy page.