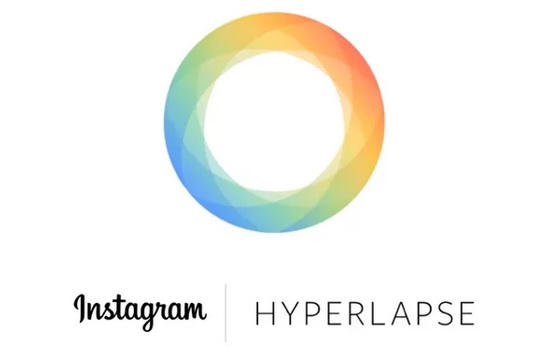 A few months ago Instagram released an easy to use and surprisingly good Hyperlapse app that allowed anyone to record high quality timelapse videos. Now it seems like the Hyperlapse app offers more than what meets the eye as a secret menu called Hyperlapse "Labs" has been discovered in the app, which can be used to switch to 1080p recording mode and change other settings of the application.
The secret menu that is normally inaccessible to users can be accessed by performing a tap gesture on the screen. All you have to do is while in the camera preview mode tap on the screen with four fingers simultaneously. It might take you a few tries to be successful but the effort is definitely worth it. Apart from switching between 720 and 1080p recording modes you can also change the Frame rate from 30 fps to 24 fps.
You can enable a library button that would allow access to previous Hyperlapses recorded by you and save unstabilized hyperlapses to the Camera roll of your iOS device. You can also enable Calibration and Hyperlapse EXTREME modes.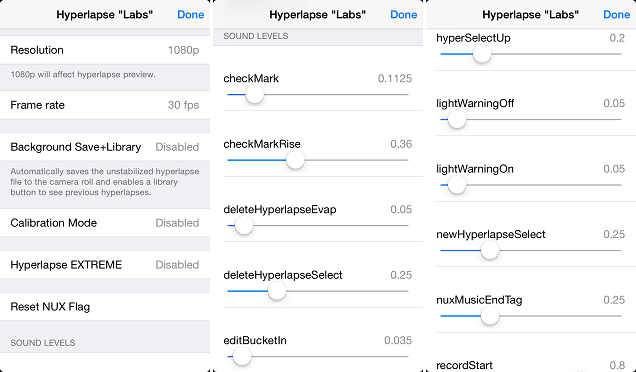 Hyperlapse "Labs" menu even allows users to customize sound levels of their videos by using a variety of sliders. If you know what you are doing then you can make big changes to your hyperlapses using these settings.
If you haven't tried Instagram's Hyperlapse app yet, then head to the App Store and download it for free. (LifeHacker)