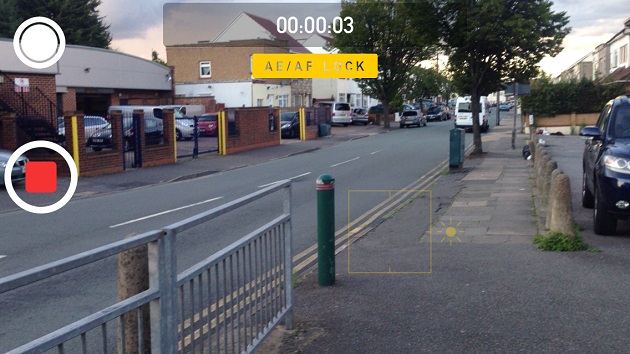 When recording a video using your iPhone or iPad, or while taking photos you would have noticed that your device keeps auto-focusing on different objects. It also uses auto-exposure feature in order to get the best results. This is because the Camera app is by default configured to take good photos and videos in situations when the objects in the frame or the camera itself keeps moving. That's the main reason it keeps refocusing on the object in the frame. This is good for taking photos or when recording a video in which a lot of camera movement is involved, however when you are recording an object that barely moves from its position then the auto-focus and auto-exposure can be problematic.
You can prevent the constant auto-focus and auto-exposure from happening in videos and make them appear more professional using the AE/AF lock of the camera app. This allows you to lock focus on any one part of the frame and prevents the camera app to re-focus or re-expose. You can record even better videos by enabling AE/AF lock and putting the device on a tripod.
To use this feature all you have to do is while in the video recording mode of the Camera app, tap and hold on the spot or object you want the device to focus on in the video. You can also change the focus of the video during recording by simply tapping and holding on a different part of the screen. Want to disable AE/AF lock while the video is being recorded? Simply tap on the screen once. At this point auto-focus and auto-exposure will be enabled and you will also be able to manually focus by tapping on the screen.
This feature not only works in normal video mode but can also be used slo-mo and time-lapse modes.
Disclosure: iOSHacker may receive a commission if you purchase products through our affiliate links. For more visit our privacy policy page.