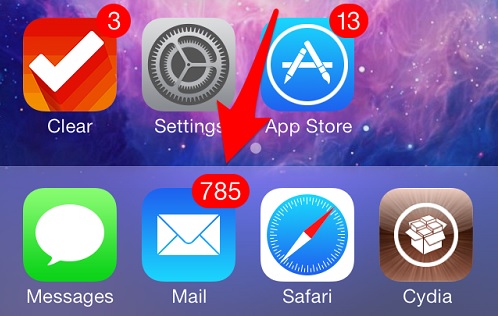 Many users have hundreds if not thousands of unread emails in their inbox. When you add the email account that has this many unread emails on your iPhone or iPad the device starts showing a badge on the mail app's icon constantly reminding you how bad you are at reading or deleting unnecessary emails. While the correct approach to get rid of this problem is to actually delete all of those unwanted emails and clean up your inbox, we have found a shortcut that can solve this problem for you.
In order to remove the unread emails badge from the mail app's icon you have to perform the following steps on your iOS device.
Remember that ability to hide the badge is not limited to the mail app as you can follow the same steps on any other app whether it is a stock or has been downloaded from the App Store.
This guide has been written based on an iPhone (or iPod touch). The steps are same on the iPad.
1. On your iPhone, iPad or iPod touch open Settings and then tap on the 'Notification Center' option.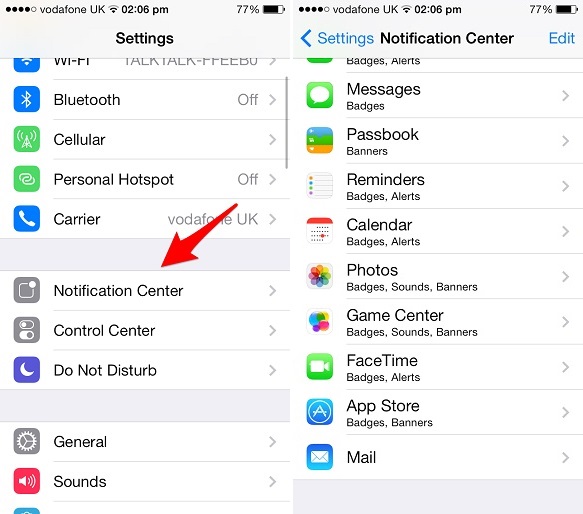 2. From the menu look for the 'Mail' app and tap on it. Now if you have only one email added to the mail application then you simply look for the 'Badge App Icon' option on the next screen and turn it off.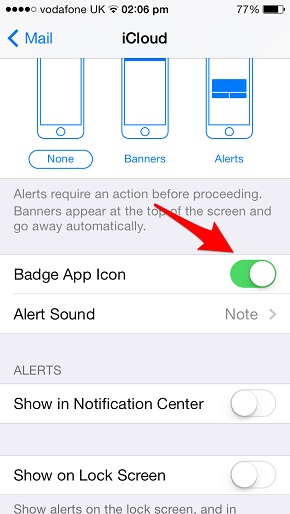 If you have more than one email addresses then you will have to turn the badges off for them one by one. The ability for users to turn off the notification badges for the individual email addresses allows them to only turn the badges off for accounts that have excessive unread emails and keep the badges turned on for accounts that don't have this problem.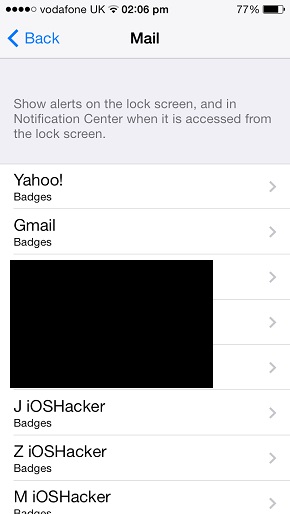 Apart from stock mail app this tip can also be useful for third party mail applications, social networking apps, games and more. You can follow the same steps as above regardless of which application you are turning badges off for.
[Hat Tip:
HowToGeek
]
Disclosure: iOSHacker may receive a commission if you purchase products through our affiliate links. For more visit our privacy policy page.