Keeping the trend of informing our readers with new and notable Cydia tweaks we have compiled another list that features the hacks released over the past few days. The list includes a number of free and paid tweaks that change the way how iOS works adding new features to it. Not every tweak featured in this roundup adds new features to iOS though, some of these simply fix its annoyances making the experience of using one of the world's best mobile operating system even more convenient for the users.
AllDrop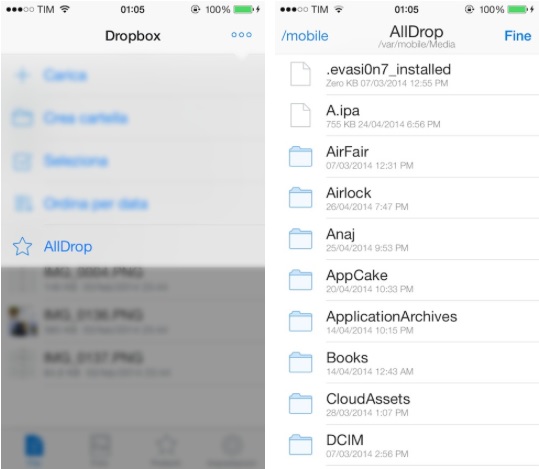 Due to Apple's restrictions third party iOS apps such as Dropbox for iOS can only access limited areas of your device. This makes them incapable of accessing the files stored in your iPhone or iPad's file system thus preventing you from uploading files stored there. If you are a Dropbox for iOS user who would like to upload files to the online storage service then install the AllDrop tweak from Cydia. With AllDrop installed you can easily upload any system file to Dropbox its the official app. The tweak is available in Cydia for $0.99.
BrowserBlur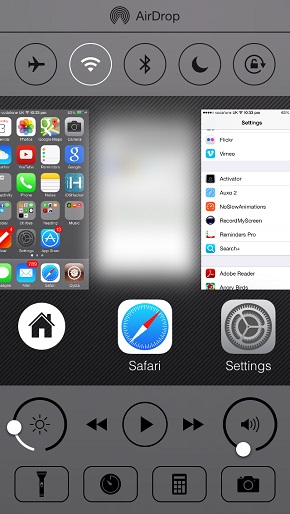 Want to prevent websites you are browsing in mobile Safari from appearing the app switcher preview cards? Then install the BrowserBlur tweak. It simply blurs the Safari's preview from app switcher page so no one can see what site is opened in the web browser. BrowserBlur is available in Cydia for free.
ImmortalNotifications
Have you ever noticed that whenever you pull down the notification center on the lockscreen, the notifications on the lockscreen disappear? If you want to change this behaviour of iOS then ImmortalNotifications can help. Download it for free from Cydia's BigBoss repo.
NCFold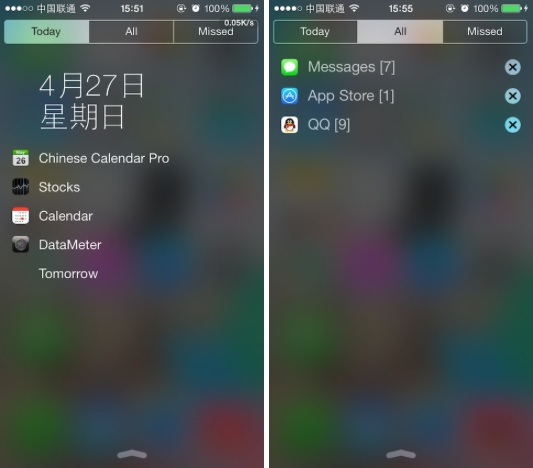 NCFold is a notification center tweak that allows users to fold or expand apps to hide or show the messages related to them. This tweak aims to make the experience of using NC more convenient and simpler for the users. It is available for $1.
PocketMode 2
PocketMode 2 is an innovative tweak that uses iPhone's ambient light sensor to change the volume level of your device. How this tweak works is pretty simple, when you put the device in your pocket or bag it detects that the iPhone has been placed in a dark place presumably in a bag, pocket or drawer at which point it increases the volume level. This particularly helps the user to listen to the ring when there's an incoming call. The volume level is returned to normal when user takes his or her iPhone out. PocketMode 2 has many configuration options and works well with iPhone's Do Not Disturb feature, so you won't be disturbed at night with loud ringing. The tweak is fully compatible with iOS 7 and costs $1.99.
RotateVideo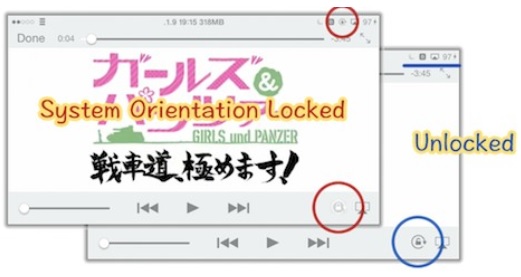 You know what grinds my gears? When I am lying in my bed, watching a video and the iPhone keeps rotating the screen. Of course you can put on the rotation lock by pulling up the Control Center but that takes some effort and distracts the user from the video. RotateVideo tweak fixes this problem by adding the rotation lock button on the overlay. The tweak can also auto-rotate the video view according to the video's aspect ratio.
Slices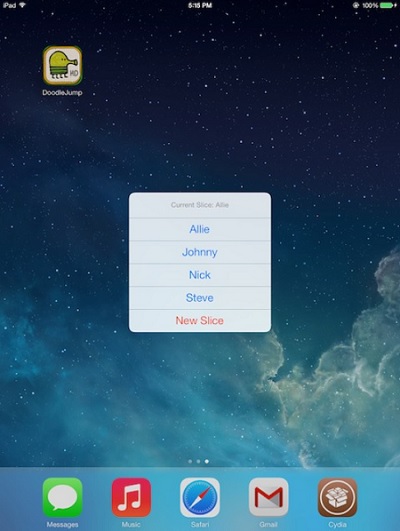 The Slices tweak brings profiles to iOS apps. It allows users to create multiple profiles for apps so more than one users can access them. For example Slices tweak can allow more than one players to enjoy the same game and maintain their individual high scores on the same device. Users can create profiles or 'slices' and select them before launching the game or app. It is similar to how profiles on different PC games work.
But that's not all as Slices can also be useful for social networking apps in addition to several other types of applications. So if you have more than one Facebook or Snapchat accounts then you can simply create slices for each of your account and access those accounts by switching slices, without having to log out and entering details for the second (or third) account. Slices is available in Cydia for $1.99.
SlideUP2Unlock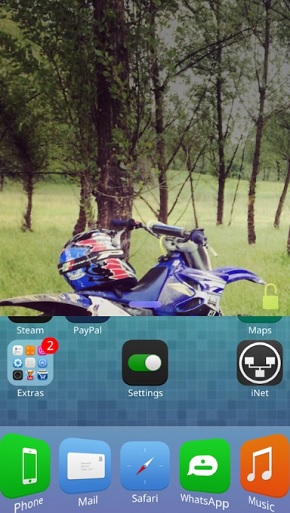 Fed up of the 'slide to unlock' gesture of iOS? Then try the SlideUP2Unlock tweak from Cydia. It replaces the camera grabber with the unlock button allowing users to simply unlock their device by sliding up. It also removes the "Slide to Unlock" text from the lockscreen. You can download it for free.
Disclosure: iOSHacker may receive a commission if you purchase products through our affiliate links. For more visit our privacy policy page.