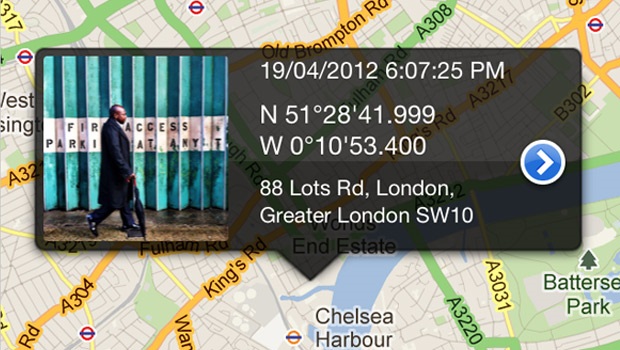 For most people their iPhone is their primary digital camera that they use for taking personal photos. While an iPhone has loads of advantages over dumb digital cameras such as variety of photo editing apps that make the life of user easier, there's another thing that this device does and most cameras don't. Since your iPhone is equipped with a GPS chip, it geotags any photo you take. This means every photo's metadata consists of precise information about the location it was taken at.
Metadata typically consists of GPS coordinates of the location you took the photo at, so if anyone can access this data he or she can then pinpoint the location the photo was taken in. The most interesting thing about it is access to all this information is not limited to your iPhone only as it is directly attached with the photo. So if you emailed the photo to someone or uploaded it to any social networking site, anyone with some technical knowledge and a computer can extract this information from it.
While most people would not be concerned about this information getting into someone's hand, those who especially care about their privacy and would like to keep their whereabouts secret should do something about it.
How to remove location data from your iPhone, iPad or iPod touch photos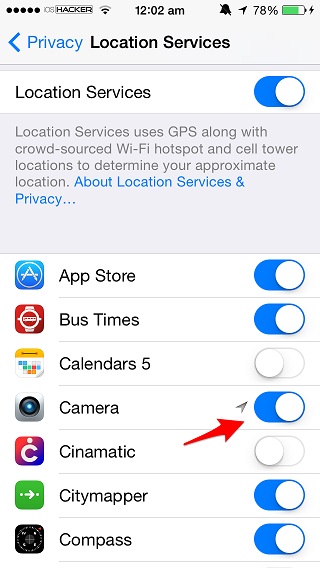 On an iPhone, iPad or iPod touch it is very easy to remove the sensitive location data from your photos. All you have to do is follow a few simple steps as listed below.
On your iOS device open Settings app. Now head to the 'Privacy' section.
From the menu tap on the 'Location Services' option.
On the next page you will see the apps that use your device's GPS to mark your location and store information about it in one way or the other.
From this list look for 'Camera' and turn its toggle off.
That's it, now your iPhone or iPad won't store the location data with your photos. Although this method works for future photos bear in mind that the existing photos taken from your iOS device will still have the location information on them.
To get rid of that, you can download the GPS Deloger app from App Store and use it to remove the location data from your photos. The best thing about this app is that you can use it to remove location data of your iPhone photos as well as those that were taken using any other device. Koredoko is another free app that does the same thing.