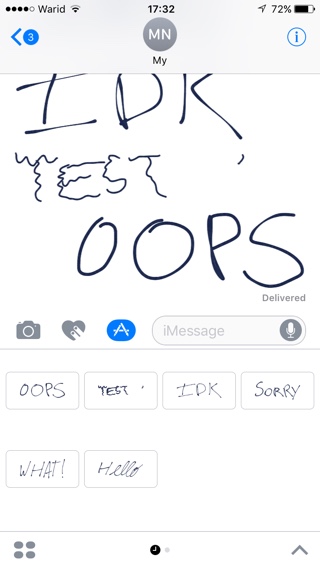 The new Messages app of iOS 10 brings a range of new features to the iMessage service, which includes the ability for users to send handwritten messages. This particular feature makes it possible for users to send important messages to their friends in the most personalized way possible. You can even use the handwriting feature to draw shapes and send them to your contacts over iMessage. While the Handwritten message feature is good, there's one thing about it that is bothering many users.
When you draw a message and send it over to a friend, the whole image is saved in the 'Recents' section of the keyboard, that you can access by tapping on the 'App Store' button on the keyboard. The keyboard stores up to 24 most recent handwritten messages. This is useful but can also be embarrassing in some situations especially when someone else is using your device. Thankfully there is an easy way to remove the recently sent handwritten messages and to do so you just need to follow a few simple steps.
Removing Recent Handwritten Messages in iOS 10
1 ) Simply turn your device in landscape mode. You should see the drawing board screen. If not then tap on the handwriting button located on the bottom right side of the keyboard.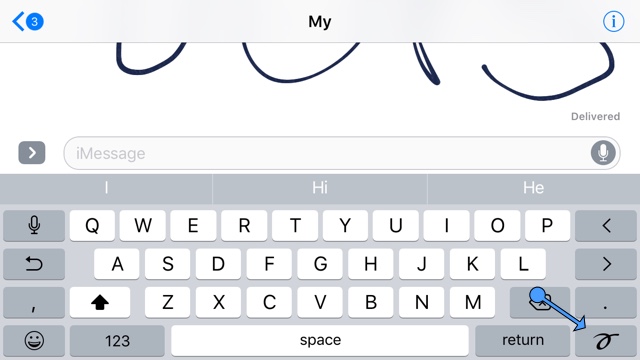 2 ) After tapping on it you will see a drawing area and below it will be thumbnails for the handwritten messages that have been stored on your device. Simply tap and hold on one of them, and then tap on the 'x' button.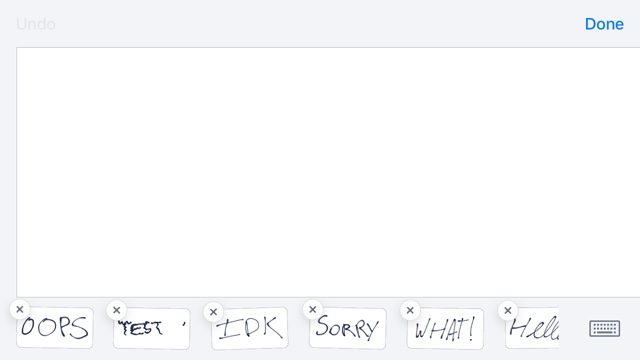 3 ) This should remove the image from the thumbnail bar and also from the recents section.
While deleting each message individually can be annoying it is also a blessing in disguise for those who don't want to remove all the recents and only want to get rid of a particular few. Do you use iMessages' cool new features? Let us know in the comments section below.
Also read: 10 Awesome Features iOS 10 Brings to Messages
Disclosure: iOSHacker may receive a commission if you purchase products through our affiliate links. For more visit our privacy policy page.