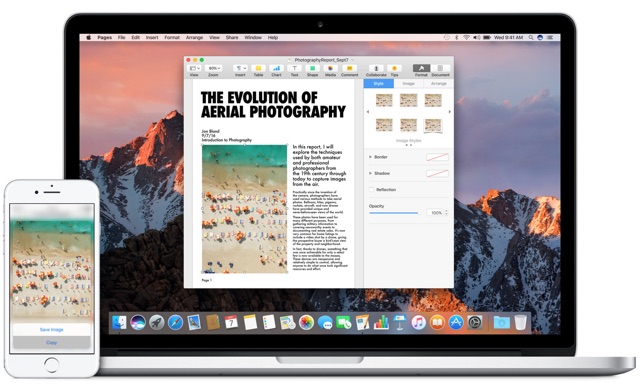 macOS Sierra brings many new features to Mac, however one function that I was most looking forward to was the Universal Clipboard feature. Universal Clipboard if you don't know allows users to copy text, images and other content from their Mac and paste them on any of their iOS device. This also works the other way around with ability for users to copy stuff on iPhone or iPad and paste on the Mac. You can even paste stuff from one device to another. This super convenient feature works out of the box and there are no special options or toggles for the 'Universal Clipboard' feature either on macOS Sierra or iOS 10. It is part of the Handoff feature bundle.
Despite this many users report that even though all of their Apple devices are signed into one iCloud account and have Handoff feature enabled, Universal Clipboard is not working at all. I had the same problem when I upgraded my machines to the latest software. Luckily I found a simple solution that activated the Universal Clipboard feature on my devices. Below you can find the simple steps to solve the problem of Universal Clipboard not working on your Mac and iOS devices.
On the iPhone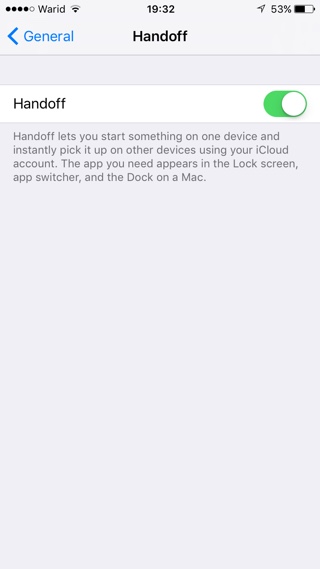 On your iPhone, iPad or iPod touch make sure you are running iOS 10 or above. Then open Settings > General > Handoff. There you will find a single toggle for Handoff. If it is turned off turn it on. If it is already turned on then disable it and turn it back on again.
On the Mac

On your Mac open System Preferences > General and right below Recent Items look for 'Allow Handoff between this Mac and your iCloud devices'. Make sure this option is checked. If it is checked already, then uncheck it and then check it again.
Once you have performed the steps above on all of your devices simply reboot the Mac and iPhone you performed the steps on. In my experience rebooting is not always necessary but if the feature is not working for you even after performing these steps then it is worth giving a try.
Did this tip help you making Universal Clipboard work? Let us know in the comments section below.
Disclosure: iOSHacker may receive a commission if you purchase products through our affiliate links. For more visit our privacy policy page.