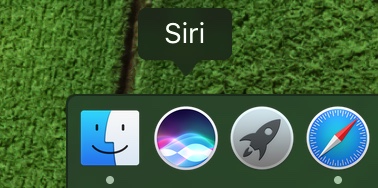 Apple finally brought Siri to the Mac with even more features than are available for iPhone and iPad users. The new macOS feature makes it possible for users to perform different tasks with the virtual assistant. While Siri for macOS is more capable than Siri for iOS, it lacks the popular "Hey Siri" feature that enables users to activate Siri by just saying the two words. Instead users have to click on the two on-screen Siri shortcuts or press the keyboard shortcut. While Hey Siri is not part of macOS Sierra's Siri, there's an easy way that would allow you to have this awesome feature on your Mac.
Once you have followed the simple steps given below, you will be able to activate Siri by simply saying the 'Hey Siri' command. Enabling the voice command also makes Siri more useful as you will be able to use the virtual assistant when you are standing away from your Mac. Follow the instructions below in order to add Hey Siri command to macOS Siri.
Enable Hey Siri option on the Mac
1 ) On your macOS Sierra powered Mac open the 'System Preferences' app.
2 ) From the System Preferences app click on 'Accessibility' and from the left side pane scroll down and click on 'Dictation'.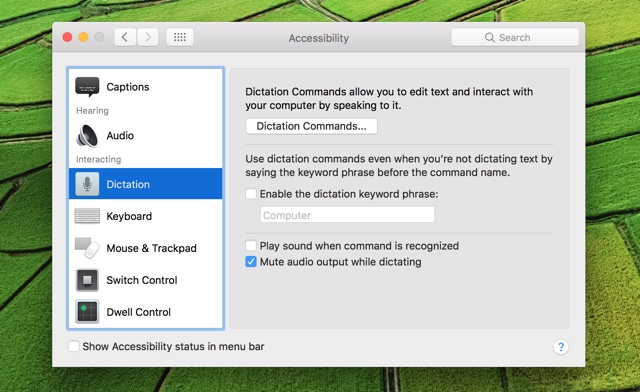 3 ) If all the options on the Dictations page are greyed out, then you have to download Enhanced Dictation Commands (You should see a button for this at the bottom). If they are already downloaded on your Mac, then proceed to check the button for 'Enable the dictation keyword phrase:' and type 'Hey' in its text field.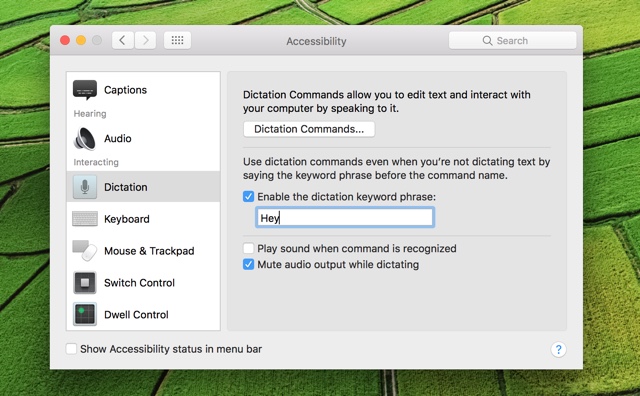 4 ) After typing 'Hey' click on 'Dictation Commands…' button. Make sure 'Enable Advanced Command' is checked, then click on the '+' button from the left side pane.
5 ) Now next to 'When I say' type 'Siri'. And under 'While Using' select 'Any Application'.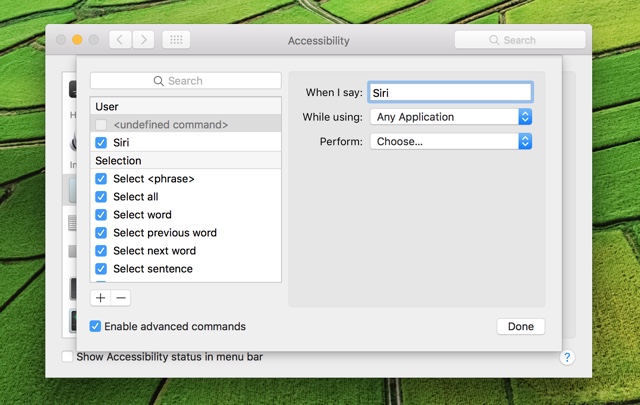 6 ) Now click on the drop down menu next to 'Platform' and go to Run Workflow > Other > Siri. You have to select Siri from the Finder window that will appear on your screen and click the Open button.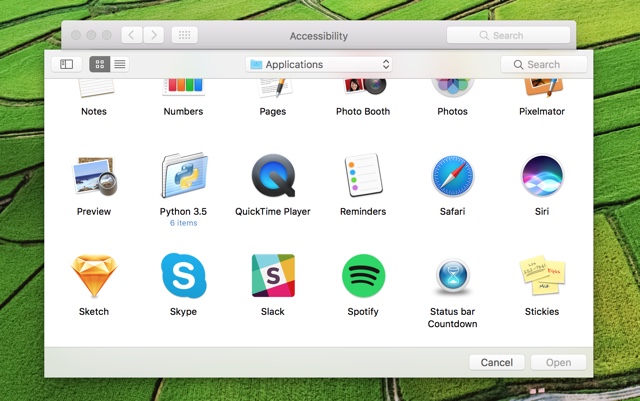 7 ) Finally hit the 'Done' button.
If you want to have some fun and customize the experience on your Mac, then you can replace the 'Hey' and 'Siri' commands while performing the steps above to anything you like.
Disclosure: iOSHacker may receive a commission if you purchase products through our affiliate links. For more visit our privacy policy page.