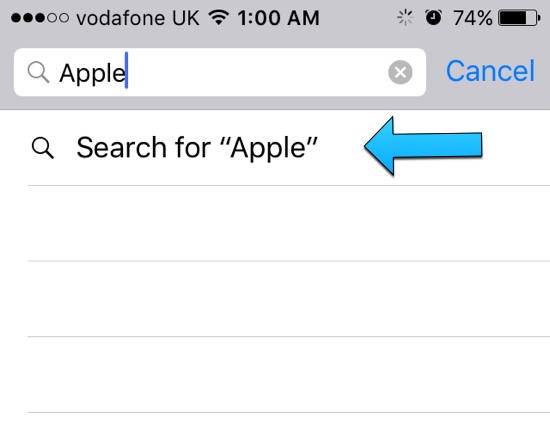 Despite the fact that there are many great third-party mail apps available for the iOS platform, most users prefer to use the stock application. This is majorly because the stock iOS mail app is pretty good at what it does, and is one of the best stock apps iOS has to offer. If you search you emails within the Mail app a lot then we have got a handy tip, which would definitely make your life easier. The tip that we are going to share with you today does not require any extra effort from you, as all you have to do is tap a few more times.
How to get the most relevant results from search in Mail app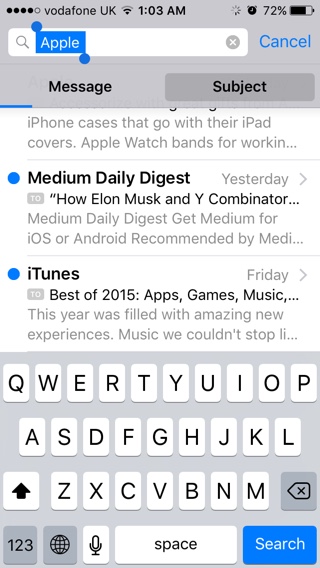 On the stock iOS Mail app, when you are searching your inboxes, instead of just typing the search term in the search field and hitting the 'Search' button, you can make the search engine narrow down your results and only search for the term you have entered in the subject lines rather than in the whole message. For example, if you want to search for the word 'Apple', you can make the Mail app only show you the messages that have this word in the subject. In this case emails that only have that particular word in the message body and not in the subject won't show up in results. This can significantly reduce the number of search results, saving you both time and effort.
To search in this way all you have to do is type in the search term, and instead of hitting the 'Search' button from the keyboard, tap on the 'Search for "your word"' from right below the text field (as pointed in the first screenshot). Then you have to tap on the entered word one more time from the search field to select it, this will bring two tabs right beneath the text field. Just tap on the 'Subject' tab to search only the subjects or 'Messages' to search the message body.
Disclosure: iOSHacker may receive a commission if you purchase products through our affiliate links. For more visit our privacy policy page.