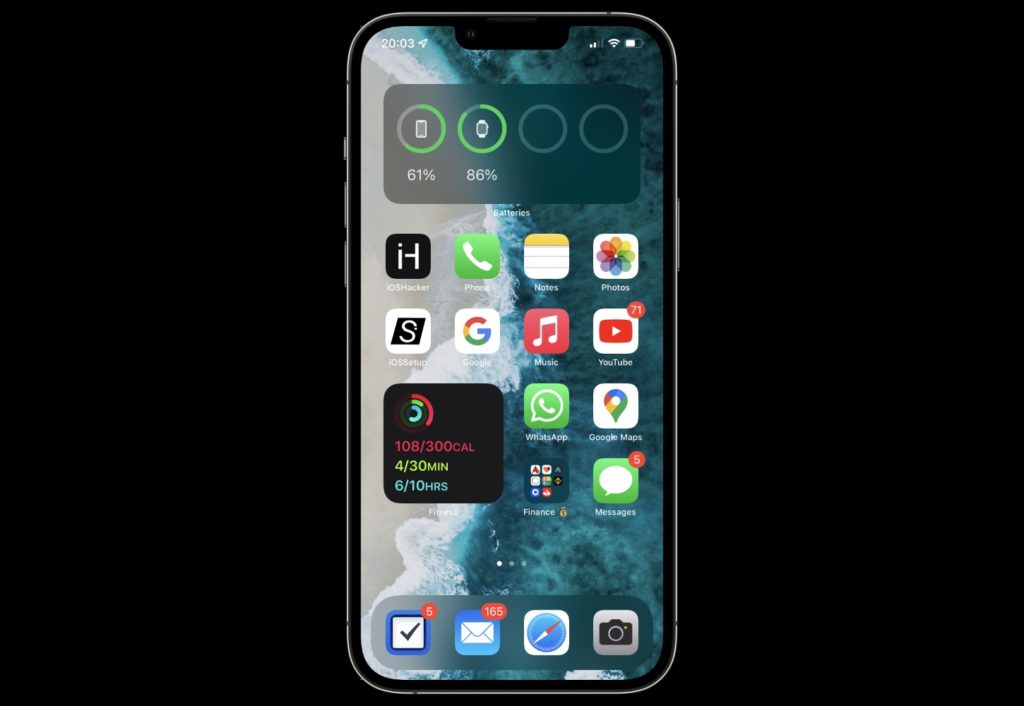 In this tutorial we will share how you can conveniently see battery percentage on iPhone 13 and iPhone 13 Pro devices. Here you will not only learn how to see remaining battery percentage for your device but we will also show you how you can see this information more easily.
On newer iPhones (specifically those with a notch) iOS does not display remaining battery percentage in the status bar. So in order to find out how much battery is left in terms of percentage users can do the following.
Swipe down from the top right corner of the screen to reveal the Control Center. On the Control Center screen users can see the battery percentage in the status bar.
While the method of seeing battery percentage on Control Center is possible, you can make the process even more convenient and get the battery percentage right on the home screen.
While we focus on iPhone 13, iPhone 13 mini, iPhone 13 Pro and iPhone 13 Pro Max in this article, it is worth mentioning that you can also do this on iPhone 12 and iPhone 12 Pro devices.
Show Battery Percentage On iPhone 13
Yes you read that right, you can show battery percentage of iPhone 13 or iPhone 13 Pro just like the good old days by following the steps below.
Step 1. On your iPhone enter the wiggle mode by long pressing on any app's icon.
Step 2. Now tap on the '+' button located on top left corner of the screen.
Step 3. On the widgets screen scroll down until you see the list of widgets and tap on Batteries option.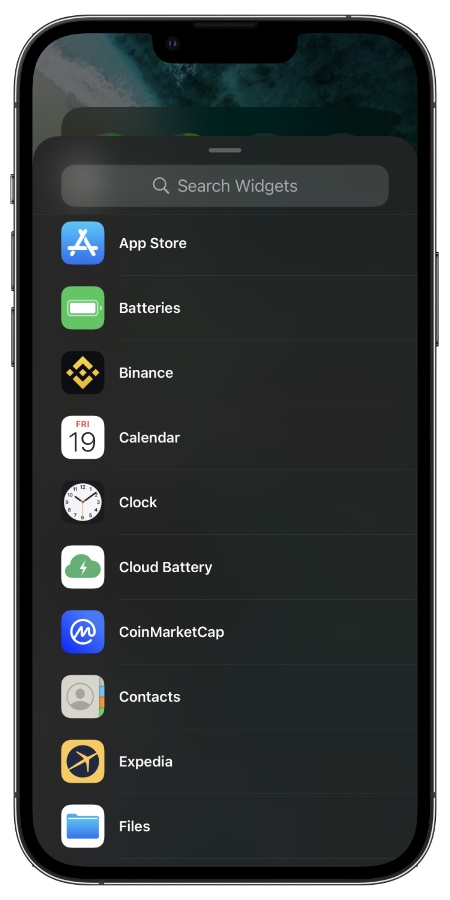 Step 4. When you are on the Battery widget selection screen swipe left to get the widget that displays battery percentage of the connected Bluetooth devices.
You can choose between medium and large widgets, both of which display battery percentages.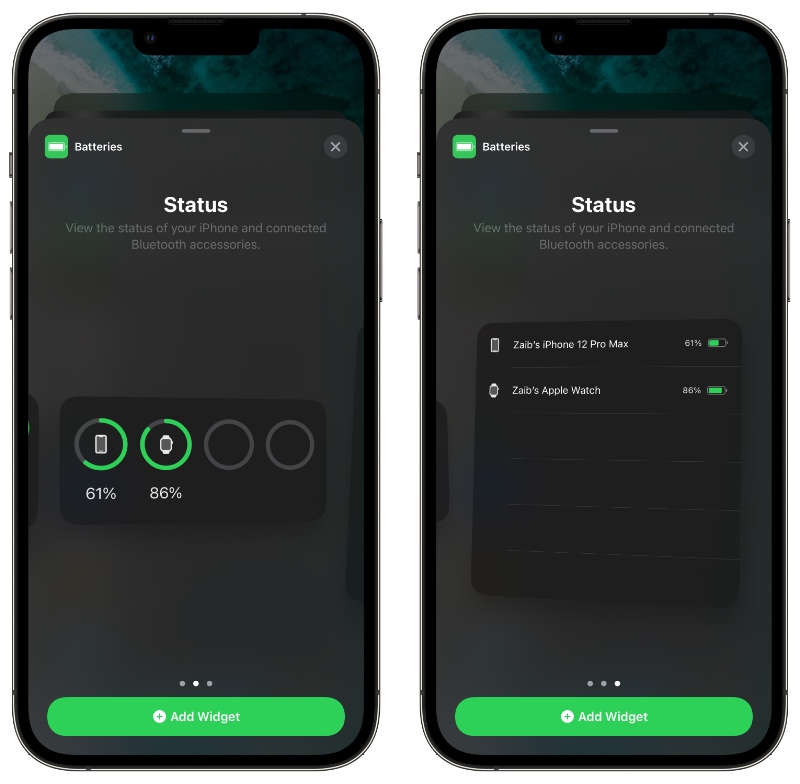 Step 5. After selecting the widget tap on the Add Widget button in order to add it to your iPhone's home screen. You can then move the widget around to place it at your desired place.
There you have it folks, this is how you can show battery percentage on iPhone 13 or iPhone 13 Pro Max's home screen.
This way is better than seeing battery percentage in the status bar as with this approach you don't have to access Control Center just to see the remaining battery percentage.