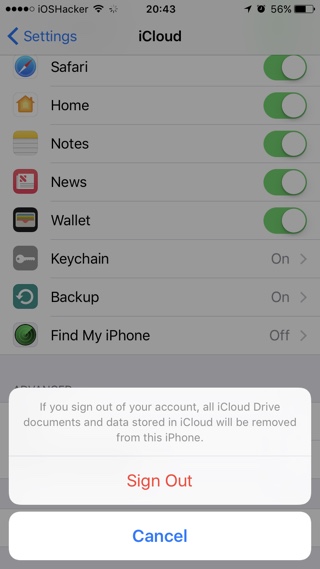 If you are selling your iPhone, iPad or iPod touch or simply giving it away, then it is a good idea to sign out from your Apple ID from that device. Signing out is essential since doing so will remove all your private content from the device, and will tell Apple that you are willingly giving up your iPhone or iPad. This also means that your device will not get an iCloud activation lock, which requires users to enter the password of the last used Apple ID. This is a crucial step when you are selling your iOS device.
When you sign out from your account all the iCloud data stored on that device including contacts, photos, iCloud Drive and more will be removed from it. Read on to learn how you can sign out of an Apple ID from an iPhone.
Also read: Remotely sign out of iCloud.com from all web browsers (tip)
Sign out of Apple ID from a device
1. On your iPhone, iPad or iPod touch open the Settings app.
2. Now scroll down and tap on iCloud option once you have found it.
3. Finally hit the 'Sign Out' button to remove that account from your device.
That's it. Now you know how to sign out of Apple ID from an Apple iOS device before selling it or giving it away.