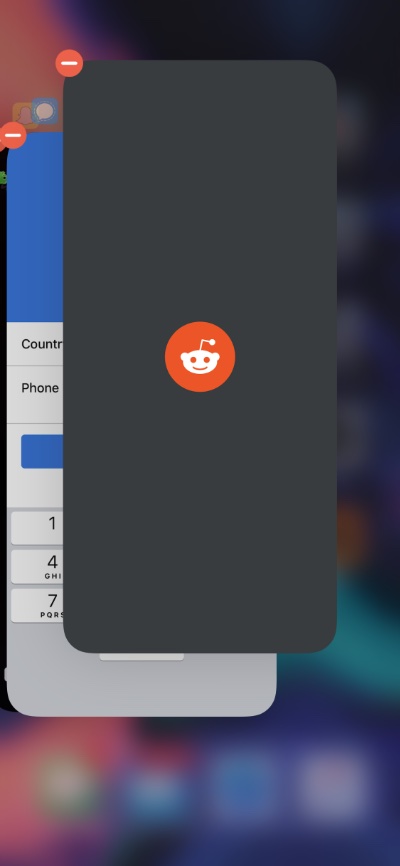 iPhone X has many new features however not all of them are as fun as the device itself. One feature that is annoying for many of its users involves the device's multitasking screen. If you have used an iPhone X, then you would know how frustrating it could get when you try to quit applications from the App Switcher.
Unlike all other iOS devices on iPhone X you can't simply swipe up on an app card to quit an app. Instead you have to tap and hold on the card and once the red 'close' buttons appear, you can can swipe up or tap on the red buttons to quit an app.
While there's no solution to this problem you can use a simple trick to make the whole process slightly less annoying. When you are on the app switcher/multitasking page tap and hold on an app card and as soon as the red button appears swipe up without lifting your finger. This will save you a little time and let you get back to work more quickly. This trick works on all visible app cards and is not limited to the first app card only.
The reason why Apple has made quitting apps less convenient for users is because they don't want users to quit and relaunch apps unnecessarily, as it affects battery life. However sometimes it is necessary to close an app to refresh its data or when it is being unresponsive, so knowing this trick is certainly going to be useful.
Disclosure: iOSHacker may receive a commission if you purchase products through our affiliate links. For more visit our privacy policy page.