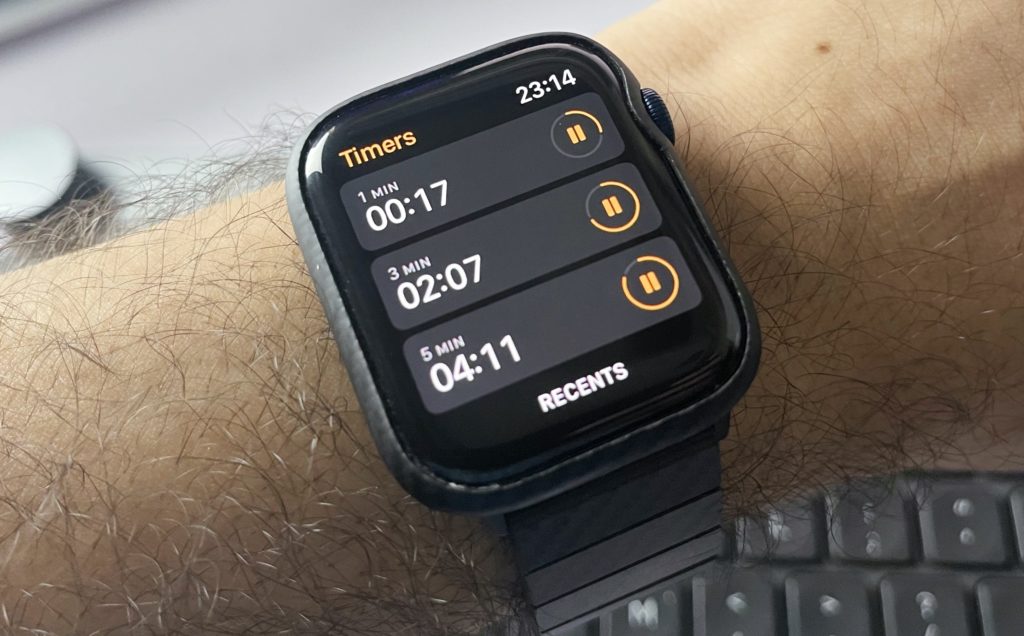 The watchOS 8 update for Apple Watch brings several new features to improve user experience. One of my favorite new features that have been introduced with watchOS 8 is the ability to start multiple timers on Apple Watch.
With this new ability users can start more than one timers on the Watch and interact with them simultaneously. The redesigned Timer app displays all of the currently active timers on a single screen, which is very convenient.
The Timer app gives users the ability to pause and resume timers, so they can pause the timer of their choice while keeping others still running.
Starting Multiple Timers on Apple Watch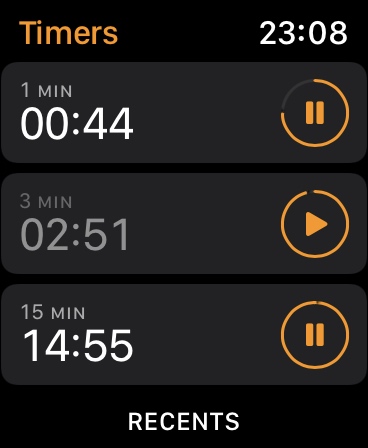 It is very simple to start multiple timers on Apple Watch, just follow the steps below.
Step 1. Launch the Timer app on Apple Watch running watchOS 8 or later.
Step 2. Start a timer and then from the countdown screen tap on the back button.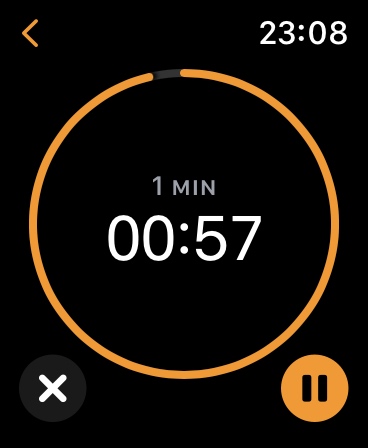 Step 3. As the first timer is running scroll down and start another.
You can repeat these steps to start multiple timers. Each timer can be paused by tapping on the pause button found next to it.
Deleting A Timer on Apple Watch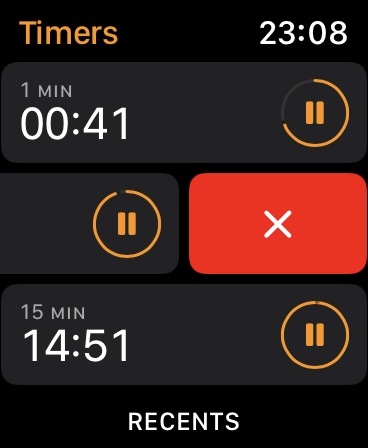 In case you want to delete one of the timers before it runs out, you can easily do so by swiping left on it and then tapping on the delete button.
There you go folks, this is how you can start multiple timers on Apple Watch. What do you think about this feature? Share your thoughts in comments.