iOS has a feature that allows users to view preview of their latest email message right on the lockscreen. This preview includes the name of the sender, title of the email as well as a few words from the message. While this feature is useful in many ways it can potentially make it easier for others to breach your privacy and see your incoming messages without even unlocking your iPhone or iPad.
If you are concerned about the display of your private emails on the lockscreen then you can stop iOS from showing email previews on the lockscreen by changing the settings of your device.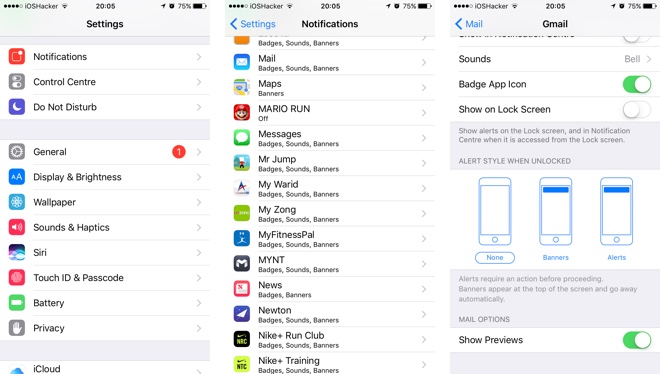 In order to do so open Settings.app and look for 'Notifications' option. From there tap on the 'Mail' option and then select the mail account you want to turn email previews off for. Now look for the "Show Preview" option and turn it off by flipping the switch. That's it!
Now your iPhone, iPad or iPod touch won't show your email previews on the lockscreen. You will still be able to see the sender's name, which will make it easier for you to judge if the message is important or not.
It is a nice little trick that improves the privacy for users. Go ahead and give it a try.
Update: Screenshots in this post were updated to reflect the new iOS UI. The steps for this guide remain the same as they were in older versions of the operating system.