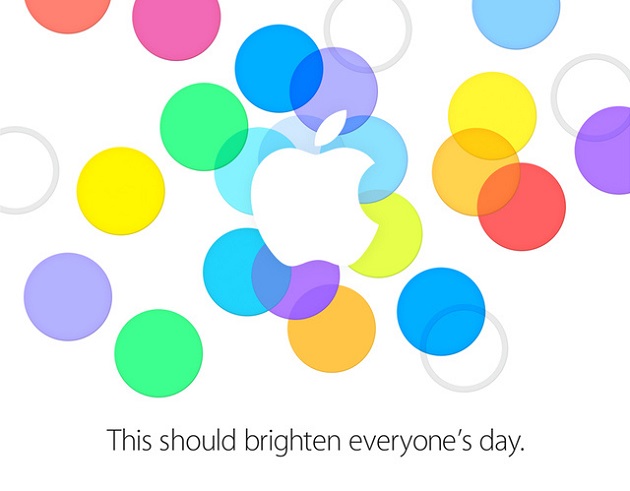 Apple has just made the event for the next iPhone official by sending out invitations to major media outlets. The event will be hosted in Cupertino, which is the hometown of the company. Just as it was rumored and reported earlier the event will take place on September 10th at 10 AM PST.
The invitation Apple has sent to media features circles of several colors. This could indicate the release of iPhone 5C that is expected to come in several colors. Apple is also expected to add at least one new color to the iPhone 5S lineup. The tagline "The should brighten everyone's day." also indicates towards addition of new colors.
Along with iPhone 5C and iPhone 5S the company will also release the gold master edition of the iOS 7 update for developers. However it is also speculated that the gold master might get released earlier and on the event day Apple might release the radically redesigned iOS 7 update to general public.
iPhone 5C is rumored to get released in a number of colors. It is expected to feature the same 4-inch display as the iPhone 5 along with A6 chip, front and back cameras, lightning port, Siri, slim design, light weight and more.
iPhone 5S is expected to feature same design as iPhone 5 along with better cameras, fingerprint scanner, faster processor and more. The international roll out date for these devices is rumored to be on September 20th.