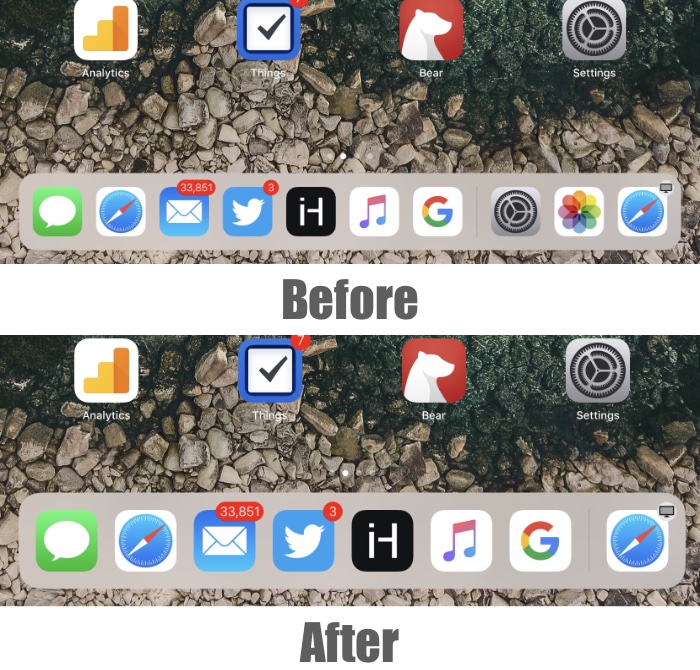 iOS 11 brought a lot of good things to iPad, a device that had long been neglected by Apple's software team. One of the features included in the iOS 11 update was a brand new dock, which takes cues from the macOS dock we all know and love.
Not only is the new iPad dock accessible from within apps with a quick swipe, but it also makes it possible for users to store any number of app icons, giving quick access to them. While we love the dock on iOS 11, many people don't like the way it displays the Recently used and Suggested applications on the right side.
If you are one of those people and would rather have the dock display apps that you have added to it, then follow the steps below to stop recent and suggested apps from appearing in the iPad dock.
Remove Suggested and Recent Apps From Dock
1. Open Settings and go to General.
2. Now tap on 'Multitasking & Dock' option.
3. On the next page turn off the toggle for 'Show Suggested and Recent Apps'.
4. Exit the Settings app.
Now that you have turned off the option, you will not see any suggested apps in the iPad dock. Only apps that you have added manually will appear in the dock.