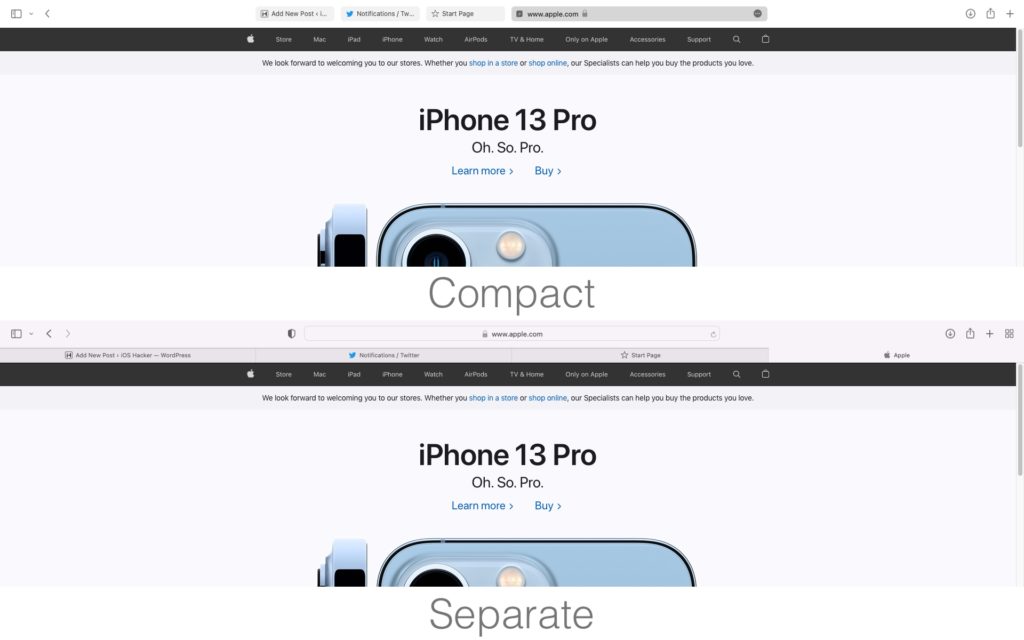 Safari 15 or later introduces a new Tab layout feature that allows users to switch between Compact and Separate tab layouts.
The Separate tab layout is the good old layout that you would be familiar with from previous versions of Safari. The Compact tab layout on the other hand introduces a new and modern layout for tabs, which not only look modern but also take up less screen real estate.
While Apple introduced the Compact layout thinking it will be a hit among Mac users, it turned out to be a controversial move, with many asking Apple to revert the changes and bring Safari's old look back.
Thankfully Apple decided to give users the option between the Compact and Separate layouts rather than enforcing one or the other, hence keeping both sides happy.
If you are looking to get the old Safari look back on your Mac and want to switch to Separate tab layout, or if you want to get a modern look on your Safari this article will help you in both cases.
How to switch Safari Tab Layout on Mac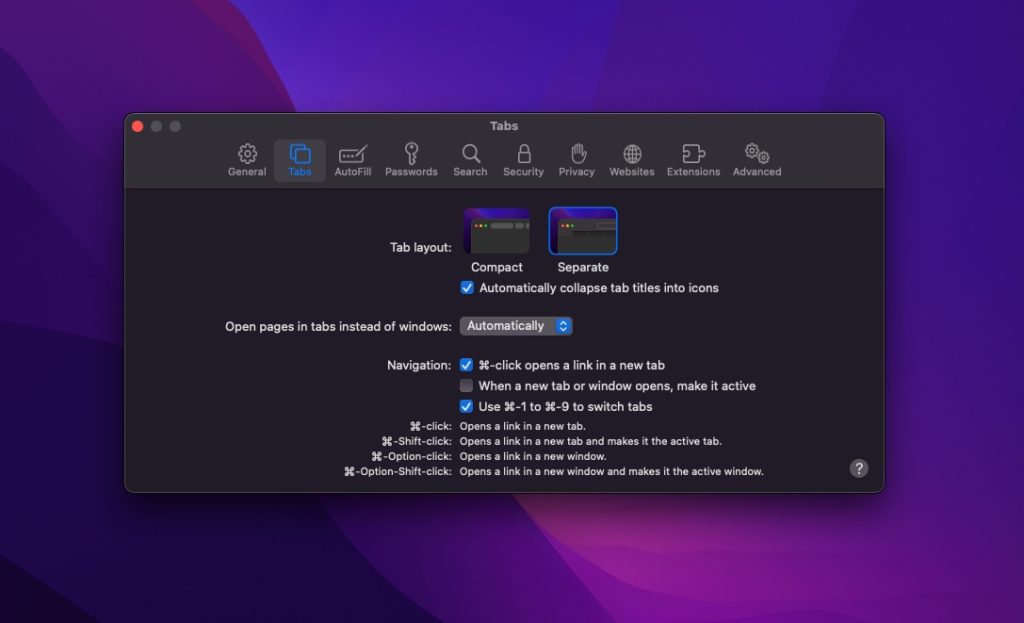 Follow these steps to get Safari's old look back or switch to Safari's new look with Compact layout.
Note: In order to get Compact look you need to be running Safari 15.0 or later.
On your Mac open Safari and click on 'Safari' option from the menu bar.
Next from the drop down menu click on 'Preferences' option.
Finally under Tabs choose between Compact and Separate options.
That's it, this is how you can get Safari's old look back on your Mac running macOS Monterey or later.
Which Tab layout do you prefer? Are you switching back to old Safari look or you like the new Compact style? Let us know in the comments.
Also read: How To Move Safari Address Bar To Top Or Bottom