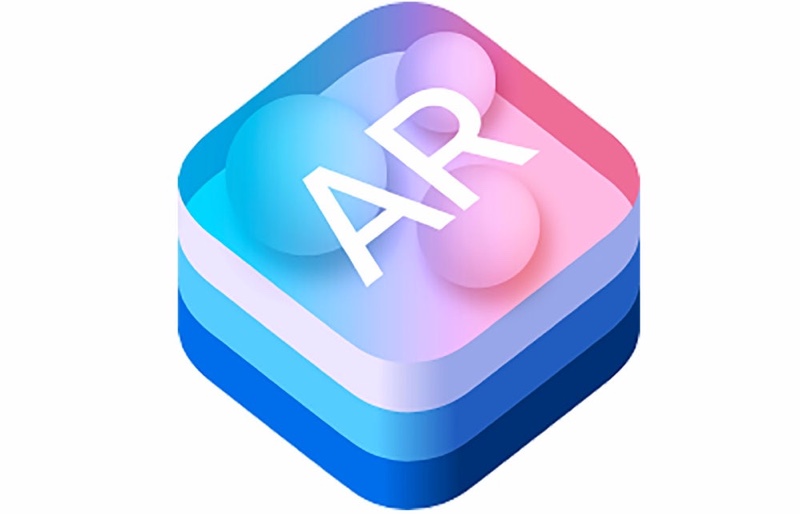 Right after iOS 11's release App Store is going to get flooded with ARKit based applications that will allow users to do fun and useful things using their device's camera. The Augmented Reality apps are going to change the way we use our smartphones and with huge iOS 11 install base they are quickly going to become a standard.
Google knows how big Augmented Reality is going to get in the near future, that is why the company has launched rival AR platform ARCore for Android devices.
In mid-September when iOS 11 becomes available ARKit will quickly become the biggest Augmented Reality platform on the planet. There's no doubt that developers have already adopted the platform and we will see more and more apps releasing on the platform in the very near future.
While most of the iOS devices will support ARKit, there are still minimum requirements for the hardware to be able to run the power hungry AR applications. Apple has already announced that any device that has A9 chip or later will support ARKit apps, provided it is running iOS 11 or later. So a device with A9 chip, A9X chip, A10 chip and A10X chip will fully support ARKit apps once you update it to iOS 11.
Also read: 9 ARKit Demos That Will Blow Your Mind: Drawing, Measuring, Shopping, Gaming And Eating
Needless to say A11 chip based devices that Apple is expected to announce at its September media event including iPhone 8, iPhone 7s and iPhone 7s Plus will also support ARKit right out of the box.
Full compatibility list of iOS devices that will support ARKit Augmented Reality Apps 
iPhone
iPhone 12 Pro Max
iPhone 12 Pro
iPhone 12
iPhone 12 mini
iPhone 11 Pro Max
iPhone 11 Pro
iPhone 11
iPhone SE 2020
iPhone XR
iPhone XS Max
iPhone XS
iPhone X
iPhone 8 Plus
iPhone 8
iPhone 7 Plus
iPhone 7
iPhone 6s Plus
iPhone 6s
iPhone SE
iPad
iPad Pro 12.9-inch 2020
iPad Pro 11-inch 2020
iPad Pro 11-inch 2018
iPad Pro 12.9-inch 3rd generation
iPad Pro 10.5-inch
iPad Pro 12.9-inch second generation
iPad Pro 12.9-inch first generation
iPad Pro 9.7-inch
iPad Air 4
iPad Air 3
iPad mini 5
iPad 10.2-inch (2020)
iPad 10.2-inch (2019)
iPad 2019
iPad 2018
iPad 2017
iPod touch
iPod touch 7th generation
Modern iOS devices that don't support ARKit
iPhone 6 Plus
iPhone 6
iPhone 5s
iPad Air 2
iPad mini 4th generation
iPod touch 6th generation
It is interesting to see that not only these modern iOS devices are widely used around the world by millions, but some of them such as the iPad mini 4, iPod touch 6th generation are also available for purchase from Apple.com.
Article updated on 16th November, 2020.