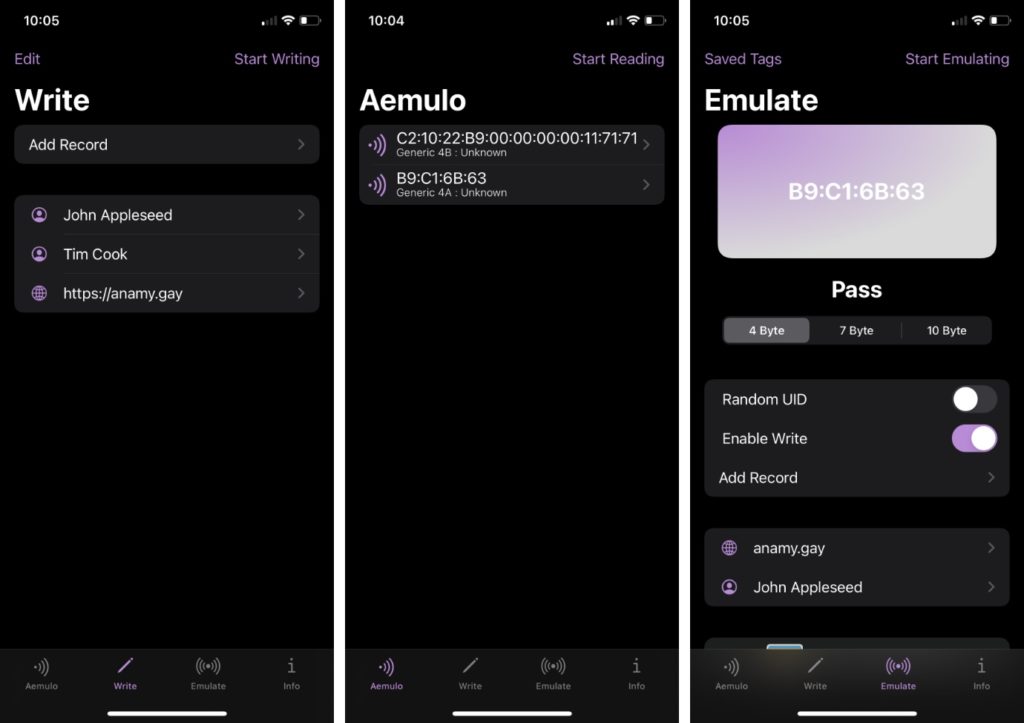 Do you have a physical NFC card that you use to enter your office, school, hotel room or any other building? Then Aemulo tweak is for you. This tweak enables users to add their NFC cards to their iPhone and even export them to their iPhone's Wallet app.
With Aemulo you can read, write and then emulate your NFC cards. Simply add a card to Aemulo tweak's app by scanning it with your device, and then emulate it whenever you need to use that NFC card again.
Perhaps the best thing about Aemulo tweak is that you can export cards added to Aemulo into the Wallet app, which makes accessing them very easy. In fact you can also invoke the cards that have been added to Wallet app directly from the lock screen, which makes the whole process very convenient.
Aemulo works with all modern iPhone models and offers full functions on them. On older deviecs such as iPhone 6s or iPhone SE user will get limited reading suport and no writing support. Emulation support is available on these devices.
Currently Aemolu can emulate Desfire and ISO-Dep types. Developer says MiFare types will be supported in the future.
You can download the Aemulo tweak for $1.49 from the Chariz repo. It works with iOS 13 and iOS 14 or later.
More Jailbreak Tweaks: