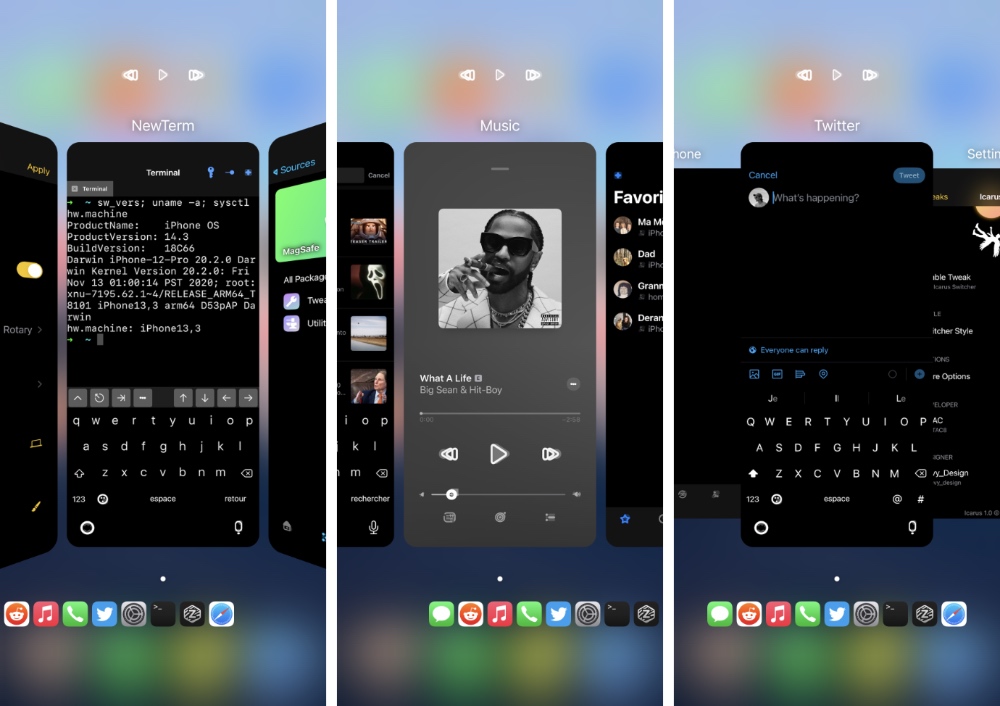 If you're not satisfied with the design of your iPhone's App Switcher screen, then you need to try the Icarus tweak on your jailbroken devices.
This tweak completely redesigns the look and feel of the App Switcher while adding new features to it. With Icarus tweak you can choose from up to 11 different styles for the App Switcher, each of which displays app cards in a unique way.
Each app switcher style and animation has its unique flair and includes haptic feedback support that makes using the App Switcher more fun and interactive.
Some of the App Switcher styles included in Icarus tweak include Linear, Rotary, Cylinder, CoverFlow, Wheel, Reverse Wheel, Right Fade, Left Fade and more.
The tweak also adds a useful row of icon at the bottom of the app cards for all the running apps, which lets you quickly see and switch to your desired app without having to scroll through the app cards. This row can also be hidden or displayed in a faded style.
Icarus includes an optional kill all app button that makes it easier for users to close all running apps from their device by tapping a single button.
You can download Icarus tweak from the mtac repo (https://mtac.app/repo) where it is available for free. It works with iOS 14 up to iOS 14.8.