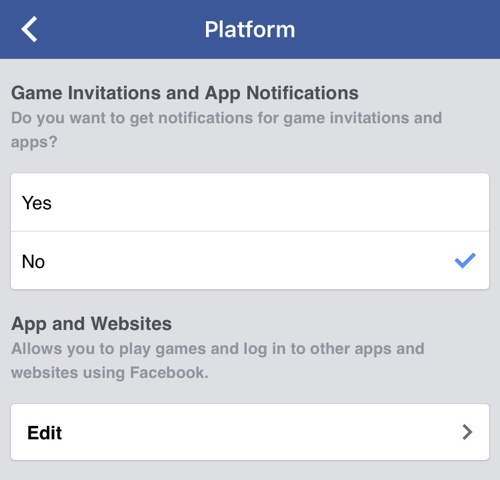 If you are a Facebook user, then chances are you have gone through the horror of receiving game and app notifications from your friends repeatedly. Thankfully the amount of Facebook game and app requests we receive these days has reduced greatly and the situation is not as bad as it used to be, but there is always that one friend who just won't give up. Good news is you can easily turn off Game Invitations and App Notifications from iOS's Facebook application. Once you have changed this one setting you will stop receiving annoying notifications from the social network.
Turn off Facebook Game Invitations and App Notifications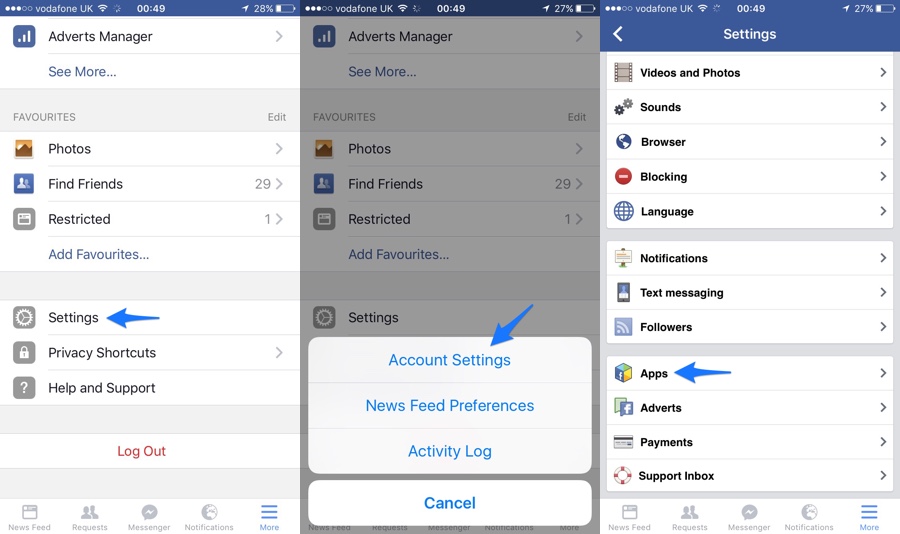 On your iPhone, iPad or iPod touch launch the official Facebook app and tap on the 'More' button from the tab bar.
Now scroll down and tap on the 'Settings' option. From the menu choose the 'Account Settings' option.
Next tap on the 'Apps' option.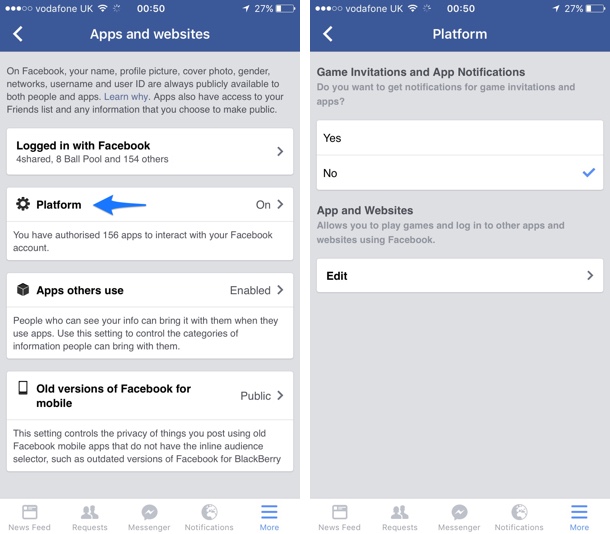 From the menu and then on 'Platform' option.
Finally under the 'Game Invitations and App Notifications' select the 'No' option.
That's it. Now you will stop getting those annoying Facebook notifications from games and apps you don't even use.