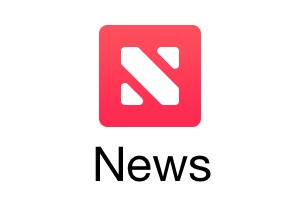 The stock News app gained the ability to send out push notifications to users. This means some of the most popular news sources on the app can now send out notification banner about a breaking news story. Being notified about the latest news can be interesting at some times but for many it is only distracting. If you are annoyed by News app's notifications, then you would be happy to know that there is a simple way through which you can turn them off.
To turn off the channel notifications in News app launch the application and then tap on the 'Favorites' tab from the button bar. Once on the Favorites page tap on the bell shaped button located on top left side of the screen. This should bring up the 'Notifications' page, which should list all the channels that can send you push notifications.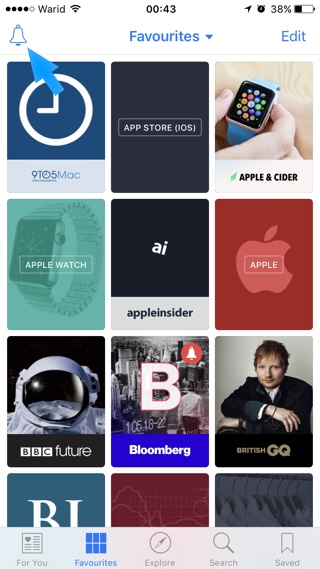 Here you should see two sections, 'Your Favorites' and 'More Channels'. The 'Your Favorites' list contains news sources that you are subscribed to and can receive alerts from. Simply turn off the toggle next to the news source in order to turn off the notifications from it.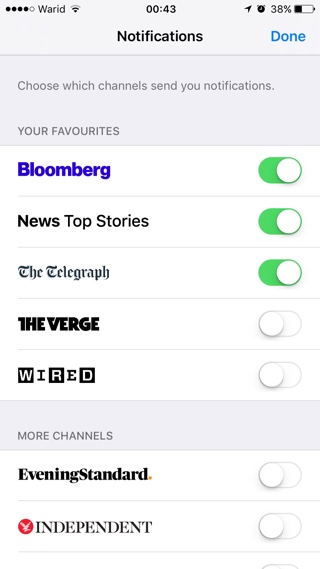 If you like any other source and would like to receive push notification from it, then you can do so by enabling the toggle next to it.