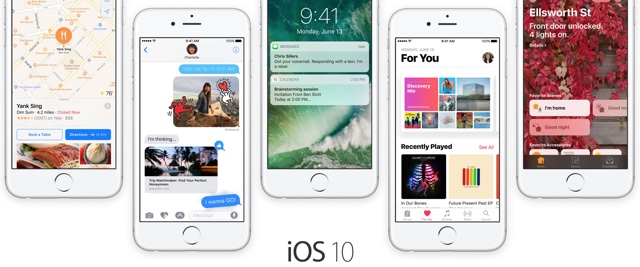 iOS has always enjoyed fast adoption rate among its users, which in most cases is not even comparable to competing mobile operating systems like Android. Now Apple has revealed fresh data detailing the current adoption rate for iOS 10, and the number is nothing short of impressive. According to Apple iOS 10 powers 79 percent of all active iOS devices out there. This includes models of iPhone, iPad and iPod touch.
The figure is quite recent and was recorded through the App Store on February 20th, nearly 5 months after iOS 10's first public release. iOS 9 on the other hand only powers 16 percent of active iOS devices, while 5 precent of them run an even older version of iOS. It is interesting to see that iOS 10's adoption rate is even higher than iOS 9 had at this point last year, which sat at 77 percent in February 2016.
iOS's biggest competitor Android had last major release back in August named Android Nougat. Android Nougat currently powers only 1.2 percent of active Android devices.
[
Source
]