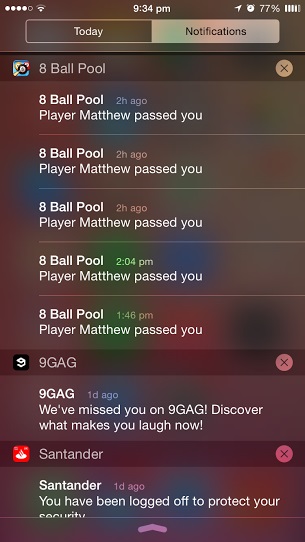 Notifications on iOS devices are useful, however their usefulness varies from app to app. Notifications coming from Messages or WhatsApp may be more meaningful for you than the ones coming from Candy Crush or even Twitter. They not only annoy you and distract you from whatever you are doing at any given time but they are also reported to waste your device's precious battery life. Of course turning them off isn't a viable solution as you need them as well. Perhaps the best way to deal with the notification alerts on iPhone or iPad is to turn them off for certain apps. These can be the apps that either send too many notifications or don't even need to send you notifications in the first place.
How to turn notification alerts off for specific apps
1. On your iPhone, iPad or iPod touch open Settings app and scroll down to 'Notifications' option.
2. On the preference page for Notifications look for the app you want to turn notifications off for and tap on it.
3. On the app's page you will see a toggle that says 'Allow Notifications', simply turn it off.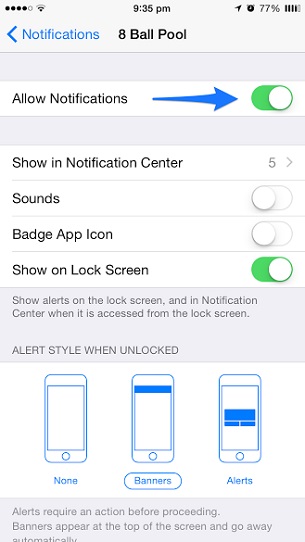 That's it. You can configure this option for any app you want using the very same setting. Just select the app and turn Allow Notifications toggle off.
It is a good idea to turn off notification alerts for social apps, games etc. while keeping them on for more important applications such as messaging apps.