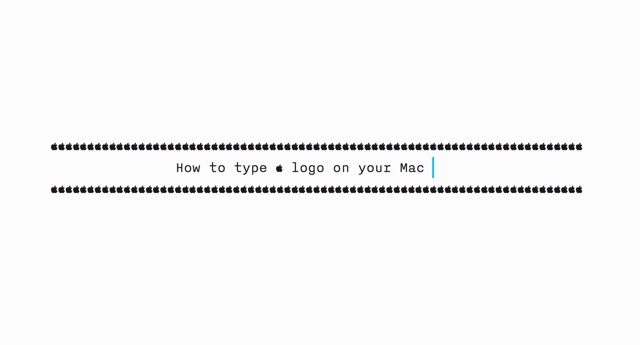 Have you ever wondered how you can type the beautiful Apple logo in your text messages? If you so, then this article is going to be very helpful. Few logos in the world are as iconic as the Apple logo. The company's fans like to display their affection for their favorite tech company by including the typed version of the logo  in their messages, profiles and more.
People who love and own Apple products also love the iconic  logo, which is associated with the rich early history of the company and the gorgeous design of its products. Apple knows how much its users like the company logo, and that's why it has made it super easy for them to enter it from Macs.
It is extremely easy to type Apple logo when using a Mac, iPhone or iPad. You can do so in a few simple steps. In this guide we will separately show you how you can add Apple logo to your messages by typing them through your Apple device.
Before you send the typed Apple logo to other people or put it in your social media post or profile, do remember that only those who are using an Apple device, such as iPhone, iPad or Mac can see the logo. Others will see a blank space instead of the logo.
How to type the Apple Logo  from a Mac
Follow these steps to type Apple logo from a Mac.
1. On your Mac go to any place where you can type. It can be any text editor, web form, text field etc.
2. Now press the Option + Shift + K keys together. Doing so should type the  logo. You can now send it to anyone.
How to type the Apple Logo  from an iPhone or iPad
Follow these instructions to type Apple logo from iPhone or iPad.
1. On your iOS device, copy the following Apple logo:  (You can also email or iMessage it to yourself after typing the logo from your Mac and copy from there).
2. Once it's copied, go to Settings, General, Keyboard, Shortcuts, then tap the "+" in the top right corner.
3. Paste the  in the phrase section.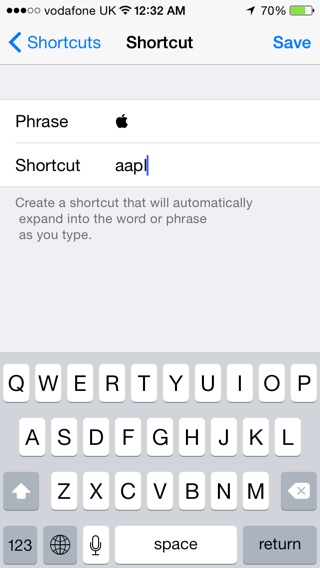 4. Type a shortcut that you want to create the "". I picked "aapl".
5. Tap "Save" when done.
And that's it! Now, whenever you type the shortcut you typed out, it now will be replaced with an .
There you go folks, this is how you can easily type the Apple logo from your Mac, iPhone or iPad and send it to your friends. You can also type Apple logo and use it on your social media profiles and posts.
Logan McGregor contributed to this post.