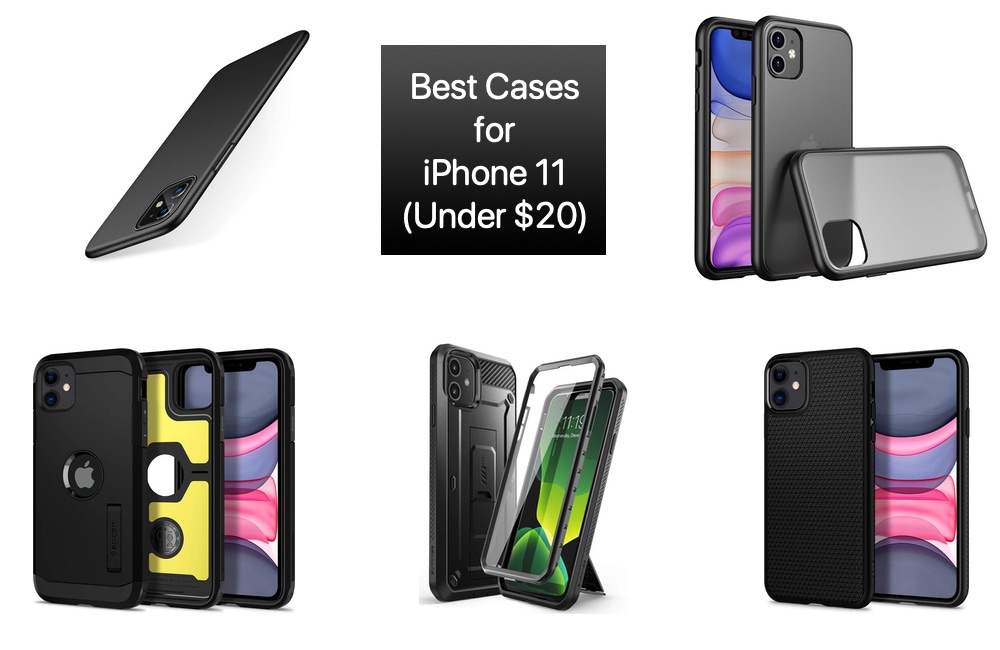 Using a strong protective case on an iPhone is essential. If you're looking for the best Protective cases for iPhone 11, then we have got the perfect options for you to consider. All of the iPhone 11 cases featured in this article are high quality, offer all around durability and cost under $20.
Yes you read that right, all of these best protective cases for iPhone 11 cost under $20 making them affordable for almost everybody. Here you can find cases from respectable brands like YOUNIKE, TORRAS, ESR, Spigen and SUPCASE.
All the options here offer something for everybody. While some of these iPhone 11 cases are minimalistic in design others have a heavy duty, rough and tough look.
Read on to learn about these iPhone 11 Protective cases and information on how you can buy them for your iPhone.
Got an iPhone SE? Then check out our list of best affordable iPhone SE 2020 cases.
1. YOUNIKE Shockproof iPhone 11 Case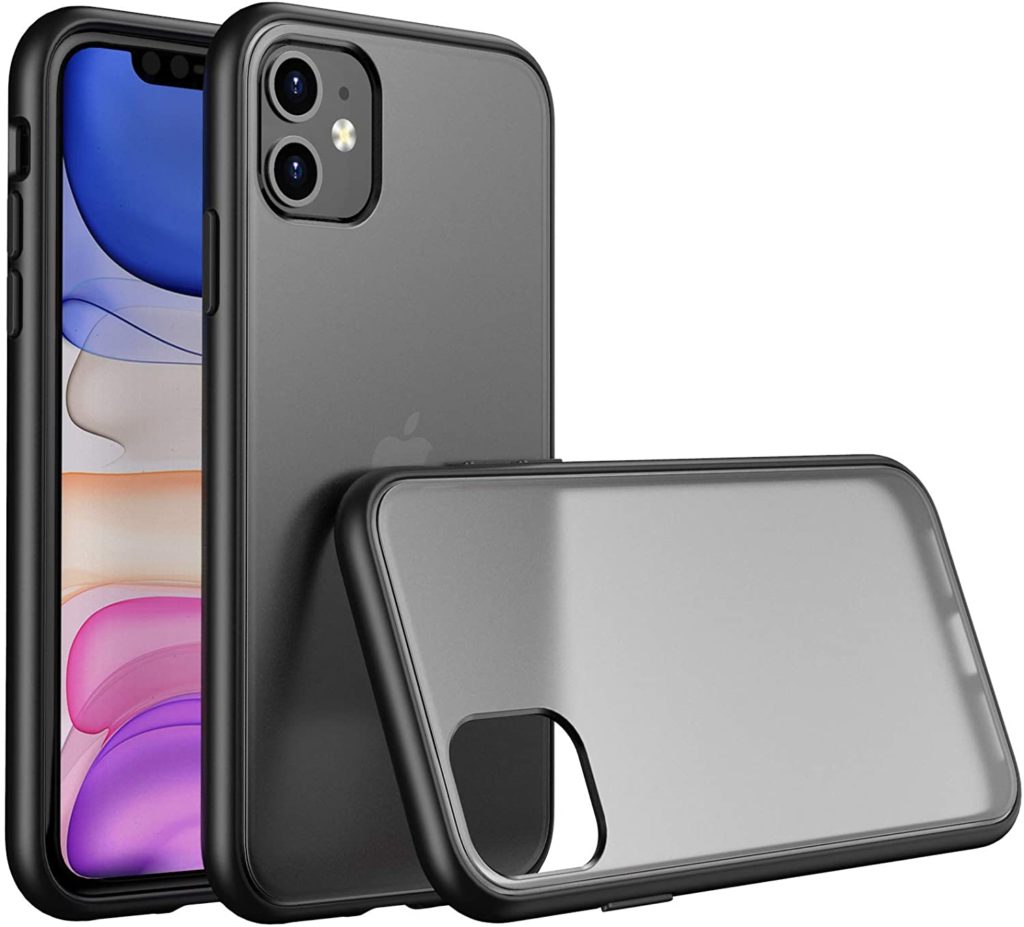 Looking for a killer shockproof iPhone 11 protective case? Look no further! Because YOUNIKE is all you need. This one of the top-rated iPhone 11 cases is featured with a tough PC and flexible TPU frame that absorbs shocks and protects your iPhone from breakage. Enhanced borders are precisely designed to protect the camera and screen from scratches as well as all kinds of damages. Properly sized speaker and charging holes, makes it fit for your iPhone 11 (6.1 inches). 
Furthermore, its translucent and matte back cover with low-key Apple logo makes a no-compromise on your style! YONIKE with its sensitive response buttons is truly one of the best protective cases for iPhone 11. Moreover, the detachable buttons give you the freedom to remove them if you like! 
2. TORRAS Slim Fit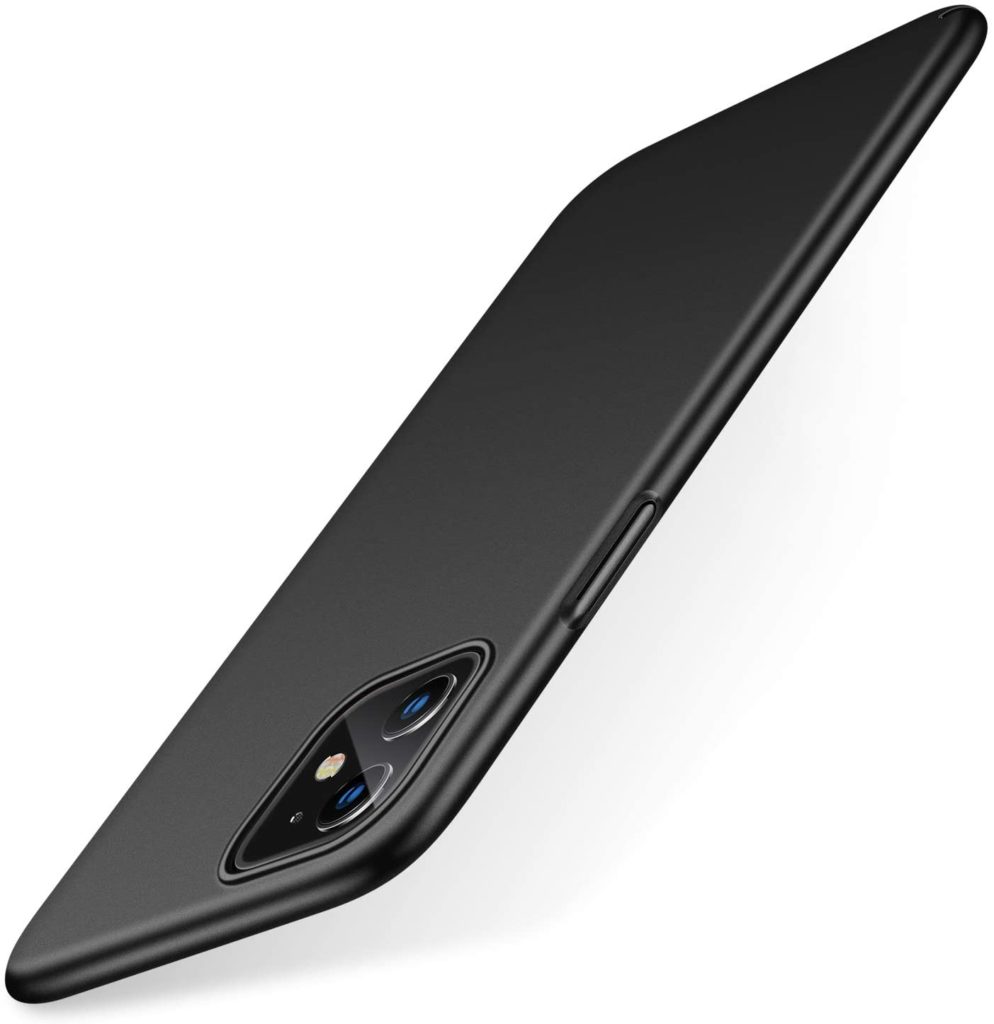 If you don't like thick mobile cases, then TORRAS is what we call as one of the best protective cases for iPhone 11. Why? Because it fulfills your desire perfectly: it is ultra-thin (0.9mm), lightweight (30g), easy to carry and place in your pocket or handbag, easy to fit and take off. Although it is thin, however, its raised corners and sides never fail to protect the screen and camera of your iPhone 11. 
Worried it can slip out of your hands? Not at all. TORRAS, an excellent iPhone 11 protective case, has metal backing paint, anti-fading coloring, and varnish coating designed for an excellent grip. 
3. ESR Air Armor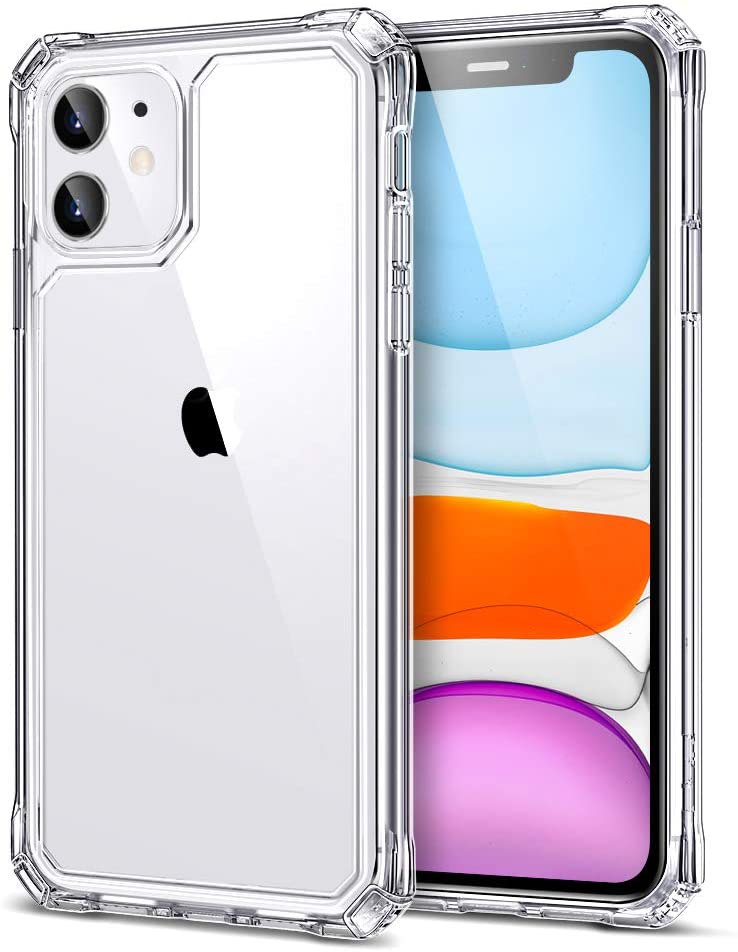 Giving you military-grade protection, ESR Air Armor is one of the best protective cases for iPhone 11 you could find. Its air-guard corners are exclusively designed to absorb shocks and protect your iPhone from drops and damage. Despite being without a screen protector, its raised edges save the screen and camera from scratches and damages from shocks. Moreover, its flexible TPU frame, shock-absorbent corners, and hard PC back is an excellent example of hybrid protection for your iPhone. 
One of the top-rated iPhone 11 cases, ESR Air Armor has hard PC back and does not wear and tear over the course of time. If you are concerned about the looks of your iPhone, this should be your choice because this case is transparent, yellow-resistant, that retains the original look of your iPhone 11. 
4. Spigen Tough Armor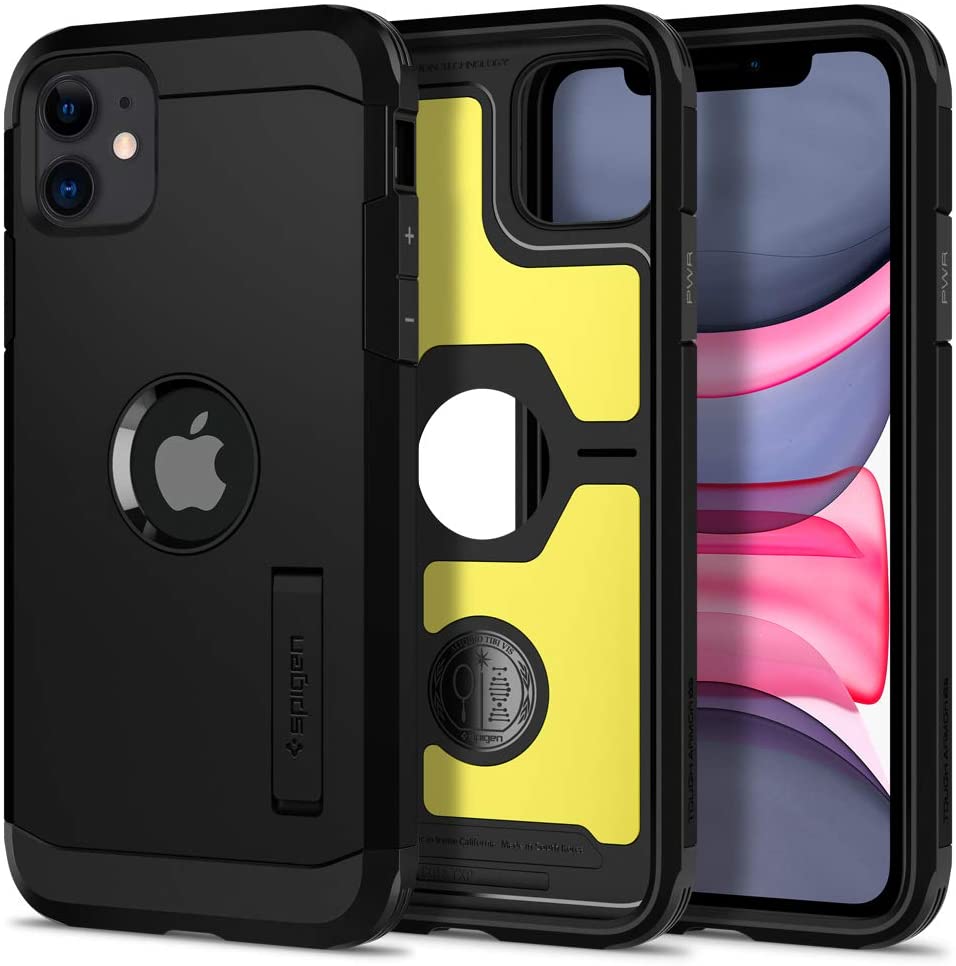 Looking for some sturdy and tough iPhone cases? Spigen tough armor is one of the Best Protective cases for iPhone 11. This top-rated iPhone 11 case, is beautifully designed with a combination of TPU and Polycarbonate that gives your iPhone two-fold protection, one, from scratches and two, from drops. Slightly raised but strong edges prevent screen and camera from damages. In order to absorb shocks, its Air Cushion Technology is par excellence. 
5. Spigen Liquid Air Armor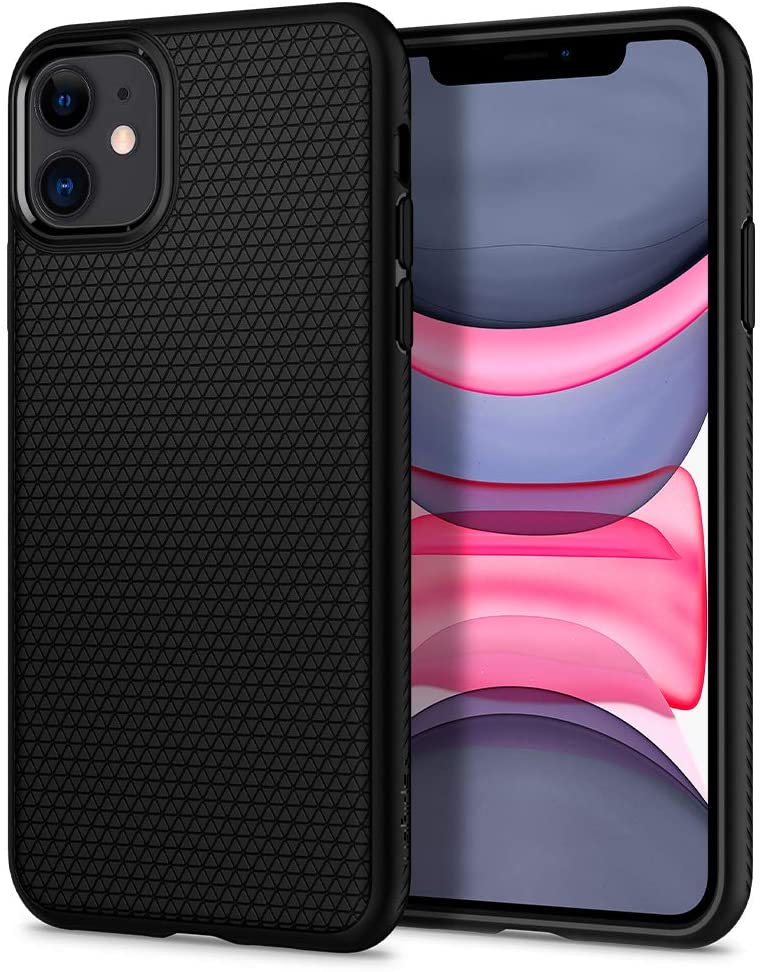 Give your iPhone 11 a slim and form-fitted look with Spigen Liquid Air Armor. One of the best protective cases for iPhone 11, this case is matte black, pocket-friendly, lightweight, and gives your iPhone a sleek and smart look. Its sturdy, finger-print resistant and anti-slip surface gives you a strong grip on your phone. This iPhone 11 protective case's Air Cushion Technology protects your phone from shocks and gives your phone military-grade protection. 
6. SUPCASE Unicorn Beetle Pro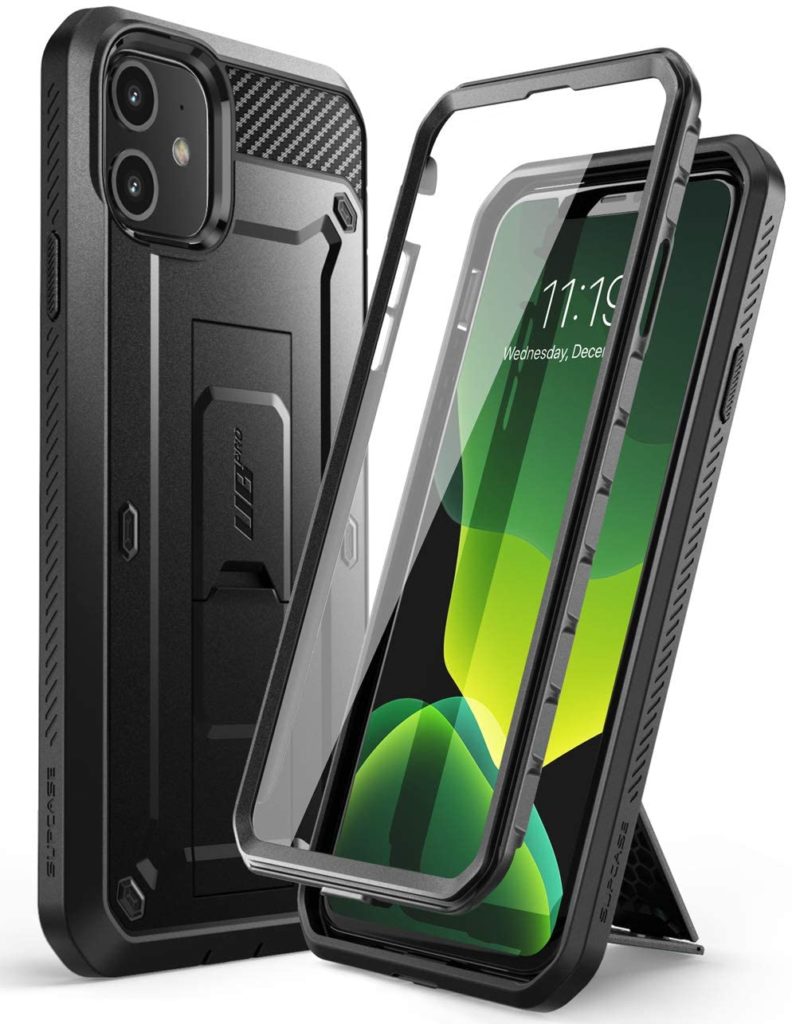 Last but not the least, SUPACASE Unicorn Beetle Pro is as unique as it is named. One of the best protective cases for iPhone 11, this case comes with multi-layered TPU and polycarbonate and takes the lead in protecting your iPhone from drops and damage. It also comes with a built-in screen protector that keeps your phone scratchless with an excellent touch performance. 
The best feature? Its detachable swiveling belt clip holster makes it easy for a hands-free and pocket-free carrying. Being one of the top-rated iPhone 11 cases, it has a built-in kickstand that enables you to multitask while keeping your mobile vertically during a video call or watching your favorite movie. 
Note: These cases are compatible with iPhone 11 only. 
These are the best protective cases for iPhone 11 that you can get for under $20. Want to add more to the list? Hit the comments below.
Stay tuned with the iOSHacker.com for more useful posts for your iOS devices. 
Disclosure: iOSHacker may receive a commission if you purchase products through our affiliate links. For more visit our privacy policy page.