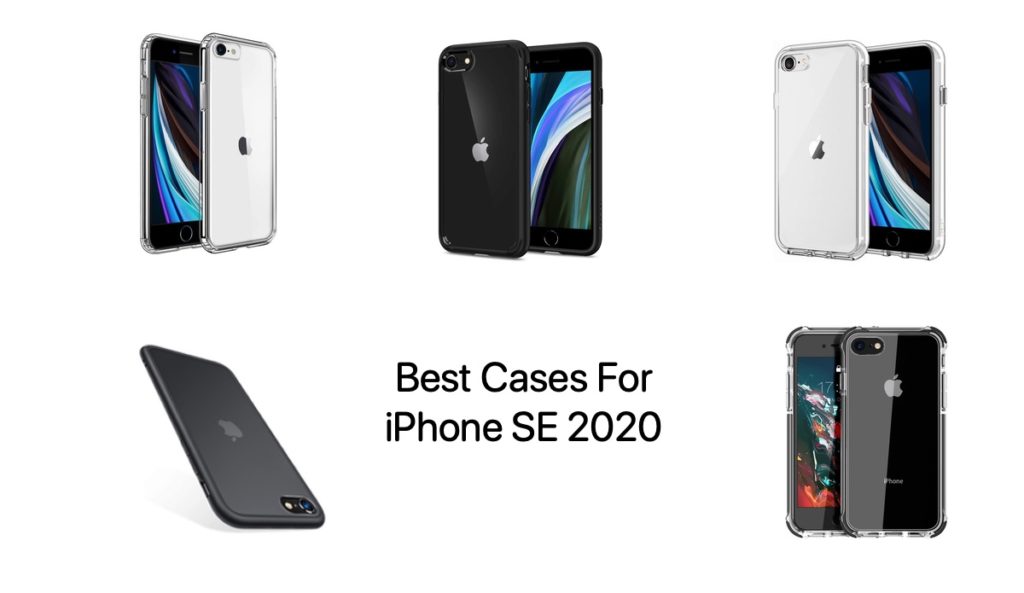 If you're in the market for the best iPhone SE 2020 case, then you have come to the right place. In this list we have featured some of the best affordable iPhone SE 2020 cases that we believe should be in your shopping cart. What makes these high quality iPhone SE cases a good option for budget buyers is the fact that they cost under $20.
All five of these options offer simple design and enhance the beauty of iPhone SE 2020, which itself features a nice minimalistic design. So read on to learn about the best affordable iPhone SE 2020 cases from Mateprox, Torras, Mkeke, Spigen and JETech.
So without any further ado, here are some of the best affordable iPhone SE 2020 cases under $20…
MATEPROX iPhone SE 2020 Case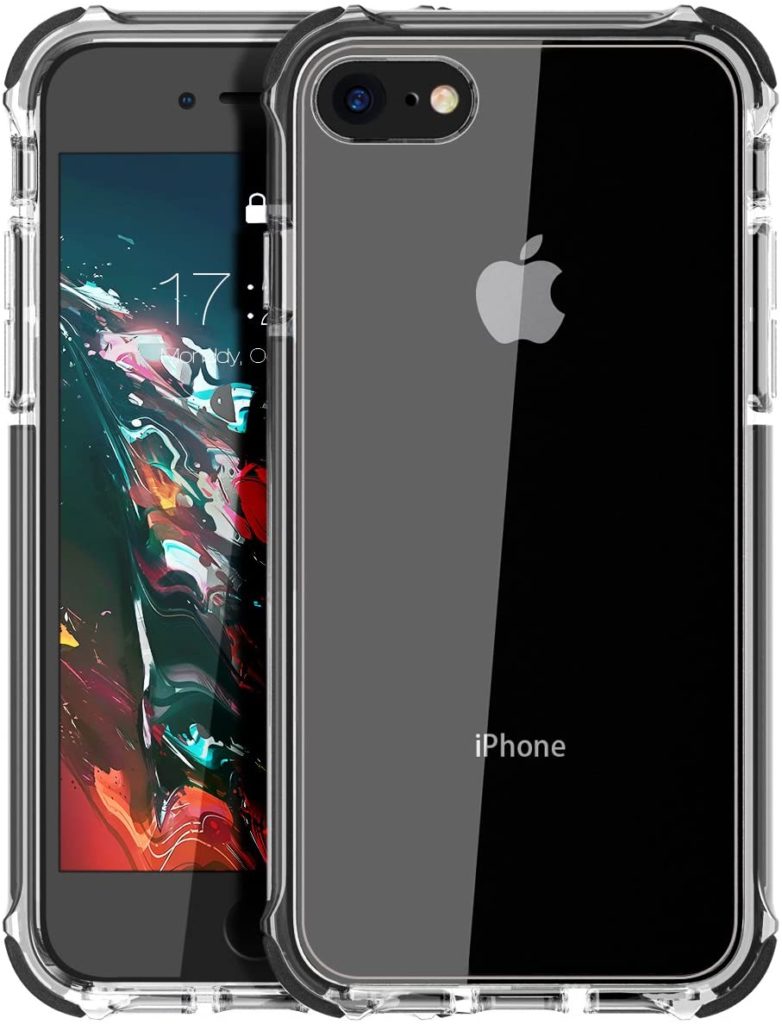 With its sleek, clear, thin, and pocket-friendly design, MATPEROX is the best cheap case for iPhone SE, iPhone 7, and iPhone. Its unique design comes with style and sober colors. For absorbing shock and preventing your iPhone from the damage, its bumpers are built with shock-absorbent TPE materials and air cushions provide 360° protection to your device.
Its raised sides protect the camera and screen from breakage despite dropping down your iPhone. 
Moreover, its fine cutouts make it easy for ports to connect the device. This iPhone SE case under $20 costs $15.99 and is flexible and ensures zero scratches to your device. 
TORRAS Shockproof iPhone SE 2020 Case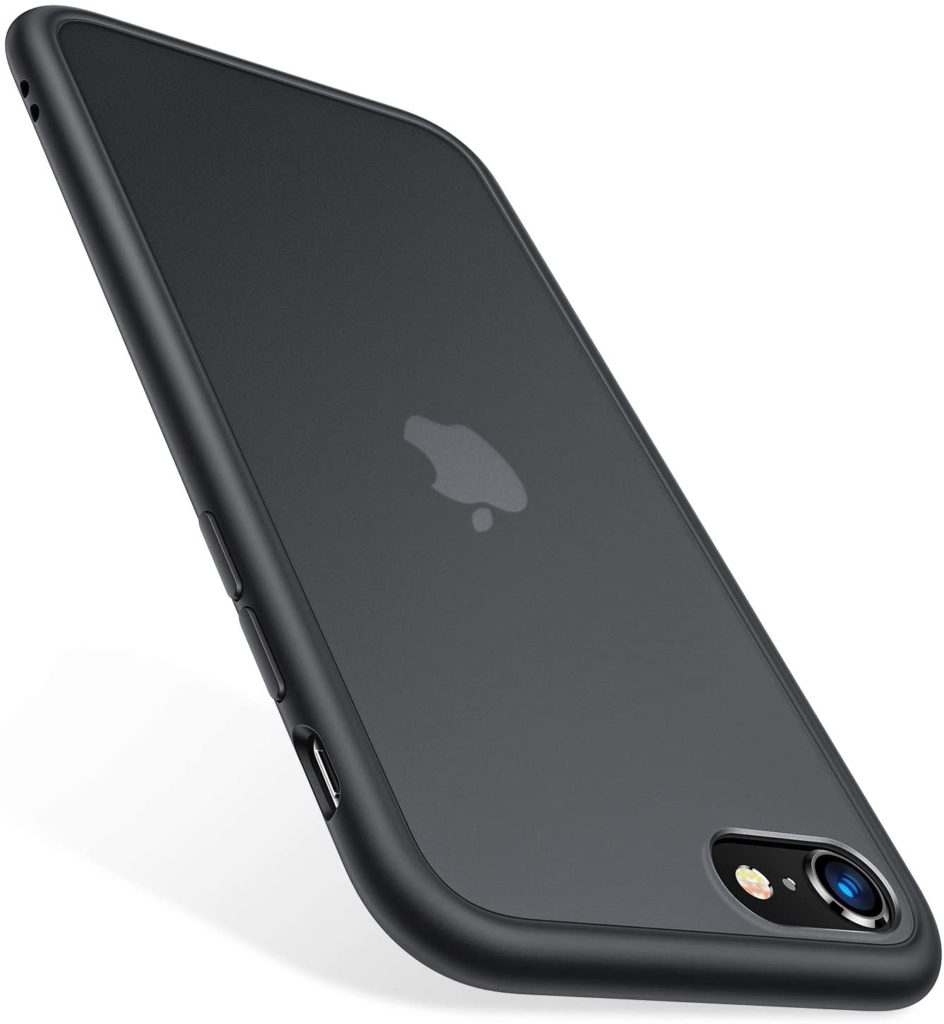 If you are not into transparent iPhone cases, then Torras shockproof iPhone SE case under $20 is the right option for you. Its matte black color takes your style up several notches! The sturdy and tough back protects your iPhone from scratches, and its raised sides protect the display and camera lens from shocks and breakage.
All the four corners are excellently shock resistant, along with AIR GROOVES Technology, it increases its protection performance. 
Torras shockproof can fairly be called one of the best 2020 iPhone SE cases because despite giving amazing protection, it is lightweight, sleek, and highly convenient to carry and use.
This iPhone SE case under $20 is affordable, durable, resistant to all kinds of liquids, scratches, and even fingerprints. What else one would hope to get for the iPhone under $20? Apart from these features, the case is replaced should you face any unexpected problems while using it. It costs $16.99.
Mkeke iPhone SE Case 2020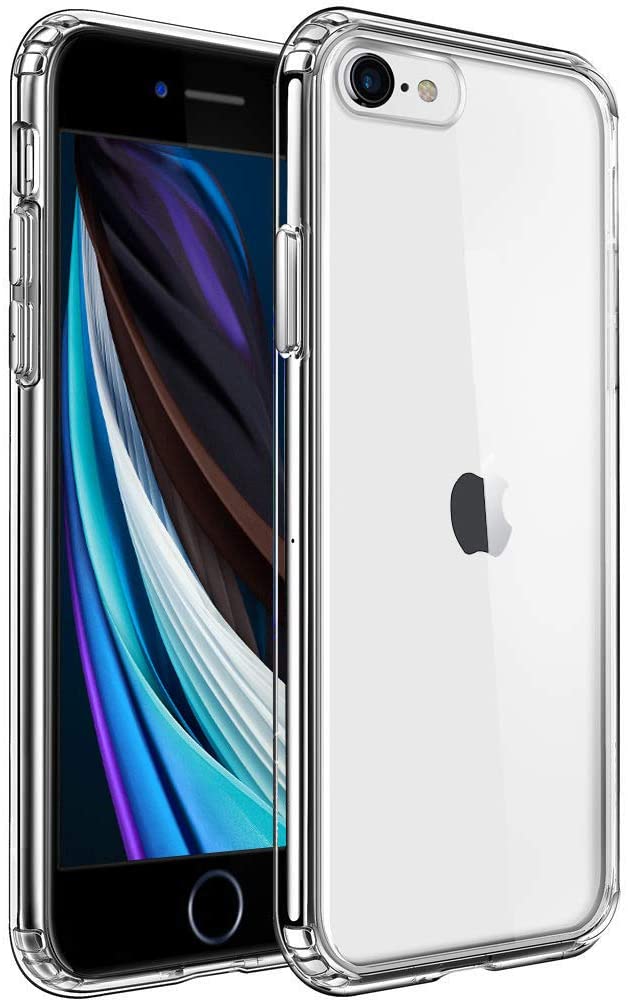 Compatible with iPhone 8 and iPhone 7, this can also be considered as the best cheap case for iPhone SE. it comes with a unique hybrid structure amalgamated in hard PC and soft TPU featured with Shock Absorption Technology.
This slim and lightweight iPhone SE case under $20, is scratch resistant and holds the original color and design of the iPhone 7 and 8. Moreover, it seamlessly supports its buttons, camera, speaker, and port. It only costs $6.99.
Spigen Ultra Hybrid (2nd Generation)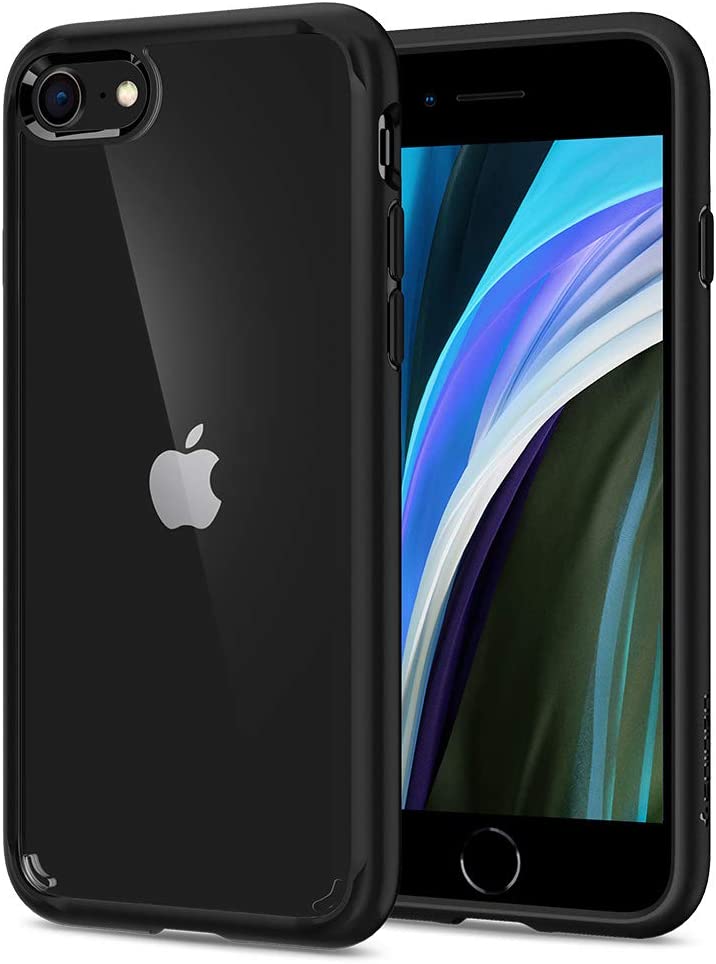 It would not be wrong if I say, 2020 iPhone SE cases are a few of the amazing accessories that keep us amazed. Having said that Spigen Ultra Hybrid 2nd Generation iPhone SE case under $20 comes with Air Cushion Technology and Clear Hybrid Drop Protection.
With its hybrid technology, it takes your worries away from dropping and breaking your iPhone because it has a TPU bumper and a durable PC back. Moreover, it is elegantly transparent does not block the view of the stylish design of your iPhone SE 2020. With the help of its raised sides and corners, it protects the screen and camera damage. It only costs $12.99.
JETech Case for Apple iPhone SE 2nd Generation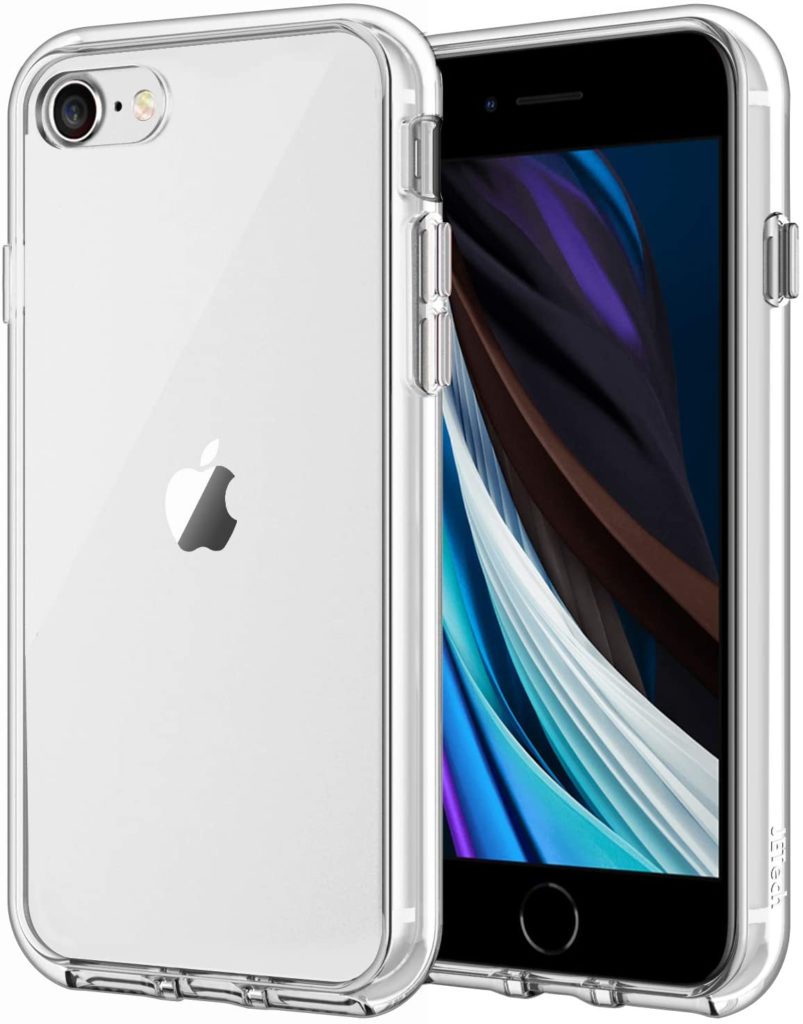 Among a few, one of the best cheap cases for iPhone SE is JETech case also compatible with iPhone 7 and iPhone 8. Like its other counterparts, its TPU and PC make it highly scratch-resistant, ultra-transparent, and stylish.
JETech, iPhone SE case under $20, has enhanced bezels that are exclusively designed to protect the screen and camera of your iPhone and absorb shocks. With the help of its perfect cutouts, JETech being one of the best affordable cases iPhone SE gives you easy and smooth access to all the buttons and ports. It only costs $6.99.
There you go folks, these are some of the best affordable iPhone SE 2020 cases that you can buy in under $20.
Share with us in the comments below, which of the 2020 iPhone SE cases do you like the most?
For more useful posts for you iOS devices, stay tuned to iOSHacker.com.  
Disclosure: iOSHacker may receive a commission if you purchase products through our affiliate links. For more visit our privacy policy page.