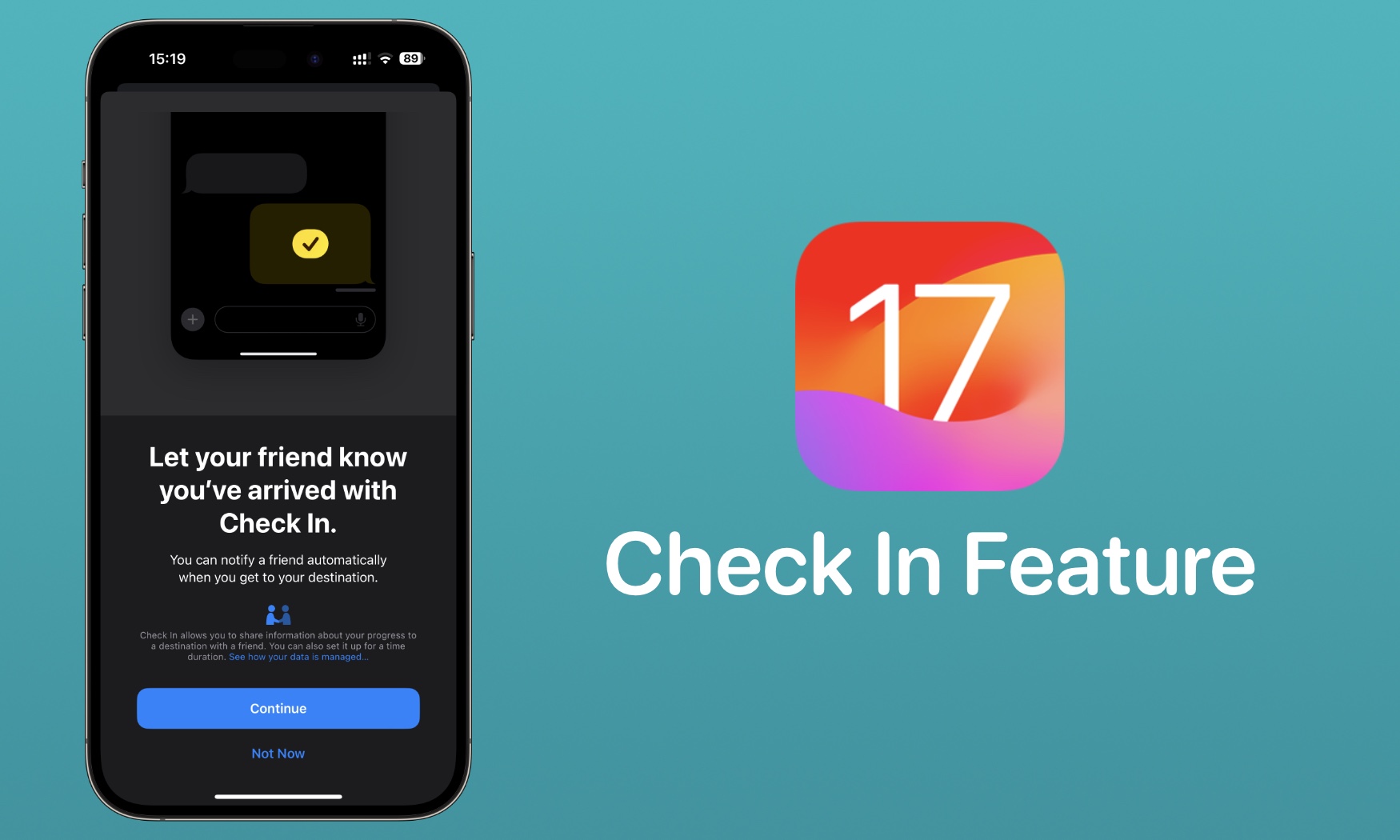 In this guide we will show you how you can use iOS 17's Check In feature in Messages to let your loved ones know that you have arrived at your destination or alert them if you run into troubles on your way.
Messages app in iOS 17 or later adds the new Check In feature, which allows users to alert a friend or family member when they reach their destination such as their home or school. It can also notify them if you have stopped making progress to your destination and are potentially facing trouble.
This feature is designed to help family and friends in staying updated when their loved one is going somewhere and get alerted if they are facing any issues on their way.
This is particularly useful for knowing if your loved one has reached their destination safely when they are commuting at night time or passing through a neighborhood that is considered unsafe. It can also help parents know if their kid has reached school or home safely.
When you are using the Check In feature, iPhone tracks your movements and if you stop making progress it checks in with you to see if everything is alright. If you don't respond within 15 minutes, it shares useful information about your location, cell service status, and battery level with your loved one. It also notifies loved ones when you have arrived at your destination.
Users can choose if they want to share complete information or only share limited information with others.
Here's how different settings share information: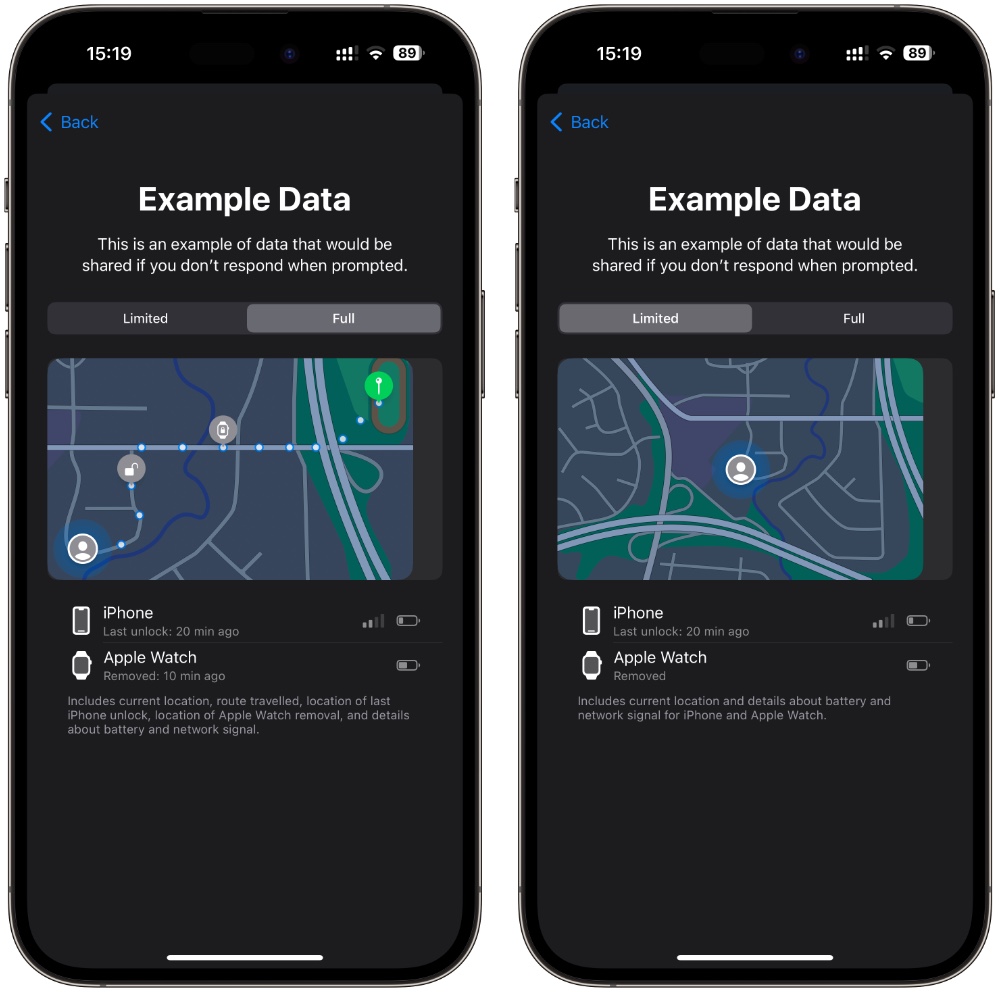 Limited: When the Limited is selected your current location, battery level of your iPhone, and network signal for iPhone and Apple Watch are shared with your contact.
Full: When the Full option is selected your current location, battery level, network signal, route traveled and location of last iPhone unlock and Apple Watch removal is shared with your family or friend.
Check In notifies loved ones when:
You send a Check In to them.
You have arrived at your destination.
You are delayed or make an Emergency SOS call. At this point, iPhone will ask you to respond. If You do not respond within 15 minutes your loved one will be notified.
Your iPhone goes offline for an extended period of time.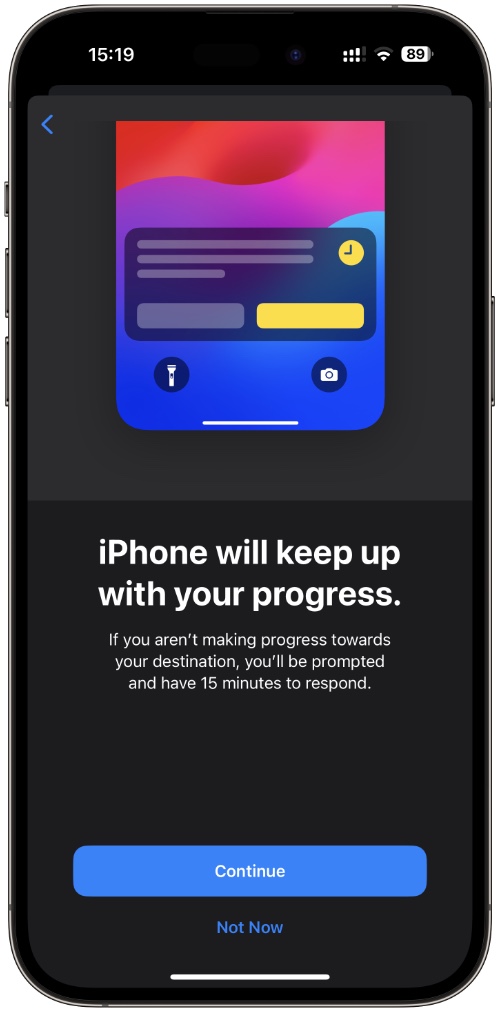 Here's how you can send Check In and let your loved ones know you have reached your destination safely.
Step 1. Open the Messages app and choose the contact thread where you want to send Check In to.
Step 2. Now Tap on the '+' button located right next to the typing field.
Step 3. From the app drawer tap on 'More' button and then tap on Check In option.
Step 4. When you tap on Check In for the very first time you will be presented with a walkthrough. Tap on Continue buttons to proceed.
Step 5. When asked to select the data you like to share if you don't arrive, choose between Limited or Full options. Read the description and select the option that suits you the best.
Step 6. Finally tap on the 'Send a Check In' button in order to share your location data and notify them when you are arrived at your destination.
There you have it folks, this is how you can take advantag eof the Check In feature in iOS 17 or later and alert your loved ones when you ahve safely reached your destination.
This feature can also be helpful if you run into troubles on your way, letting your family or friends know about your last seen location and other data.
Disclosure: iOSHacker may receive a commission if you purchase products through our affiliate links. For more visit our privacy policy page.