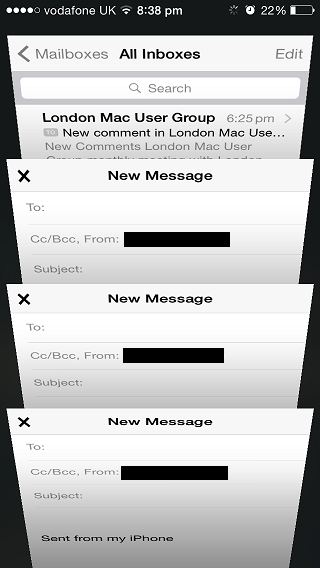 With the release of iOS 8 the stock Mail app received many big and small enhancement, which we have covered here several times. However there is one new feature that we did not know about in the new Mail app that allows users to work on multiple emails at once and jump between them while they work on them. In iOS 8 you can have Safari like tabs for emails you are currently working on and even dismiss them by swiping or tapping on the 'x' button. You can minimize any message page as this feature is not limited to new messages only.
Here's how to access message tabs in iOS 8 Mail app
1. How this works is simple, in Mail app tap on the new message button and then swipe down on the message pop up. Once you do it that message will go to the bottom of your screen.
2. Now tap on new message button again to create a new message tab and swipe down again. You can do this as many times as you want.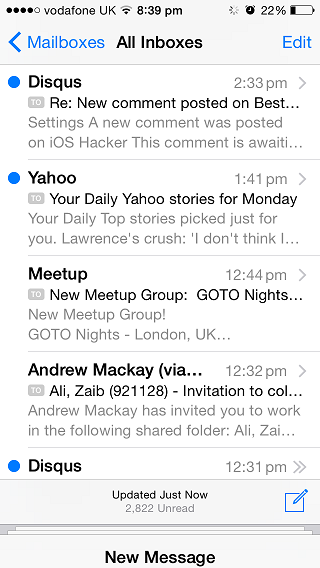 3. Now to access the message tabs you minimized just tap on the bottom bar.
It is a very handy feature as you can minimize any email you are currently working on, read a new one, reply to that and then continue working on the first one. The best thing is you can go to your inbox and use the app normally while all your message tabs sit at the bottom waiting for your to work on them. (Reddit)