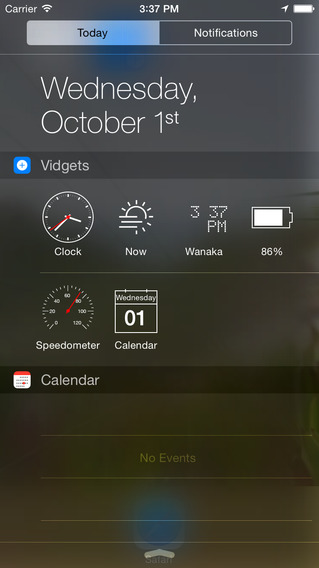 iOS 8 finally brought widgets to iPhone and iPad by allowing third-party applications to place their widgets on the notification center. Now a new app called Vidgets takes advantage of this iOS feature by enabling users to have fun and useful widgets to their notification center that includes world clock, memory information, GPS, weather, battery, timer and more. The Vidgets app features more than 20 widgets that you can customize according to you liking.
You can choose from a variety of colors and even add separators between two lines of widgets. The app features a easy to use interface that also shows how widgets will look like in NC. Once added the widgets can be seen in the Notification Center, which puts them just one slide away. To make sure 'Vidgets' appear on your Notification Center don't forget to add the widget from NC's edit section.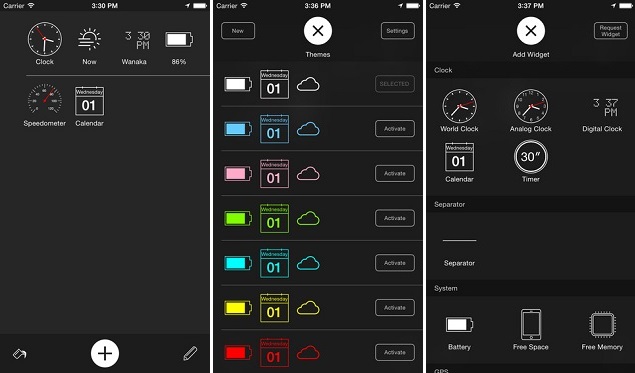 While the app and widgets it adds look great we hope more options will be added to the application, which will make it even more useful and fun to use.
Also read: Get the most out of iOS 8 widgets with these apps
You can download Vidgets for free from the App Store. The app works on all iOS 8 powered devices including iPhone, iPad and iPod touch. (via TUAW)