Every iOS user knows that it is necessary to authorize a computer with Apple ID before you can transfer purchases between your computer and iPhone or iPad. This is true for all apps, music and other content downloaded from Apple's online stores. You may know that you are only allowed to authorize 5 computers at any given time. Which means if you have ran out of authorizations you can run into trouble as you cannot add a sixth machine.

To avoid this type situation it is always better to deauthorize a machine that you no longer want to associate with your iTunes account. When you do it then that computer is removed from the 5 available slots and you can replace it with another machine if you like. To do so simply open iTunes and click on 'Store' from the main menu and then click on 'Deauthorize this computer'. On the dialog box enter the Apple ID details for the account you want to remove. This method is same for both Mac and Windows based computers.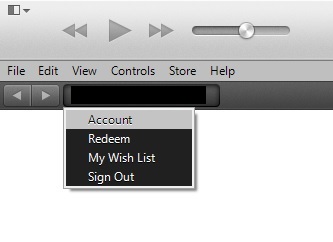 If you are no longer in possession of the computer your Apple ID was authorized for then you can also use the deauthorize all machines option. To do so go to 'iTunes Store' by clicking on the button located on top right side of your screen. Then click on account button located on the top left side (the one that features your Apple ID) and from drop down menu click on account.
On the next page look for 'Computer Authorizations'. There you can find out how many machines have been authorized with an account. To deauthorize them all simply hit the 'Deauthorize All' button.
Remember that you can only deauthorize all computers once a year. So use this option only when you have run out of available slots on your account.
You should deauthorize any Windows or OS X powered computer before selling it, sending it for service, reinstalling operating system or upgrading a hardware such as hard disk etc. A single computer can occupy two slots of a same account so it is wise to remove it yourself before making changes to it.
Disclosure: iOSHacker may receive a commission if you purchase products through our affiliate links. For more visit our privacy policy page.