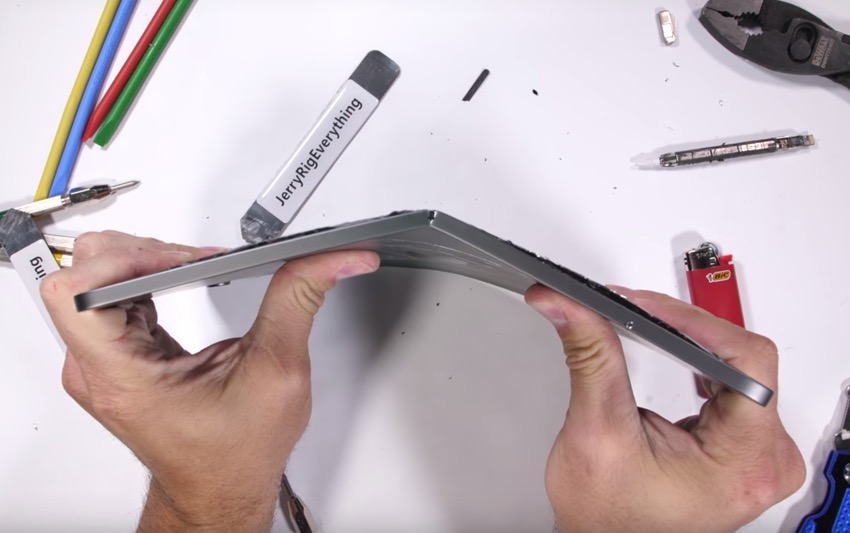 A few weeks ago we shared a video that showed how relatively easy it was to bend the new 2018 iPad Pros. While that was bad enough, later users started reporting that their brand new iPad came bent out of the box. After complains from iPad Pro users, Apple has come forward with a response, and this isn't something you would want to hear from a company selling $799+ tablets.
The company told TheVerge that some iPad Pros units are shipping with a "very slight bend in the aluminium chassis", which it does not consider to be a defect. The company acknowledges that while some users might get the bend on their iPad Pro after using it for a while, whereas others might have a bent chassis out of the box. Apple says this is a side effect of the manufacturing process, and this bend will not worsen over time or have any affect on the performance of the device. The issue is found on both 11-inch and 12.9-inch models.
Apple has confirmed to The Verge that some of its 2018 iPad Pros are shipping with a very slight bend in the aluminum chassis. But according to the company, this is a side effect of the device's manufacturing process and shouldn't worsen over time or negatively affect the flagship iPad's performance in any practical way. Apple does not consider it to be a defect
While there are reports that the bend is caused due on the LTE model because of the plastic strip for antenna lines, which divides two sections of the metal, users of Wi-Fi models have also reported the bend on their devices too.
The fact that Apple acknowledges this major issue and does not consider it to be a defect is alarming as iPad Pro is an expensive product that should be built to last and at the very least should not be bent out of the box.
As someone who likes to keep his Apple devices in immaculate condition through out their lifetime, I cannot even think of using an iPad that is bent, especially when its not even my fault that it is bent in the first place.
What do you think about this issue? Should Apple offer free replacements to those who got bent iPad Pros out of the box? Let us know in the comments section below.