We have all grown up playing retro games, and they still bring a lot of memories back. Games like Atari Missile Command, Nokia's Snake, Mega Man and more not only appeal to those who grew up in the eras they were released in but also to modern gamers who like to enjoy these historic games that laid the foundation of modern gaming. While most people don't have an Atari console or Windows 98 available to play these games, you can download many of these right on your iPhone and iPad and enjoy them today.
In this article we have created a list of 10 retro throwback games that you should download and enjoy on your iOS device.
1. The Highly Addictive, Bubble Shooter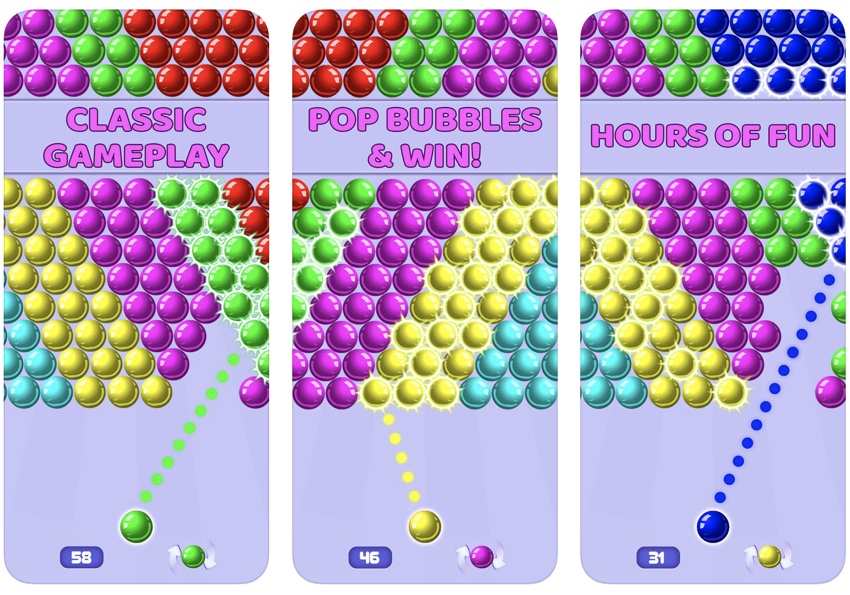 Bring back the memories with Bubble Shooter, another simple retro game. Get ready to burst some bubbles. To aim your arrow, swipe right and left, and to shoot, swipe up; for the iPhone version. To clear colored bubbles off the screen, shoot then in clusters of three or more. You will win by clearing all the bubbles, and any bubbles below the contact point will fall down. When a bubble reaches the bottom of the screen the game is over. [For Free, Download Bubble Shooter] 

Albeit with an added twist, Atari's "Battlezone" – which was released in back in 1980 – acts as the basis of the graphics and gameplay featured in Tanks. Players get a health bar instead of three tank lives. A couple of joysticks – which dictate the movement of the tracks of the tank – are used to control the tank. During gameplay players can pick up health points and power ups as well. [For Free, Download Tanks]
3. iCopter

Get to fly your own helicopter in this simple game. To make the chopper lift upwards, place your finger down on the screen; the chopper descends upon release of the screen. Since hitting the floor or roof ends the game in failure, the main goal is to avoid oncoming objects by not flying too low or too high. A great tip for success is to keep the chopper steady by tapping the screen instead of continuously holding your finger down. [For Free, Download iCopter]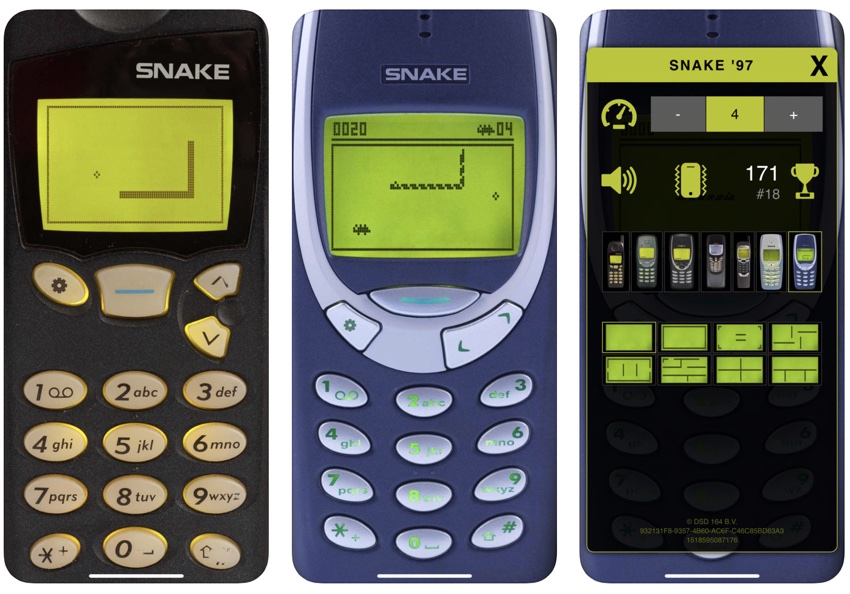 Across the world, this is known as the most iconic game on Nokia phones. You can now enjoy it on iPhone as well! As an added bonus, the traditional feel of rubber keypads is replaced, while the old look and feel of the game is maintained. You will either be left frustrated or get an adrenaline rush from this fast paced, but simple game. Whichever the case, you will relish the opportunity to grow the longest snake by continuing playing. [For Free, Download Snake '97]  

How many of us spent hours of the 00s playing Runescape? Lots, I'm sure. The game is now back and available on iOS and you can spend hours playing this awesome MMORPG and join the millions already playing it. If you want to get ahead check out food4rs.com
6. Travel Time With, Chrono Trigger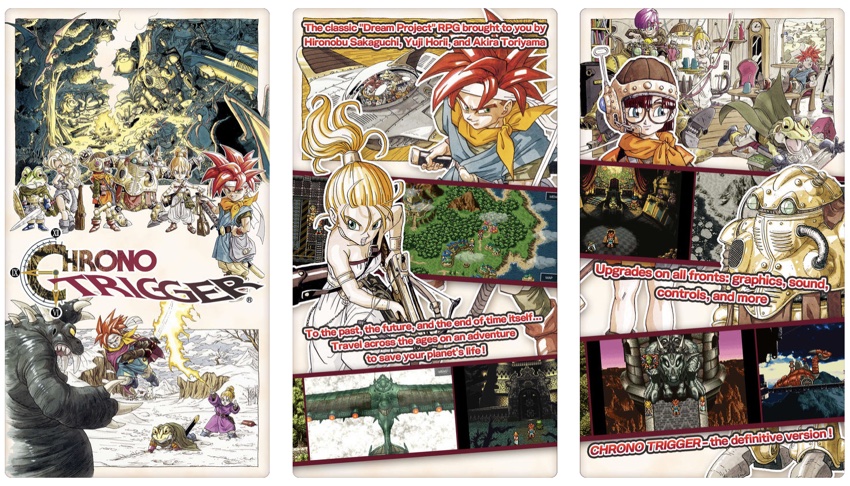 Chrono Trigger, a Role Playing Game developed by the makers of Final Fantasy, tracks your adventures to save the planet through time travel. The game uses a turn-based battle system, as is the case with most RPG games. To move around the map, players use a joystick. It is however a little challenging to control the cursor using the on screen joystick during battle simply because you can't just tap on your enemies. [For $9.99, Download Chrono Trigger] 
7. The Ultimate Mortal Kombat X 

During its hay days, the Mortal Kombat line up was quite popular. You will find actions buttons to the right and a joystick on the left, as is the case with most combat games. Conducting and watching the final moves is still awesome even though you might need some time to master the controls, and you can still play the entire list of characters from the original game. [For Free, Download Ultimate Mortal Kombat 3] 
8. Mega Man X

Mega Man X features two action buttons, one to jump and the other to shoot, and directional controls, just like the original. To release a powerful shot, you need to charge it first by holding down the shoot button. You will face numerous bosses and robot enemies at the ending of each of the many levels, and get the opportunity to choose from a wide selection of weapons. [For $4.99, Download Mega Man X]
9. Frogger
You are sure to remember playing Frogger – a game where for you to safely get to the other side while dodging cars you need fast reaction times and a bucket load of patience – if you are a person who relishes a challenge. You will need to swipe right, left, up, down on the screen to control the frog. Skill and patience will assuredly get you safely across, even though the level of difficulty varies from one round to the next. [For Free, Download Frogger]
10. Included In Atari's Greatest Hits, Missile Command
A popular title, Missile Command is not new to many. You can play this game for free by simply downloading "Atari's Greatest Hits". You need an in app buy to enjoy the many other retro arcade games available for play. To shoot down incoming missiles you use 3 buttons, while controlling the on screen cursor with a single thumb is done using a joystick. Missile Command is available for free.
Disclosure: iOSHacker may receive a commission if you purchase products through our affiliate links. For more visit our privacy policy page.