Apple took the stage today to announce the new models of iPad for the year 2014-2015. As expected the iPad Air 2 received a major upgrade and brought more powerful specifications and a modified design that makes it even thinner than the previous model. Another notable change in this release is that just like the iPhone it also comes in Gold color option in addition to Silver and Space Grey. Touch ID has also been added the iPad for the first time bringing a more secure way to unlock device and make purchases in addition to tons of other stuff now possible with iOS 8.
While the resolution on the iPad Air 2 has remained the same as the previous model i.e 2048 x 1536, Apple has made some remarkable changes to it. The new display features one layer instead of three that makes it thinner than the old one. This also helps in outputting better looking colors and contrast. The new screen also features a new antireflective coating, which according to Apple makes iPad Air 2 the device with least reflective display in the tablet world.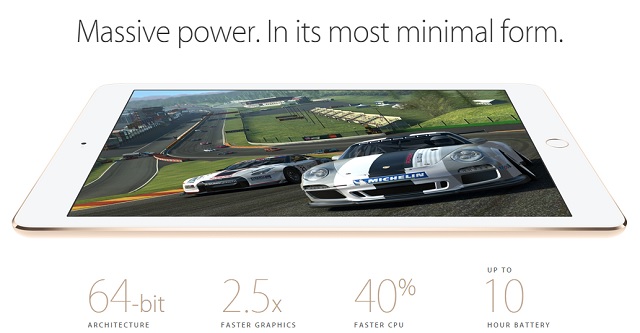 The new iPad is powered by A8X chip that features 2nd gen. 64-bit architecture. This chip makes the iPad capable of running 2.5x faster graphics and give it a 40 percent faster GPU. The device also has the M8 motion coprocessor found on the new iPhones. Barometer has also been added to the iPad Air 2. Another hardware change you will love in the new iPad is that it now features dual microphones, which will provide provide better calling and video recording experience.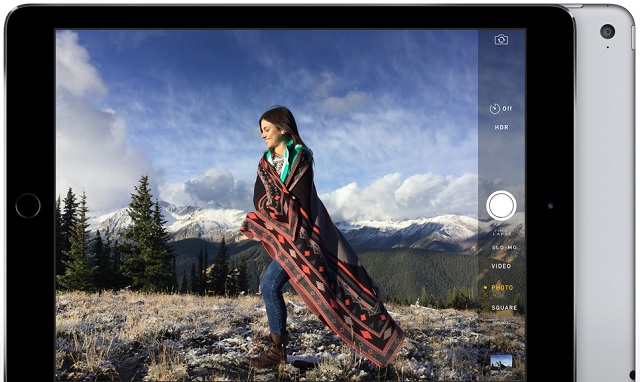 Camera on iPad Air 2 now features an 8-megapixel iSight lens and is capable of taking photos in burst mode. In addition to the burst mode you will also be able to record slo-mo videos. Based on the samples showed by Apple during the keynote one can safely say that the new iSight camera is significantly better at taking photos than the older one.
Keeping up with its obsession of making iPad thin, Apple stunned everyone by announcing that the iPad Air 2 will be even thinner than its predecessor and will have a depth of 6.1mm. For comparison the iPad Air had a depth of 7.5mm.
WiFi has also been improved on the new model as it provides twice as first speeds as the previous generation model. For faster connectivity iPad Air 2's WiFi + Cellular model features faster LTE technology.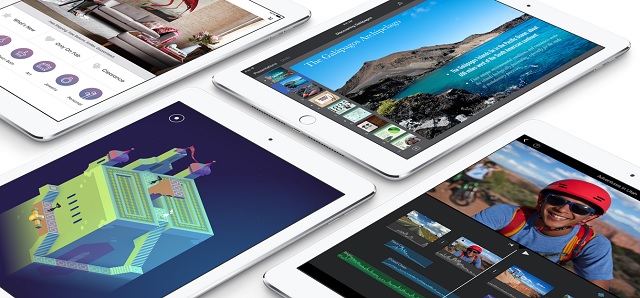 All in all iPad Air 2 is a great and worthy upgrade, especially if you are still using iPad mini 3rd genearation or earlier. If you have never owned an iPad then this is the time to jump into the bandwagon.
iPad Air 2 comes in Gold, Silver and Space Grey colors. You can get it in 16GB, 64GB and 128GB capacities at a price of $499, $599 and $699 respectively. The WiFi cellular models cost $629, $729 and $829 in the same order.
With the release of iPad Air 2, Apple will continue selling the original iPad Air at a lower base price point of $399 and $529 for WiFi and cellular models respectively.